Two subscribers selected to receive "French Riviera and Its Artists" by John Baxter
04 Tuesday Aug 2015
Tags
Alice Terry, Antibes France, Archibald MacLeish, Art Literature Love Life Côte d'Azur France, Cannes Film Festival, Charles Brackett, Cole Porter Begin the Beguine, Donald Ogden Stewart, Duke of Windsor King Edward VIII England, E Phillips Oppenheim, Elsa Maxwell, Ernest Hemingway, Étinne de Beaumont, F Scott Fitzgerald Tender is the Night, F Scott Zelda Fitzgerald, French art, French culture, French Riviera and Its Artists Art Literature Love and Life on the Côte d'Azur John Baxter, French Riviera Hotel du Cap, General Charles de Gaulle Hôtel du Cap, Gerald Sara Murphy, Hôtel du Cap French Riviera, James Gordon Bennett Hôtel du Cap French Riviera, Jean Cocteau, Josef von Sternberg, Joseph Kennedy, Le Figaro Hippolyte de Villemessant, Le Train Bleu Jean Cocteau, Lescure France, Marlene Dietrich, Mediterranean, Mistinguett, Natacha Rambova, Pablo Picasso, Paris, Rex Ingram, Rudolph Valentino, Save Me the Waltz Zelda Fitzgerald, Tender is the Night Dick Diver F Scott Fitzgerald, Tender is the Night Scott Fitzgerald, Three Soldiers John dos Passos, Villa du Soleil Côte d'Azur, Wallis Simpson, Winston Churchill, World War IX World War II
Share it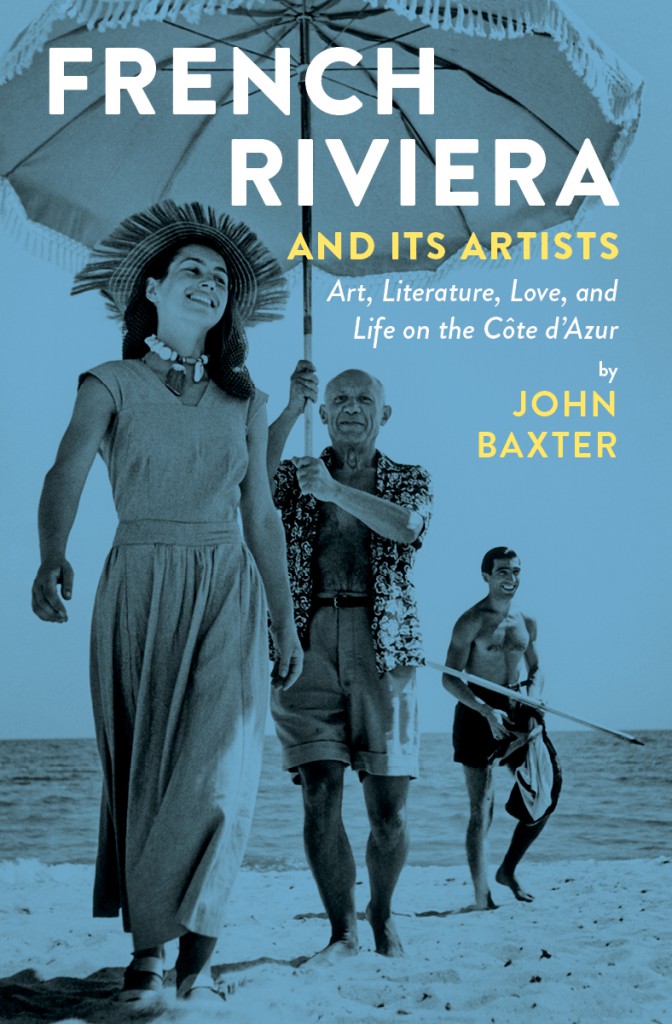 Two subscribers have been selected to receive a copy of French Riviera and Its Artists: Art, Literature, Love, and Life on the Côte d'Azur by John Baxter bestselling author of The Most Beautiful Walk in the World, and We'll Always Have Paris. A $15.45 U.S. value (2015, Museyon). Winners: Lucy P., St. Charles, IL; and Peggy A., Glen Ellyn, IL.
Praise for French Riviera and Its Artists
"These luminaries celebrated life and created art amid paradise and this book is the ultimate guide to the Riviera's golden age." —Christine Gray, luxurytravelmagazine.com
"As with all Museyon guidebooks, the volume is richly illustrated: The back matter alone features an art gallery of the French Riviera and its artists, but paintings are interspersed throughout the book." —June Sawyers, Chicago Tribune
"This richly illustrated and beautifully formatted work" —Library Journal
Get swept up in the glitz and glamour of the French Riviera as author and filmmaker John Baxter takes readers on a whirlwind tour through the star-studded cultural history of the Côte d'Azur that's sure to delight travelers, Francophiles, and culture lovers alike.
Baxter introduces the iconic figures indelibly linked to the South of France—artist Henri Matisse, who lived in Nice for much of his life; F. Scott Fitzgerald, whose Riviera hosts inspired his controversial book Tender is the Night; Coco Chanel, who made the Saint-Tropez tan an international fashion statement; and many more of the legendary artists, writers, actors, and politicians who frequented the world's most luxurious resorts during the golden age.
Along the way, Baxter takes readers where few people ever get to go: the alluring world of the perfume industry, into the cars and casinos of Monte Carlo, behind-the-scenes at the Cannes Film Festival, to the villa where Picasso and Cocteau smoked opium, and to the hotel where Joseph Kennedy had an affair with Marlene Dietrich. Then maps and listings show travelers how these luminaries celebrated life and made art amid paradise.
For jesters and armchair travelers alike, French Riviera and Its Artists: Art, Literature, Love, and Life on the Côte d'Azur is sure to become an instant classic and will make even the most dedicated home-bodies yearn for the land of cafés and literary greats. (July, 2015, Museyon) (Purchase)
Excerpt: John Baxter's "French Riviera and Its Artists" – "THE WALLS SPEAK FOR ME": Jean Cocteau and the Villa Santo-Sospir published with permission by A Woman's Paris®.
Excerpt: John Baxter's "French Riviera and Its Artists" – "PABLO PICASSO": In a Season of Calm Weather… (excerpt) published with permission on A Woman's Paris®.
Excerpt: John Baxter's "French Riviera and Its Artists" – "MANY FÊTES": The Hôtel du Cap and Tender Is the Night published with permission on A Woman's Paris®.
Interview: French Impressions: Author John Baxter and Editor Janice Battiste – conversations of the evolution of the book, "French Riviera and Its Artists" published on A Woman's Paris®.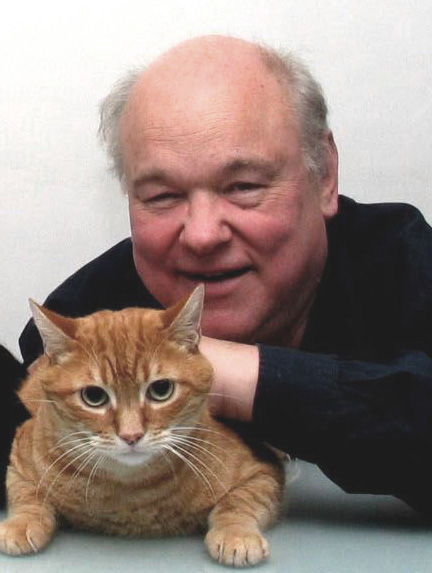 John Baxter is an acclaimed memoirist, film critic, and biographer. He is the author of the memoirs: The Most Beautiful Walk in the World, Immoveable Feast: A Paris Christmas, We'll Always Have Paris, The Perfect Meal: In Search of the Lost Tastes of France, The Golden Moments of Paris: A Guide to the Paris of the 1920s, and Paris at the End of the World: The City of Light During the Great War, 1914-1918. A native of Australia, he currently lives with his wife and daughter in Paris—in the same building Sylvia Beach once called home.
Since moving to France, John has published biographies of Federico Fellini, Luis Bunuel, Steven Spielberg, Woody Allen, Stanley Kubrick, George Lucas, Josef von Sternberg, Robert De Niro, and the author J.G. Ballard. He has also written five autobiographies, including A Pound of Paper: Confessions of a Book Addict. His most recent books are Chronicles of Old Paris and The Paris Men's Salon, a selection from his uncollected prose pieces. John's translations of Morphine, by Jean-Louis Dubut de la Forest and Fumée d'Opium, by Claude Farrère, have also been published by HarperCollins, the latter as My Lady Opium.
John has co-directed the annual Paris Writers Workshop and is a frequent lecturer and public speaker at universities and writers workshops. His hobbies are cooking and book collecting (he has a major collection of modern first editions). When not writing, he can be found prowling the bouquinistes along the Seine or cruising the internet in search of new acquisitions.
In 1974, John was invited to become a visiting professor of film at Hollins College in Virginia, U.S.A. While in the United States, he collaborated with Thomas Atkins on The Fire Came By: The Great Siberian Explosion of 1908, a highly successful book of scientific speculation, and wrote a study of director King Vidor, as well as completing two novels, The Hermes Fall and Bidding. (Facebook) (Website)
A Woman's Paris is a community-based online media service, bringing fresh thinking about people and ideas that shape our world and presents a simplicity and style, in English and French.
Connecting with you has been a joyous experience—especially in learning how to enjoy the good things in life.
Like us on Facebook. Follow us on Twitter. Share us with your friends.
Barbara Redmond
Publisher
barbara@awomansparis.com