Two subscribers selected to receive a copy of "Meet Paris Oyster" by Mireille Guiliano
23 Sunday Nov 2014
Tags
Chef Barbara Lynch Menton No 9 Park B&G Oysters, City of Light, Daniel Boulud The Dinex Group, Fatale How French Women Do It by Edith Kunz, France, French cuisine, French food, French Women Don't Get Fat Mireille Guiliano, French Women for All Seasons Mireille Guiliano, Grand Central Life & Style, Hachette Book Group, Huitrerie Regis oyster bar Paris, International Editions Mireille Guiliano, Le Figaro Mireille Guiliano, LVMH Veuve Clicquot, Meet Paris Oyster Mireille Guiliano, Mireille Guiliano LVMH Veuve Clicquot, Oven fried Oysters recipe, Oyster Brochettes recipe, Oyster Omelet with Shiitake Mushrooms recipe, Oyster Soup with Creme Fraiche recipe, Oyster Vichyssoise recipe, Oysters a la Charentaise recipe, Oysters a la Normande recipe, Oysters Rockefeller recipe, Oysters with Champagne recipe, Oysters with Citrus Sauce recipe, Oysters with Curry Sauce recipe, Oysters with Parmesan recipe, Paris, Paris cuisine, Roasted Oysters recipe, Shrimp with Oysters and Seaweed, Skillet Fried Oysters recipe, The French Women Don't Get Fat Cookbook Mireille Guiliano, USA Today Mireille Guiliano, Veuve Clicquot, Women Work & the Art of Savoir Faire Mireille Guiliano
Share it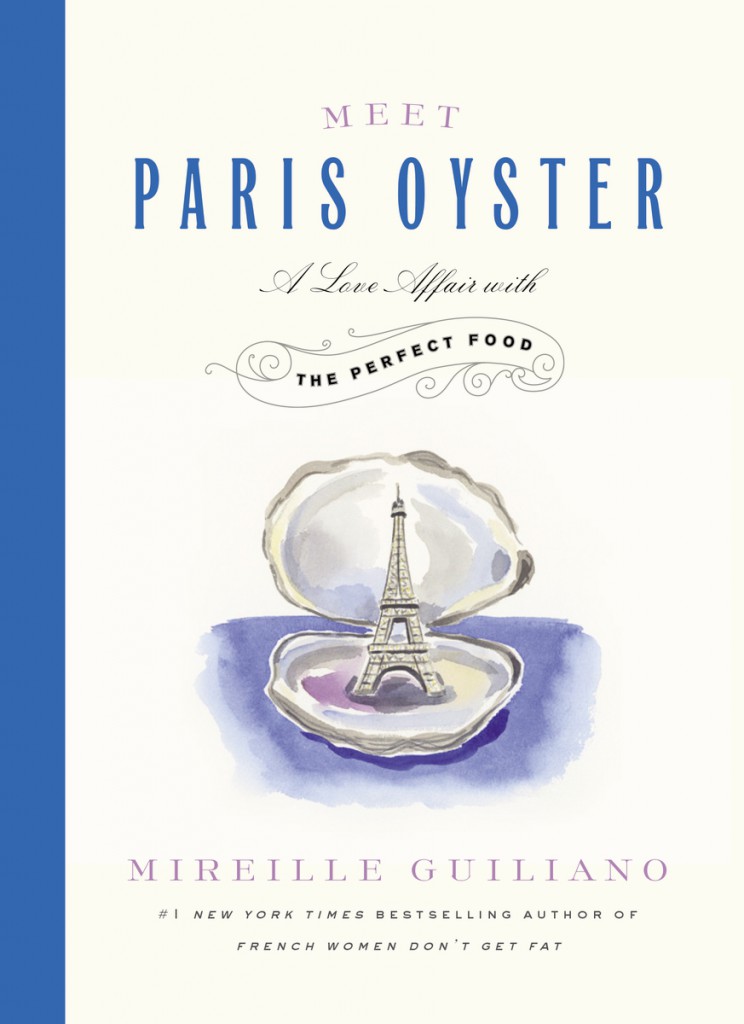 Two Subscribers have been selected to receive a copy of  Meet Paris Oyster: A Love Affair with the Perfect Food by Mireille Guiliano, the #1 New York Times bestselling author of French Women Don't Get Fat, gives us a memorable look at the French appetite for oysters, and the compelling reasons why we should all enjoy them. A $20 U.S. value (November 2014; Grand Central Life & Style). Winners are: Lindita L., Toronto, CA; Laurie D., Clarkston, GA.
Praise for Meet Paris Oyster
"Like any true French countryman, enjoying a good oyster brings me memories of slurping them unadulterated from their shells, seasoned perfectly with their own fresh salt water. Mireille's amusing anecdotes and classic recipes capture the infatuation for this delicacy that so many of us share." —Daniel Boulud, Chef/Owner, The Dinex Group
"In pure Mireille fashion, this charming little book is a delicious, stylish, and, of course, tres français ode to the oyster that will certainly inspire a craving in most readers; halfway through I immediately began wanting briny, icy oysters of my own to slurp." —Chef Barbara Lynch, Menton, No.9 Park, B&G Oysters, and more
Meet Paris Oyster: A Love Affair with the Perfect Food is an engaging exploration of the Parisian love affair with the world's most sensuous shellfish. It centers on Huîtrerie Régis, a tightly packed oyster bar in the heart of the City of Light, with an opinionated owner and a colorful cast of regulars. Part cultural journey, part cookbook, and part slice-of-life play, this book introduces readers to the appetites (gastronomic and otherwise) of Paris and its people. Beyond Huîtrerie Régis, the French oystermen, and the other characters in pursuit of the oyster, Mireille Guiliano shares information about the best oysters around the world, their nutritional value, the best wine pairings with them, and a dozen mouthwatering recipes that will have readers craving, buying, and preparing oysters with confidence. Indulge and enjoy! To purchase Meet Paris Oyster (November 2014, Hachette Book Group), visit: Meet Paris Oyster.
Excerpt: Mireille Guiliano's "Meet Paris Oyster" on the Parisians' love for them (excerpt), published on A Woman's Paris®. Including a recipe for Oyster Vichyssoise. 
Visit: French Impressions: Mireille Guiliano's "Meet Paris Oyster" in pursuit of the world's best oysters and wine pairings with them, her interview on A Woman's Paris®.
Book photo by Tim Knox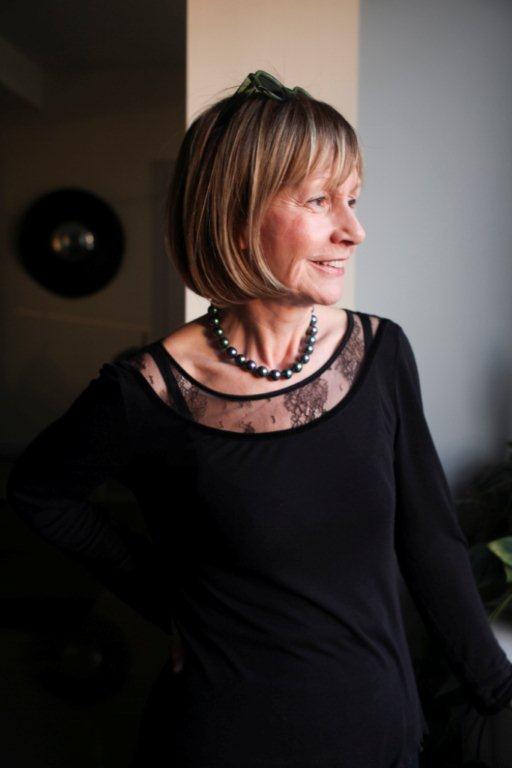 Mireille Guiliano, a former chief executive at LVMH (Veuve Clicquot), is "the high priestess of French lady wisdom" (USA Today) and "ambassador of France and its art of living" (Le Figaro). She is the author of the #1 New York Times bestseller French Women Don't Get Fat: The Secret of Eating for Pleasure, as well as French Women Don't Get Facelifts, and three other books. Born and raised in France, she is married to an American and lives most of the year in New York, Paris and Provence. Visit Mireille Guilano to learn more. (Website) (Facebook) (Twitter) (Instagram) (Pinterest) (Google+)
Portrait photo by Tim Knox
A Woman's Paris® is a community-based online media service, bringing fresh thinking about people and ideas that shape our world and presents a simplicity and style, in English and French.
Connecting with you has been a joyous experience—especially in learning how to enjoy the good things in life. Like us on Facebook. Follow us on Twitter. Share us with your friends.
Barbara Redmond
Publisher, A Woman's Paris®
barbara@awomansparis.com