A Woman's Paris: A global gateway to everything French
15 Friday Aug 2014
Tags
A Northeast Francophile by Eric Best The Journal Minneapolis MN, A Woman's Paris, A Woman's Paris Mary Abbot, A Woman's Paris Mary Abbot Little Brown, Alliance Française de Minneapolis, Alliance Française de Minneapolis/St Paul, Barbara Redmond, Barbara Redmond Design, Boulangerie Poilâne Paris, Eric Best Minneapolis-based reporter and editor, France, Francophiles, French Crown Jewels, French culture, French decor, French fashion, French food, French haute couture, French Liingerie, French scarves, French style, French Travel, French travel culture literature, French-American Heritage Foundation of Minnesota, French-Canadian, Institut de Traducteurs, Macalester College St. Paul MN, Minneapolis College of Art & Design, Minneapolis College of Art and Design, Minnesota Daily, Oxford University, Paris, Paris fashion, Paris travel, Repetto, Roger Vivier shoes, Star Tribune newspaper, The Journal Minneapolis Minnesota, Twin Cities Minnesota, Twin Cities MN, Université de Strasbourg, Université Paris Diderot, University of Minnesota-Twin Cities, Wittenberg University
Share it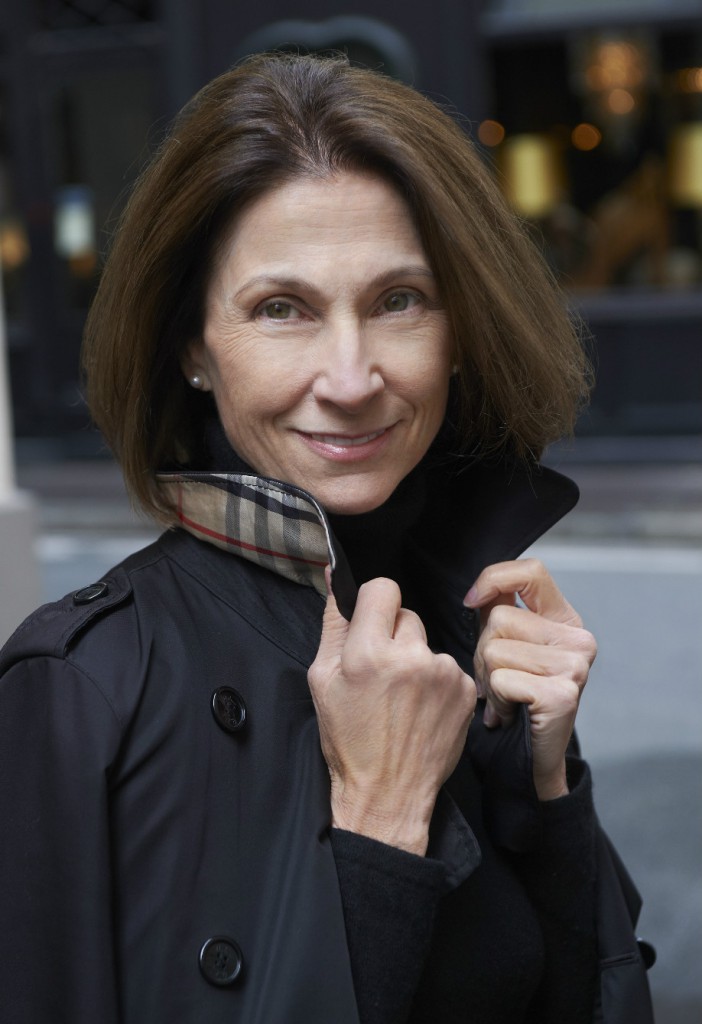 Reprinted with permission from A Northeast Francophile, by Eric Best. Published by the Journal. (C) 2014 The Journal. All rights reserved.
Barbara Redmond's project, A Woman's Paris®, is a global gateway to everything French.
Barbara Redmond wears French scarves. Not only that, she hosts French tea parties. She also dresses like she's about to shop along the streets of Paris.
However, Redmond calls the Northeast Minneapolis riverfront home, thousands of miles away from the Parisian banks of the Seine River—and she's only a quarter French-Canadian.
Redmond is the founder of A Woman's Paris (AWP), an online publication with stories of French travels, culture and literature. Nearing its fifth year, Redmond's website has become a portal for prospective travellers, or simply those with Parisian dreams, across the globe.
While French may be the language of love, art has been the language for AWP for Redmond, who doesn't speak much French.
"Art is my language," she said. "People tell me 'I feel like I can see Paris through your eyes.'"
Redmond started the website after going to France annually since 2005, where she would plan self-guided art tours. She has studied art and architecture for many years, including a time at the Minneapolis College of Art and Design, and has done graphic design and other work for many advertising agencies in the Twin Cities.
The project shares a name with "A Woman's Paris," a guidebook by Mary Abbot dating back to 1900. In Abbot's time, "Francophiles"—those with a love of France and its culture—were an American tradition. Abbot writes, "Paris is the abode of the beautiful…" as she guides Americans through conversing with French servants and finding the best cafes.
While Redmond is far from an aristocratic jetsetter, she once thought of herself as a Francophile. AWP readers can expect posts on French art and literature, first-person stories from Redmond and contributors about travelling and interviews with authors.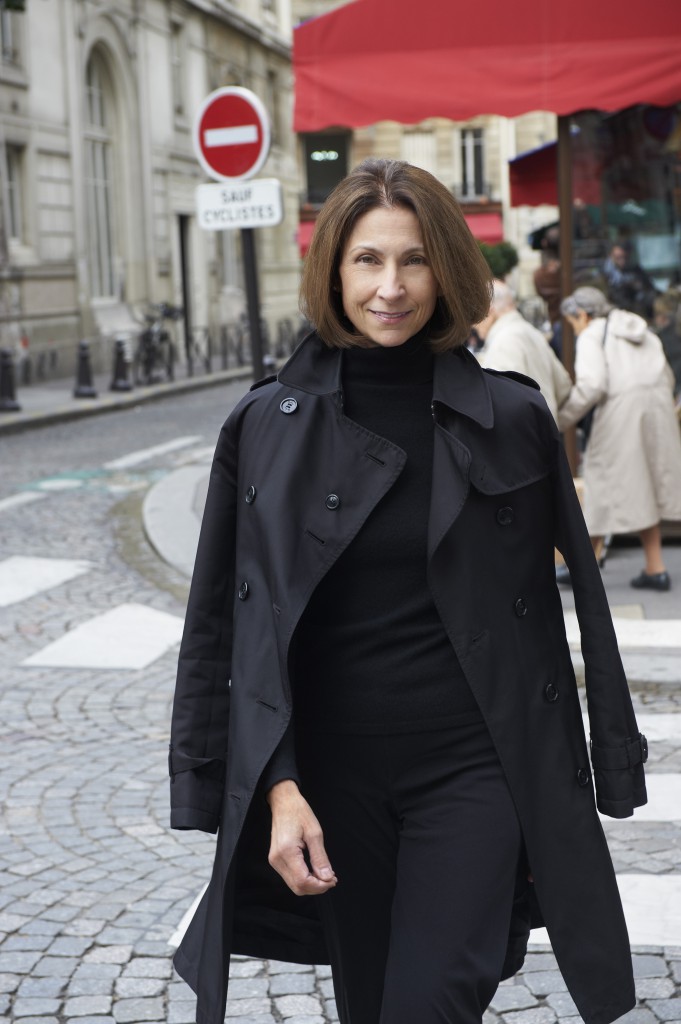 Redmond's appreciation of France didn't come from her first trip to the country in the mid-1970s, but from her family growing up in Minnesota. It didn't even come from her French-Canadian grandmother, but from her grandmother who was a Swedish immigrant. Born in 1900, around the time of "A Woman's Paris," Redmond's grandmother taught her a French-like attitude. As a kid, Redmond spent every weekend with her grandmother learning about couture (made-to-measure clothes), pouring tea and eventually drinking wine.
When she went back to France, it was déjà vu.
"It was like 'I've been here before,'" Redmond said. "Dining there was just like dining at my grandmother's house."
But while this aesthetic may be considered dated now, Redmond's site is adapting to a more global and cosmopolitan audience. After Minnesotan, American and French readers, her biggest readership is in Asia where travellers want access to in-depth writing on French culture.
Redmond has been able to write this way because the French appreciate her art, which she does right on the streets in Paris, she said. She can't speak French well, so she draws her way through the city, which has been an advantage. Redmond said she once found herself exploring private, 18th-century caverns below a French bakery just by passionately sketching for employees and using a bit of the language that she knew, which she wrote about for the website.
Other AWP contributors from around the world also add a global perspective, she said. Redmond, who is semi-retired, has found contributors both locally and abroad to help manage the growing project, including interns from the University of Minnesota-Twin Cities and Macalester College. Native French speakers and other contributors also write and translate articles.
Though Redmond is devoted to France, she said it's important to bring AWP back home to Minnesota where she sees "pockets" of French charm. She's found local French connections through restaurants and local organizations, such as the French-American Heritage Foundation of Minnesota and Alliance Francaise de Minneapolis.
Redmond continues to make regular trips to Paris. Each time, she brings a little bit of France back with her to share with the world.
"There are a lot of people [who] won't go to France. [AWP] is about opening a dialogue to a bigger world."
Eric Best is a Minneapolis-based reporter and editor. You can read his feature stories in the Star Tribune, the Journals, and Minnesota Daily. Visit: (Website)(Twitter)(ericrobertbest@gmail.com)
Photo credits: Barbara Redmond by Frédérique Veysset; Eric Best by the Minnesota Daily
———
Stories by Barbara Redmond's published on A Woman's Paris
Style
Photo-ready in Paris: Not what you might expect (French translation)
Ballet Flats in Paris: And God made Repetto (French translation)
French Lingerie: Mysterious and flirty (French translation)
Fashion Crashing: Paris haute couture (French translation)
Paris Makeover: Coming home blond
Paris Couture Collections: wear it, pack it, buy it
Apéritif: Cocktails in Paris (French translation)
Scarves à la Françoise: The lingua Franca for stylish women (French translation)
French Crown Jewels: Empress Eugénie
French Empress Eugénie and her diamonds
Roger Vivier Shoes: of debutants and princesses
Fashion trends from the street, Rule of Five
The Old Bourgeois Reflex: Mixing new stuff with old
French Indulgence: A perfume of one's own
Haute-Couture Barbie: An American story (Haute-Couture Barbie: A French story)
French Décor: From spartan to sensational
Food
Boulangerie Poilâne: A toast to French breads
Le Soufflé – l'amour, la romance and ladies who lunch
Chocolate Mousse – debonair, dark and irresistibly rich!
Paris macaron, love in the afternoon
French Hot Chocolate: Sensuous, elusive and whimsical
Cooking Schools in Paris Founded by Women
Pain Perdu: Childhood love of French custard and bread
Culture
"To Catch a Thief" on the Côte d'Azur
Le Baisemain, a kiss of the hand
Travel
Automobile Road Rallies in France: Women in the drivers seat
Paris to Deauville: "Two for the Road"
READERS' CHOICE: 146 Good Books for Summer About France (January to August 2014 releases
———
About A Woman's Paris®
AWomansParis.com is an online publication of articles on popular culture in France. Starting in January 2010, the magazine is published weekly and is free to subscribers who have access to the full current issue online, as well as a complete archive of back issues viewable as they were originally published. Our readers are affluent, educated, between the ages of 25-55, whose interests include: travel, fashion, science, and nature. Circulation is 59% in the U.S., France 9%, and other countries 32% (Google Analytics).
We are grateful to all the established writers and artists as well as newcomers from France, the U.S.A, and around the world: to native-French translators and student editors from Oxford University, Institut de Traducteurs/Université de Strasbourg, Université Paris Diderot, the University of Minnesota-Twin Cities, Macalester College, Wittenberg University, and student illustrators from The Minneapolis College of Art & Design (MCAD): and to you, our readers, who bring to the table fresh thinking about people and ideas that shape our world.
Become a part of our conversation. We welcome your Submissions and celebrate the art and ideas of people from every place and every heritage. Free Subscription: join followers to receive notifications of new posts by e-mail. Like us on Facebook, visit us on Twitter, and share us with friends!
Contributors: U.S.A.: Writers Richard Beckel, Mark Bilyeu, Cara Black, Jacqueline Bucar, Jen Westmorland Bouchard, Jamie Cat Callan, Jane Campbell, Maribeth Clemente, Carol Cottrill, Karen Cope, Joan DeJean, Jan Dolphin, Jack Edwards, Natalie Ehalt, Lauren Ernt, Mary Evans, Kiratiana Freelon, Susan Gebelein, Alyssa Glawe, Christine Graf, Kristin Adele Graves, Nancy L. Green, W. Scott Haine, Jennifer Haug, Sara Horsley, Michelle Hum, Andrea Johnson, Alice Kaplan, Elizabeth Kingsley, Edith Kunz, Melissa Larson, David Lundin, Dr. Alan T. Marty, Jackie Clark Mancuso, Tilar J. Mazzeo, Merle Minda, Bridget Mulheran, Bethany Olson, Clara Osowski, Lindsay Pepper, Jo-Ann Ross, Lisa Rounds, Ashley Steele, Laura Tompkins, Katie Vergosen, Catherine Watson, Dana Wielgus, Margie White, Barbara Will, Kristin Wood, Marilyn Yalom: Artists Aubree Eisenwinter, Lydia Fusco, Thyra Helgesen, Jenny Jorns, Michelle Schwartzbauer: Interns Jane Campbell, Meg Dolan, Allison Haberstroh, Kaitlyn Hillard, Michelle Hum, Melissa Larson, Alyssa Noel, Bailey Roberts, Elyse Rozina, Ichigo Takikawa, Kristin Wood: AMERICAN/AUSTRALIAN/ENGLISH EXPATRIATS: Writers John Baxter, Michelle Boor, Meg Bortin, Paula Butturini, Alan Davidge, Brooke Desnoës, Mary Duncan, Donna Evleth, Rosemary Flannery, Andy Fry, Terrance Gelenter, David Lebovitz, Alexander Lobrano, Dewey Markham Jr., Carolyn Moncel, Anne Pawle, Patricia Wells, Harriet Welty Rochefort, Abby Rodgers, Shari Leslie Segall, Thirza Vallois: CANADA: Writer Philippa Campsie: ENGLAND: Intern Iona Davidson: FRANCE: Writers Flore der Agopian, Johan Amselem, Isabelle Burdel, Elisabeth Burton, Clémence Descours, Bilguissa Diallo, Anne Fontaine, Laurence Haxaire, Valérie Jardin, Christine Loÿs, Bénédicte Mahé, Lilianne Milgrom, Eva Izsak-Niimura, Valentin Petit, Angelin Preljocaj, Arnaud de Rambures, Isabelle Thomas, Clotilde Toussaint, Frédérique Veysset, Zélia: Translators Suzy Keller, Marine Jacquet: MOROCCO: Writers Dr. Fatima Araki, Hicham Sbaa.
For more information about Barbara Redmond or A Woman's Paris®, visit: (AWomansParis.com) (barbara@awomansparis.com)
———
You may also enjoy A Woman's Paris® post Photo-ready in Paris: Not what you might expect. Barbara Redmond takes you from Café de Flore to rue Bonaparte to Place de Furstenberg in Paris as fashion photographer and author Frédérique Veysset's Nikon clicked frame after frame, shooting faster and a lot, in the action without posing. Fixing on a place and time that was Paris. (French)
Ballet Flats in Paris: And God made Repetto, by Barbara Redmond who shares what she got from a pair of flats purchased in a ballet store in Paris; a feline, natural style from the toes up, a simple pair of shoes that transformed her whole look. Including the vimeos "Pas de Deux Coda," by Opening Ceremony and "Repetto," by Repetto, Paris. (French)
Paris Makeover: Coming home blond, by Barbara Redmond who declares, "Never question a Frenchwoman," and succumbed to the transformation of coming home blond. Barbara describes it all: the haute-coiffure, the pharamacie, and her new "French look!" Including Barbara's favorite book on spas, salons and beauty boutiques in Paris, and her personal directory of hair and makeup salons in Paris. Not to miss is her vocabulary of French to English words so "nothing" gets lost in translation!
French Lingerie: Mysterious and flirty, by Barbara Redmond who shares her experience searching for the perfect lingerie in Paris boutiques and her "fitting" with the shop keeper, Madame, in a curtained room stripped to bare at Sabbia Rosa. Including a French to English vocabulary lesson for buying lingerie and a directory of Barbara's favorite lingerie shops in Paris. (French)
Fashion Crashing: Paris haute-couture, by Barbara Redmond who crashed Maxime Simoëns' haute-couture catwalk show during Paris Fashion Week with patience and persistence, but no invitation. The models, the show, the crème de la crème audience, and the style. (French)
Text copyright ©2014 The Journal. ©Barbara Redmond. ©A Woman's Paris. All rights reserved.
Illustrations copyright ©Barbara Redmond. All rights reserved.
barbara@awomansparis.com