Roger Vivier shoes: of debutants and princesses
20 Thursday Jun 2013
A Woman's Paris™ in Style
Tags
A Man and a Womans film, Audrey Hepburn, Ava Gardner, ballet shoes, Belle de Jour film, boulevard Malesherbes, Brancusi, Breakfast at Tiffany's film, Bruno Frisoni, Carine Paris, Cate Blanchett, Catherine Deneuve, Cole Haan, Colombe Pringle, Converse All Star sneakers, Delman, Duchess of Windsor, France, French fashion, French shoes, Gloria Guinness, Gucci, Hubert de Givenchy, Indochine, Ines de la Fressange, Jackie Kennedy Onassis, Lanvin, louboutin, Marc Jacobs, Mary Jane shoes, oxford shoes, Paris, patent leather shoes, Pierre Hermé, Place de la Madeleine, Prada, Rebetto ballet flats, Roger Vivier book 2013, Roger Vivier Pilgrim pumps, Roger Vivier shoes, stiletto heels, Stuart Weitzman, The Beatles, The Last Metro, Two for the Road film, Un homme et un femme cinema, Virginie Mouzat, Vogue, Yves Saint-Laurent
Share it
By Barbara Redmond
"Give a girl the right shoes and she can conquer the world." —Vogue.com
During my walk on rue Saint-Honoré I saw them. It was a hot August afternoon in 2005 and the second day of my two-week visit to Paris.
I couldn't take my eyes off them. They were beautiful: surprisingly demure-looking, feminine and much more alluring than others in the store windows along this brandname-strewn street, bursting at the seams with mile-high stiletto heels, artistic and imaginative, caricature and comic, but impossible to walk in. I glanced away, only to rest my gaze on this beautiful pair of shoes again and wonder if they weren't famous.
In the window was a pair of flats, elegant and sleek, with a clean geometrical adornment as beautifully rendered as a Brancusi sculpture fashioned in gleaming silver. I entered the store and asked about the pair of flats in the window and was ushered to the second floor showroom where there were dozens of this delicious style in candy-colored bright pinks, oranges and scarlet reds; colors in suede, leather, and patent reminiscent of the Mediterranean's azure turquoise, blues and greens; neutral tan, tobacco-brown, grey, and silver. And black. Black patent leather, Calfskin vamp, leather insole and soles, square chiseled-toe. And that iconic Pilgrim buckle: the French bourgeoisie classic, an aesthetic of sophistication and elegance, I easily remember. I had seen them worn by Catherine Deneuve in the film Belle de Jour several years ago.
I had observed this aesthetic in film: from Audrey Hepburn in Two for the Road and Breakfast at Tiffany's to Anouk Aimée in Un homme et un femme (A Man and a Woman), and Catherine Deneuve in Belle de Jour, The Last Metro, and Indochine. No one else but Audrey Hepburn, her slim boyish-silhouette in the black Hubert de Givenchy dress standing in front of Tiffany's, or Catherine Deneuve, wearing military-style clothing designed by Yves Saint-Laurent and the iconic black patent, gold buckled Pilgrim pumps designed by Roger Vivier, could have worn these clothes for the roles they played in film. Strong characters with a distinctive style wearing the cut of the cloth they preferred and the angle of the arch they liked best.
I spent money I had planned to parcel out over several days, at least, for shoes that cost more than my monthly car payment for a German sports coupe I had purchased that spring. I knew, without hesitation, it would be the black patent leather Pilgrim flat with the silver-toned buckle I would purchase; but like pausing to look at every color and to imagine every flavor of Paris macarons on display at Pierre Hermé on that same street, I had to stop and linger at the other flavors of the shoes I loved, albeit a little less. I slipped on the black patent leather and returned to the apartment in Paris with my purchase secure in its oversized shopping bag clutched under my arm.
I knew from first glance through that window that I would never fall out of love with this iconic pair that I purchased at the Roger Vivier Boutique at 29, rue du Faubourg Saint-Honoré in Paris that day. Like all of the other shoes and boots in my closet (some of which are more than twenty years old purchased in Rome, Paris, New York and at home), these would be treated like debutants and aging princesses: dusted with a soft cloth and fitted with shoe-trees when in repose, re-tipped at the heels and toes with wear, and, with age, resoled to make them last and last. Beautiful shoes. Designs that, when they are completely worn out—leather cracked beyond repair, or, like my Prada mocs, after many years worn through the streets of Paris, now ground away to the honeycomb mid-sole—we want to clone. I wear my history in my shoes: lace-up oxfords and Mary Jane's; monk-strap buckles and penny-loafers; kitten heels and flats; mules and slingbacks, pumps and stilettos, boots, sandals, boat-shoes, cleated river boots for stream-fishing, and soft, pliable leather ballet shoes with their two-part split-sole and elastic strap across the top—a chronicled past rarely shoeless. Fuchsia Prada patent and Weitzman black grosgrain pumps at my daughters' weddings; Cordovan Gucci, Marc Jacobs' bejeweled Sultan's, Prada's in suede browns and shiny blacks, robin egg blue Louboutin's, and Delman's in pastel salmon, melon, and aquamarine, Cole Haan velvet court shoes striking in deep pine green and inky blacks—flats-to-heels for day and night. For Paris, Repetto BB ballerina flats and Prada toggle mocs, and Converse All Star sneakers for any walk in between.
But it is with the Pilgrim flats that I dress from the toe; unlike standing in front of my long-length mirror in a touch of makeup, dabbed with perfume from the tiniest cotton ball, and fully dressed, trying on this pair, then that, then the other. On the floor lie decades of shoes and alongside them an undergrowth of shoetrees. Arms akimbo, frowning at my watch, until I slip, most often, into the pair I first put on. But it is the iconic Pilgrim flats with the angle of the arch and elegant line that I wear with the well-above-the-knee café au lait knit from Carine's dress shop in Paris for seemingly endless looking legs; or with the black cashmere Lanvin trousers with grosgrain waist belt and matching bow, (a consignment-store find of never-worn, factory-stitched trouser leg that kept them from fraying but never hemmed), with the hint of buckle that peers out beneath the hem; or my favorite look when paired with white trousers of breezy cotton and linen or white skinny jeans. Simplicity.
Shoes are one of the first things I notice when strolling through Paris or on walks wherever I am. I play a brisk little game: tweak a pedestrian's look with different shoes before the count of three, to change it up with something unexpected—an attitude, a state of mind, wit. I play it on myself, too, but if it doesn't feel right; I get as far as the elevator and turn around and change. I love mixing couture and street style, upscale and casual, masculine and feminine—by a simple pair of shoes that can transform an entire look. Flats or mid-heel pumps for a natural walk, from the toes on up, that is sexy and elegant.
Last fall I was caught in a sudden downpour in rainy Paris and huddled under my umbrella waiting until it passed along with several others who had chosen the same store entrance on rue de l'Arcade near the Place de la Madeleine. We watched a young, beautiful "Catherine Deneuve," with the same aura of mystery, dressed in a classic grey coat cut just above the knee and aubergine Pilgrim flats, dash across boulevard Malesherbes. The shoes were indisputable: Roger Vivier Pilgrim flats. I was taken by surprise as if this sprint of femininity and youth embodied Séverine, the character played by Deneuve in Belle de Jour, in her demure heels and classic sophistication. As quickly as she appeared she was gone—in haste to get out of the rain, and, perhaps, to limit any damage to her shoes.
The designer of the shoe, Roger Vivier (1907-1998), is one of the 20th-century's great French fashion designers whose richly decorated shoes he described as sculptures. Ava Gardner, Gloria Guinness, The Beatles, Jackie Kennedy Onassis, the Duchess of Windsor, and Cate Blanchett, among others, were all customers. But it is his most iconic design, the Pilgrim pump with gold buckles, which received international publicity and many imitations.
The pleasure gained from my collection of shoes, stored on racks in my closet, each pair visible when I open the door, is simple: well-made shoes and the happiness of a perfect step.
BOOK RECOMMENDATION BY A WOMAN'S PARIS
Roger Vivier, by Virginie Mouzat (author), Colombe Pringle (author), Ines de la Fressange (contributor), Bruno Frisoni (contributor), Cate Blanchett (contributor)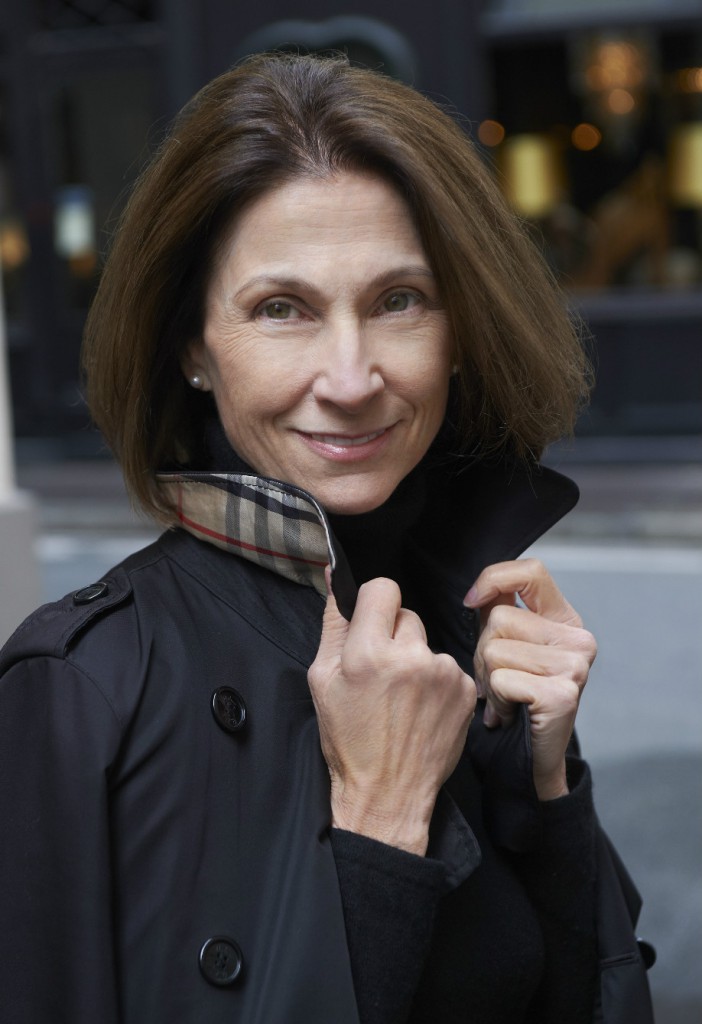 Barbara Redmond, publisher of A Woman's Paris®, is a long-time Francophile and travels to Paris every chance she gets. Her stories about Paris and France have been published in AWP® and republished, with permission, by other blogs and publications. Barbara has presented programs on French fashion and food, and has been a guest speaker for students planning their study abroad. She serves as an advisory board member at the University of Minnesota College of Design and is an active student mentor. Barbara has been recognized for excellence in art by international and national organizations and publications. Prints of her fine art paintings are in collections in Europe and North America and are available for purchase.
You may also enjoy A Woman's Paris® post, Ballet Flats in Paris: And God made Repetto, by Barbara Redmond who shares what she got from a pair of flats purchased in a ballet store in Paris; a feline, natural style from the toes up, a simple pair of shoes that transformed her whole look. Including the vimeos "Pas de Deux Coda," by Opening Ceremony and "Repetto," by Repetto, Paris. (French)

French Lingerie: Mysterious and flirty, by Barbara Redmond who shares her experience searching for the perfect lingerie in Paris boutiques and her "fitting" with the shop keeper, Madame, in a curtained room stripped to bare at Sabbia Rosa. Including a French to English vocabulary lesson for buying lingerie and a directory of Barbara's favorite lingerie shops in Paris. (French)
Paris photo shoot in search of the perfect Moroccan slipper, by writer Lisa Rounds who tells of her adventures in the North African neighborhood of Barbès in Paris searching for the perfect slipper in red, of course, for a Cosmo photo shoot. Lisa shares her story of "living the dream," working for a publishing company in Paris.
"Fatale: How French Women Do It" – Perfume that rocks the room, peeks at the mysterious ways Frenchwomen manage to appear sexy, smart and recklessly chic from the book Fatale: How French Women Do It by Edith Kunz (used by permission). Includes are tips for applying fragrance and a list of 18 key pulse points to consider.
Scarves à la Françoise: The lingua Franca for stylish women, by Barbara Redmond who shares her experience trying on scarves and tying them at the home of her French friend in Lyon. An experience spurred by the ubiquitous nature of women and scarves: our common language.
Text copyright ©2013 Barbara Redmond. All rights reserved.
Illustration copyright ©2013 Barbara Redmond. All rights reserved.
barbara@awomansparis.co