French Impressions: Isabelle Thomas & Frédérique Veysset on the significance of the shoe as a fashion icon and its deeply French origins
22 Friday May 2015
Tags
Abrams Image Paris Street Style Shoes, Ballet flats Repetto, Christian Louboutin, Ferragamo shoemaker, footwear, footwear purchase and upkeep, footwear selection, France, Fred Marzo shoe designer, French fashion, French shoe designers, French shoes, Heidi Slimane Yves Saint Laurent ballerina shoe Dance, Ines de la Fressange, Paris, Paris fashion, Paris shoe shopping guide, Paris Street Style Shoes Isabelle Thomas Frédérique Veysset, Parisian women, Repetto Cinderella ballet flat, Roger Vivier ballerina flat pilgrim buckle Catherine Deneuve Belle de Jour movie luis Bunuel, shoe selection, shoes and outfit pairings, shoes for every occasion, women's shoes
Share it
Isabelle Thomas and Frédérique Veysset, authors of the bestselling Paris Street Style, explore the significance of the shoe as fashion icon and its deeply French origins.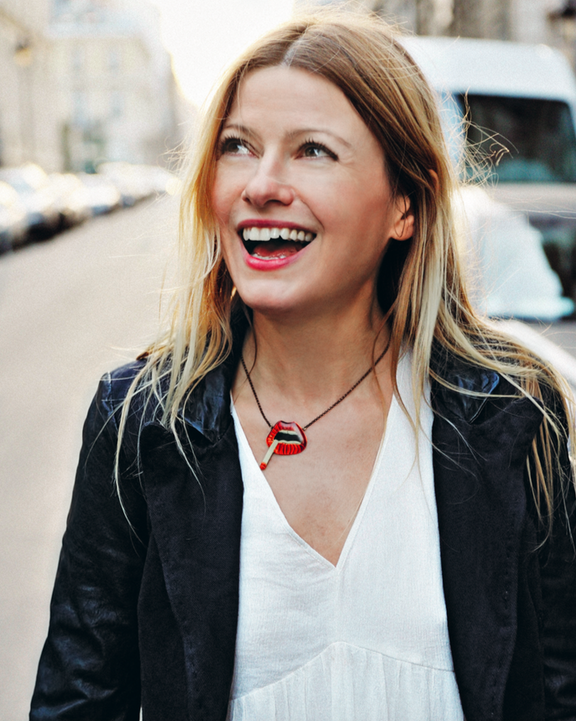 Isabelle Thomas is a personal coach and stylist. She writes the blog Mode personnel(le) for L'Express Styles. She is also a journalist, an editor, and the author of the book Bébé rentre à la maison.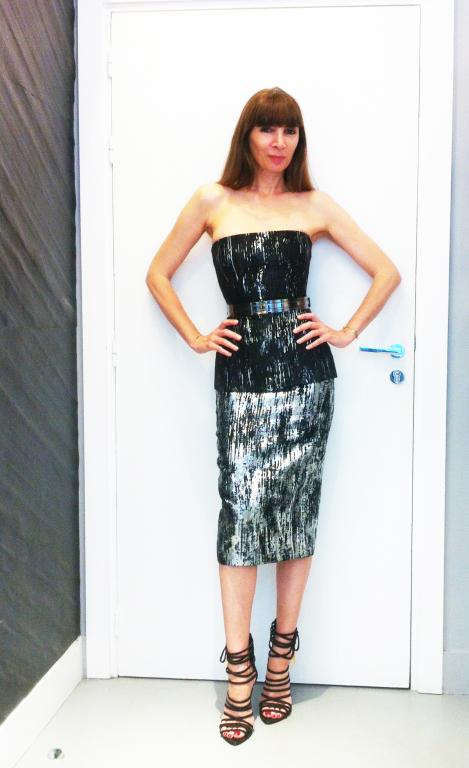 Frédérique Veyssset is a fashion and portrait photographer. Her photographs have been published by a wide array of international women's magazines, including Allure, Vanity Fair, Grazia, Marie Claire, and Glamour. She also writes the urban fashion blog Dandy Blog.
Shoes are the ultimate accessories.
They can add a fundamental touch of elegance and personality to any ensemble—or do just the opposite. With their signature opinionated sense of style, Isabelle and Frédérique provide expert advice on the selection and upkeep of footwear as well as perfect outfit pairings. In addition to anecdotes on the history of shoes, they incorporate the commentary of Inès de la Fressange, Christian Louboutin, and other important French models, collectors, designers and more.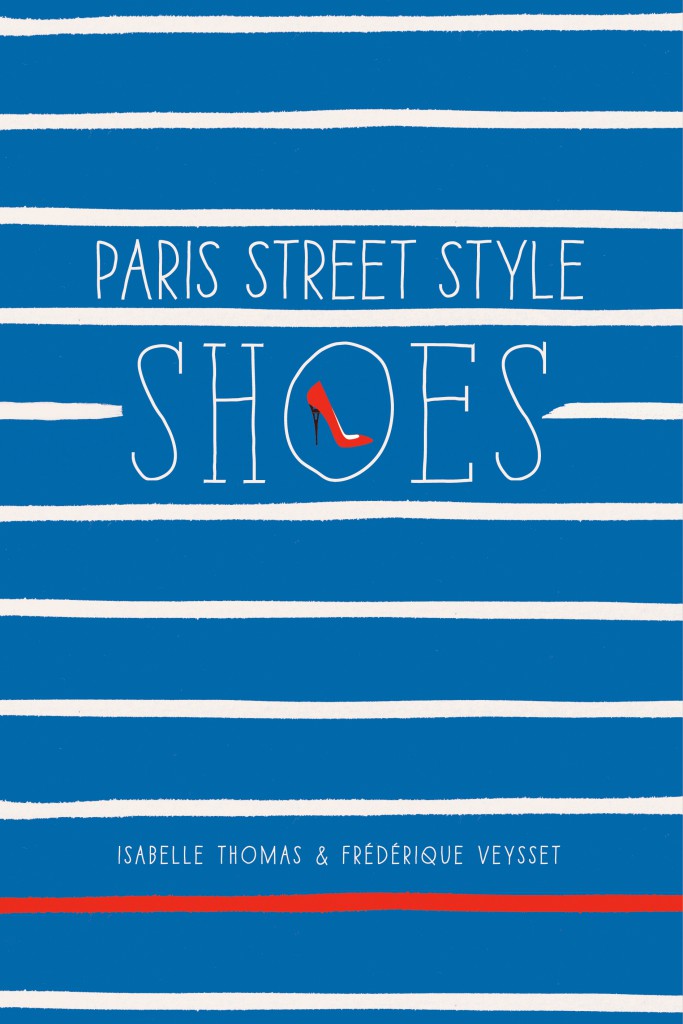 Paris Street Style: Shoes offers inspiration on every kind of shoe for every occasion. In addition, more than 150 vibrant street-style photographs and 25 fun illustrations reveal how Parisian women use shoes as the most powerful weapon in their style arsenal. Concluding with a Paris shopping guide, this book is the ultimate tribute to shoes in the city where they are worn the best. (March 2015; Abrams Image) (Purchase)
Praise for Paris Street Style: Shoes
"In this fun new book, a pair of fashion bloggers promise to reveal the secrets of their compatriots' mysterious and seemingly innate ability to look sophisticated under any circumstances. With the help of hand-drawn illustrations and photos of models, fashionistas and anonymous women met in the street, they dissect the essential elements of les Parisiennes' deceptively casual, highly individualistic brand of urban chic and offer readers tips galore on creating their own personal style." —France Magazine
Photos: Frédérique Veysset
Excerpt: Isabelle Thomas & Frédérique Veysset's "Paris Street Style: Shoes" – Ballet Flats, the LBD of Footwear (excerpt). ©2011, Isabelle Thomas and Frédérique Veysset. Published by Abrams Image an imprint of Harry N. Abrams, Inc., New York. All rights reserved. (Reproduced by permission of Abrams Image and published on A Woman's Paris®.)
INTERVIEW
Paris Street Style: Shoes
By Isabelle Thomas and Frédérique Veysset
AWP: You are the authors of the bestselling Paris Street Style. How did the shoe for women become the theme of your current book, Paris Street Style: Shoes?
Isabelle: I'm crazy about shoes! I cannot not resist them. It is an incurable disease. And so much the better!
Frédérique: Most women are in love with shoes, so it was easy to find a new subject to write about!
AWP: How do you explain the addiction that women feel about shoes?
Isabelle: It is far less complicated to find a pair of shoes than it is to find good jeans. Heels will never give you a fat ass. On the contrary!
Frédérique: Shoes always fit! You can gain or lose weight, but your foot size rarely changes. Cinderella proves that a new pair of shoes can change your life!
AWP: Do shoes define a personality?
Isabelle: Yes. Often, it is through shoes that we dare to express our personality.
Frédérique: Yes, exactly like clothes do. You can judge 90 percent of peoples personalities by their shoes. Shoes give nonverbal information and symbolic messages about who you are. People tend to pay attention to the shoes that they and others wear. Are they expensive? Are they practical and functional? Are they clean? Are they new? Are they sexy? All these details show who you are.
AWP: How do you liven up your silhouette with shoes?
Isabelle: Shoes allow you to renew your wardrobe. A dress can have multiple personalities with different pairs of shoes. It does not tell the same story with biker boots, cowboy boots, ballerinas, court shoes, or sandals. You simply dress up and raise the level of your silhouette with shoes. It's effortless chic!
AWP: When purchasing shoes what does the Parisian woman put above all else?
Isabelle: Eyes that sparkle! When she meets a pair of shoes for the first time her eyes shine. But she does not forget the quality of fine leather, and the comfort of a good fit. And then she takes care to keep them a long time.
Frédérique: Comfort and elegance.
AWP: Tell us how to shop for shoes like a Parisian woman.
Frédérique: First, shop in good places! Second, know which shoes fit you and which do not. It is important to know your needs, and which pair of shoes you are able to wear. Don't buy high stilettos if you like to run, to rush—be comfortable! 
AWP: Heels with a little attitude. Do Parisian women wear heels in a particular way?
Isabelle: "The lower I feel the higher the heel," said Giovanna Battaglia.
Frédérique: In Paris you see a lot of women wearing flat shoes as well as heels. I think that real Parisian women have a signature pair of shoes. Inès de La Fressange, for example, regularly wears Roger Vivier ballerinas. The Parisian woman finds her style, and then sticks to a similar aesthetic.
In the words of Coco Chanel: "A woman with good shoes is never ugly!"
AWP: Some women think ballet flats are "girlish" shoes and not sexy. Do you agree?
Isabelle: Parisian women know that sexy elegance does not necessarily come with high heels. Frédérique and I love boyish shoes and boots. I wear both with jeans, chic pants, chinos, and a dresses.
Frédérique: It depends which ballerinas you choose! Bardot was the sexiest woman on earth and she was always bare foot or wore ballet shoes!
AWP: Is there a successful way to wear guys' shoes?
Frédérique: With a feminine touch! They are lovely with a skirt or a dress.
AWP: The shoes you've selected in Paris Street Style: Shoes are as beautiful on a woman when she is standing still and even more elegant when she moves. What is this allure?
Isabelle: A way of walking, a shine… it's audacity and lightness.
AWP: How do you recognize a beautiful shoe?
Isabelle: It is a shoe that you want to spend money on… If you can walk in them, it is even better!
Frédérique: The design and the quality. The design is very important. The line of the shoes must be beautiful.
AWP: What shoe is specifically appealing to women in Paris at this time?
Isabelle: Leopard print pumps with boyfriend jeans, or sneakers with a colorful pantsuit.
AWP: Have you thought of launching your own collection – apparel or shoes?
Isabelle: I have created oxfords with Maurice Manufacture and a collection of clothes for Balsamik.
PERSONAL STYLE
AWP: Do you remember the first pair of shoes you fell in love with?
Isabelle: The shoes that my mother wore in the garden paths for "snapping" heels.
Frédérique: Yes! It was a pair of red boots I saw in French ELLE. My mother gave them to me, and I still have them!
AWP: Describe your own shoe "wardrobe."
Isabelle: It's a nice mix! The top and bottoms of the shoe, and especially the colors and prints: derby and leopard boots, speckled pumps, yellow and gray boots…
Frédérique: It is a mix of stilettos and boyish shoes. I love loafers, ankle boots, and derbies. And I love high heels as well.
AWP: How do you define style? How do you express your own style?
Isabelle: Mixed and playful…
Frédérique: Style is very personal, and it has nothing to do with fashion. My advice: buy clothes that make you feel pretty and flatter you. Don't worry about having the latest thing.
AWP: What is the most valuable thing a French woman has to work with?
Isabelle: They cultivate their style by drawing sparingly on trends.
Frédérique: Parisian fashionistas develop a signature look and stick with it.
AWP: Parisian women dress well. How to you describe their understated elegance?
Isabelle: Ours is the "bad student." We do not follow the instructions; fashion does not go to our heads. Too bad if we leave our hair matted, our lipstick smudged… save us our perfect shoes!
Frédérique: We are lucky! We live in a beautiful city where many fashion designers began their careers, so we have a lot of choices!
AWP: What modern trend do you love most?
Isabelle: A print-patterned man's suit.
Frédérique: A pair of jeans: they are the best invention since aspirin.
AWP: Your passion for life is extraordinary. What's next?
Isabelle: I just wrote My Ideal Dressing (Solar) in French!
Frédérique: We don't know yet! But as soon as we have an idea we will let you know!
Acknowledgements: Alyssa Heitfeld, English, Media and Cultural Studies major at Macalester College in St. Paul, Minnesota and Editing Intern with A Woman's Paris.
You may also enjoy A Woman's Paris® post, Ballet Flats in Paris: And God made Repetto, by Barbara Redmond who shares what she got from a pair of flats purchased in a ballet store in Paris; a feline, natural style from the toes up, a simple pair of shoes that transformed her whole look. Including the vimeos "Pas de Deux Coda," by Opening Ceremony and "Repetto," by Repetto, Paris. (French)
Photo-ready in Paris: not what you might expect. Barbara Redmond takes you from Café de Flore to rue Bonaparte to Place de Furstenberg in Paris as fashion photographer and author Frédérique Veysset's Nikon clicked frame after frame, shooting faster and a lot, in the action without posing. Fixing on a place and time that was Paris. (French)
The French Finesse and the Hermès Scarf by Christine Graf who asks, "What is it about the French? She'll put on a scarf and twist it carelessly and she comes out looking elegant. Or she wraps a belt around and voilà—instant chic." Including John Jannuzzi's video I Love My Scarf by Hermès and a book review of The Hermès Scarf: History & Mystique by Nadine Colendo.
Roger Vivier shoes: of debutants and princesses, by Barbara Redmond who purchased in Paris a pair of flats, elegant and sleek, with a clean geometrical adornment as beautifully rendered as a Brancusi sculpture fashioned in greaming silver. Shoes, with that iconic Pilgrim buckle, she had seen before, but where and on whom? Could it have been Catherine Deneuve in the film "Belle de Jour," or not?
"Fatale: How French Women Do It" – Perfume that rocks the room, peeks at the mysterious ways Frenchwomen manage to appear sexy, smart and recklessly chic from the book Fatale: How French Women Do It by Edith Kunz (used by permission). Includes are tips for applying fragrance and a list of 18 key pulse points to consider.
French Lingerie: Mysterious and flirty, by Barbara Redmond who shares her experience searching for the perfect lingerie in Paris boutiques and her "fitting" with the shop keeper, Madame, in a curtained room stripped to bare at Sabbia Rosa. Including a French to English vocabulary lesson for buying lingerie and a directory of Barbara's favorite lingerie shops in Paris. (French)
The old bourgeois reflex: mixing new stuff with old. "It seems most French women know instinctively how to mix new stuff with old. It's in our genes," recalls Barbara Redmond from a conversation she had with Parisienne Frédérique. "We keep our wardrobe. It's an old bourgeois reflex." Barbara's search in Paris for that one little gesture that makes a look is found in a legendary French handbag, the Cabas tote, made by French designer Vanessa Bruno.
Readers' Choice: 253 Good Books About France (2014). Your quest is to dig below the surface, peek behind the façade, where lurks a story, rumor, recipe or fossil. We have an eagerness to explore fresh ideas, to forge powerful relationships and build a community. Readers, we invite you to draw close this narrative, woven on A Woman's Paris, a narrative that has come to life, to discover secrets of the past and take part in shaping the future. Become a part of our conversation. We celebrate the art and ideas of people from every place and every heritage.
A Woman's Paris — Elegance, Culture and Joie de Vivre
We are captivated by women and men, like you, who use their discipline, wit and resourcefulness to make their own way and who excel at what the French call joie de vivre or "the art of living." We stand in awe of what you fill into your lives. Free spirits who inspire both admiration and confidence.
Fashion is not something that exists in dresses only. Fashion is in the sky, in the street, fashion has to do with ideas, the way we live, what is happening. — Coco Chanel (1883 – 1971)
Text copyright ©2015 Isabelle Thomas and Frédérique Veysset. All rights reserved.
Illustrations copyright ©Barbara Redmond. All rights reserved.
barbara@awomansparis.com