On Fifth Avenue, at Five in the Morning
19 Thursday Feb 2015
Tags
Ballet flats Repetto, Breakfast at Tiffany's the movie, Fifth Avenue New York, France, George Axelrod Breakfast at Tiffany's, Givenchy Audrey Hepburn, Holly Golightly Breakfast at Tiffany's, Hollywood love stories, Mean Reds Breakfast at Tiffany's, Moroccan shoes, Paris, Truman Capote Breakfast at Tiffanys
Share it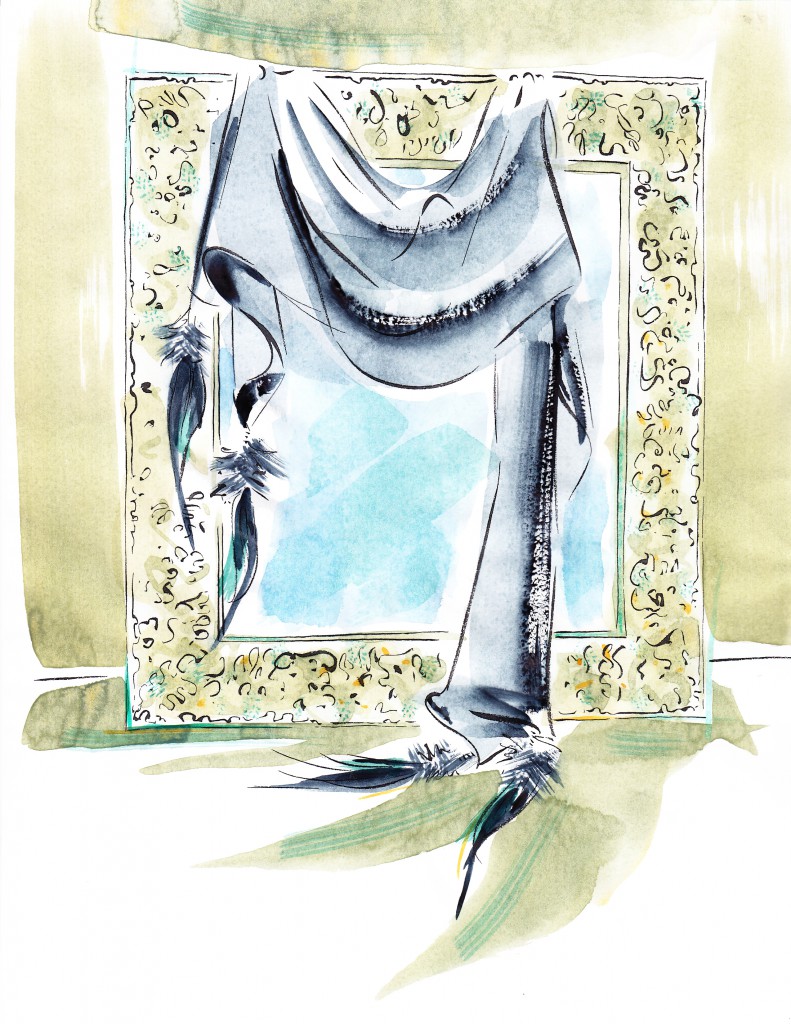 "On Fifth Avenue, at Five in the Morning" by Yara Y. Zgheib. © 2015 Yara Y. Zgheib. Published with permission. All rights reserved.
In the legendary opening scene, a slender Holly Golightly in a black Givenchy evening gown eats a Danish and peers into the windows of a closed jewelry store on a deserted Fifth Avenue. She has what she calls the "Mean Reds," that terrifying feeling you get when life has been unkind and the future is uncertain.
The "Mean Reds" are terrible; we've all had them. But when they hit, often around five on a cold January morning, we all go to different places and turn to different things for solace. Holly goes to Tiffany's.
'Breakfast at Tiffany's' is a 1958 novella by Truman Capote that screenwriter George Axelrod and actress Audrey Hepburn immortalized in a movie in 1961. It is the innocent, optimistic story of a 'very lovely, very frightened young girl, who lived alone except for a nameless cat,' trying to find a real-life place where she could feel safe and loved… like Tiffany's:
'The quietness and the proud look of it. Nothing very bad can happen to you there.'
I have watched that opening scene, and the whole movie, more times than I would care to admit. In heels, in pajamas, in bed, in the middle of a box of chocolates, in tears. The plot is not complicated, the ending never changes. It might, in fact, be the most predictably Hollywoodian, realistically unlikely love story out there. And yet, the influence it had on popular culture and the cult following it inspired persist to this day.
The movie was released at a time of optimism and innocence in America, during that blissful moment of respite between the end of the Second World War and the onset of the Cuban Missile Crisis, the Kennedy assassination(s), the sexual revolution, Vietnam, and Korea. Its message resonated with audiences, as it still does today: everything will be ok.
Except it never was, is not now, and probably never will be… ok. History, at every level and point in time, remains unparalleled in the creativity it has shown in finding ways to slap us in the face. Broken families, broken limbs, broken hearts, broken communities, broken nations, entirely broken generations. We have come to expect strife, and we are geared to survive it. We weed out diseases but fully expect new ones to appear. We sign peace treaties and build bridges, but do not kid ourselves that either will last. We purchase insurance and draft pre-nups and put savings away for a rainy day, precisely because of history. Because we know it well.
But if we know, why do we still believe it will be ok? Why do we believe, period?
Albert Einstein is (probably falsely) attributed with saying that insanity is doing the same thing over and over again and expecting different results. If so, we are the maddest species on the planet. We are certainly the most evolved, definitely the most dominant, debatably the smartest. And somehow, we are also the only species that hopes, against all reason, odds, and facts. We sign those treaties and those marriage licenses. We build those bridges. We watch those sappy movies with the happy endings, we reread children's stories, we believe.
Which is not to say that we believe the same things: as of 2015 there are more religious doctrines in the world than there are coffee shops in New York City, and more individual beliefs than there are individuals formulating them. Even the choice not to believe in anything at all is a belief in itself. The interesting thing, though, is that all the options, all the religions and philosophies and sects and schools of thought and tailor-made versions of faith, share one common denominator: they exist. We are all driven to find meaning. We all need a reason for life that goes beyond 'just because.' That similarity is far more significant than any other of our differences.
What we believe is not as important as why we believe. We were not carved out of the same mold; we believe what we want and we believe what we need. Ancient Chinese medicine comprised more than 2,000 drugs and over 16,000 prescriptions. Its Greek counterpart had about 800. They both cured, because people believed they would. The great Galen himself said that the most successful doctor is the one 'in whom people have the most confidence.'
Many people died this week, this month, and so far this year because of what they do or do not believe. This post is for them. Belief is an individual human right that is not up for question, debate, or judgment. Its purpose is to keep us breathing and keep us moving, to make us better people. The day it stops doing that, belief means nothing.
I watch Audrey Hepburn walk up and down Fifth Avenue at five in the morning over and over again, because she makes me believe that everything is going to be all right.
'You're wrong. She is a phony. But on the other hand you're right. She isn't a phony because she's a real phony. She believes all this crap she believes. You can't talk her out of it.' —Truman Capote
Nor should you.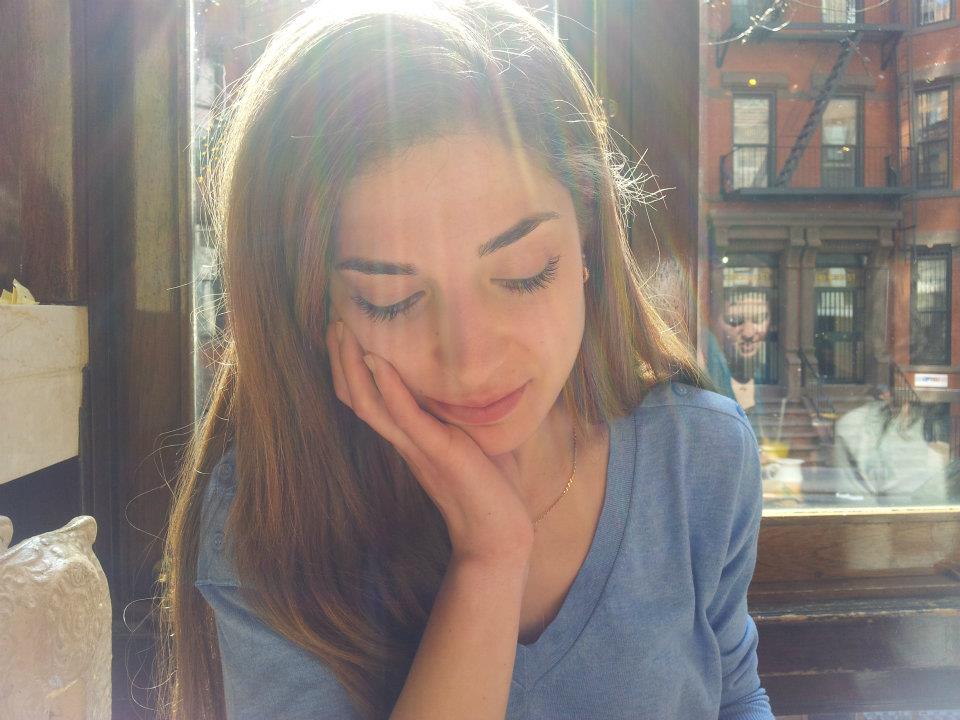 Born in Lebanon, Yara Y. Zgheib has traveled and lived in Glasgow, Washington D.C., and Paris, the city that forever has her heart. She is a Fulbright scholar with a Masters degree in security studies and an all but completed PhD in international affairs and diplomacy. More importantly, she is a writer, a political analyst, a daydreamer, and an avid tea drinker.
Yara is the author of "Biography of a Little Prince," and has a second novel, "Letters I'll Never Send," scheduled for release in 2015. Her blog, "Aristotle at Afternoon Tea," is a compilation of weekly essays on politics, art, culture, economics, literature, philosophy, and chocolate… her idea of a smart conversation over afternoon tea. For more information about Yara, visit: (Aristotle at Afternoon Tea)
You may also enjoy A Woman's Paris® post Photo-ready in Paris: not what you might expect. Barbara Redmond takes you from Café de Flore to rue Bonaparte to Place de Furstenberg in Paris as fashion photographer and author Frédérique Veysset's Nikon clicked frame after frame, shooting faster and a lot, in the action without posing. Fixing on a place and time that was Paris. (French)
Paris photo shoot in search of the perfect Moroccan slipper, by writer Lisa Rounds who tells of her adventures in the North African neighborhood of Barbès in Paris searching for the perfect slipper in red, of course, for a Cosmo photo shoot. Lisa shares her story of "living the dream," working for a publishing company in Paris.
Ballet Flats in Paris: And God made Repetto, by Barbara Redmond who shares what she got from a pair of flats purchased in a ballet store in Paris; a feline, natural style from the toes up, a simple pair of shoes that transformed her whole look. Including the vimeos "Pas de Deux Coda," by Opening Ceremony and "Repetto," by Repetto, Paris. (French)
Finding boubous, taibas, and myself in Sénégal, by Ashley Steele, an African American and student of French, who wanted to explore a non-Western culture and its perspective where she found a deep meaning once she stepped foot on African soil.
French Lingerie: Mysterious and flirty, by Barbara Redmond who shares her experience searching for the perfect lingerie in Paris boutiques and her "fitting" with the shop keeper, Madame, in a curtained room stripped to bare at Sabbia Rosa. Including a French to English vocabulary lesson for buying lingerie and a directory of Barbara's favorite lingerie shops in Paris. (French)
Doing the bridge "faire le pont" in Paris by Parisienne Bénédicte Mahé. Every year, the month of May is full of promises for people working in France: the promises of numerous public holidays. Between May 1st and May 8th we look for maybe three four-day weekends. Because what is a French person to do, except take Friday off when Thursday is a public holiday? In French we call that faire le pont, "do the bridge". What do people do during these long weekends? Well…
What's in a Word? There's more to French class than you thought. Jacqueline Bucar, French teacher and immigration attorney, invites us to stimulate a way of thinking and learning that expands our understanding of the world and ourselves through the study of a foreign language. She shares "what's in a word," a way of thinking, a "mentality" that helps define the people who speak it and their culture. (French)
Text copyright ©2015 Yara Y. Zgheib. All rights reserved.
Illustration copyright ©2014 Barbara Redmond. All rights reserved.
barbara@awomansparis.com