Alexander Lobrano's "Hungry for France" – free book giveaway to subscribers!
25 Tuesday Mar 2014
Tags
Bon Appétit magazine, Condé Nast Traveler, countryside France, David Lebovitz My Paris Kitchen, Departures magazine, Entrez: The Signs of France and French Dreams Steven Rothfeld, Food & Wine magazine, France, French food, Gourmet magazine, Guardian, Hungry for France Adventures for the Cook & Food Lover Alexander Lobrano, Hungry for Paris, New York Times, Paris, produce France, regional food specialties France, Rizzoli New York, Ruth Reichl Delicious!: A Novel, Saveur magazine, Steven Rothfeld photographer, Travel & Leisure magazine, Travel France, Wall Street Journal
Share it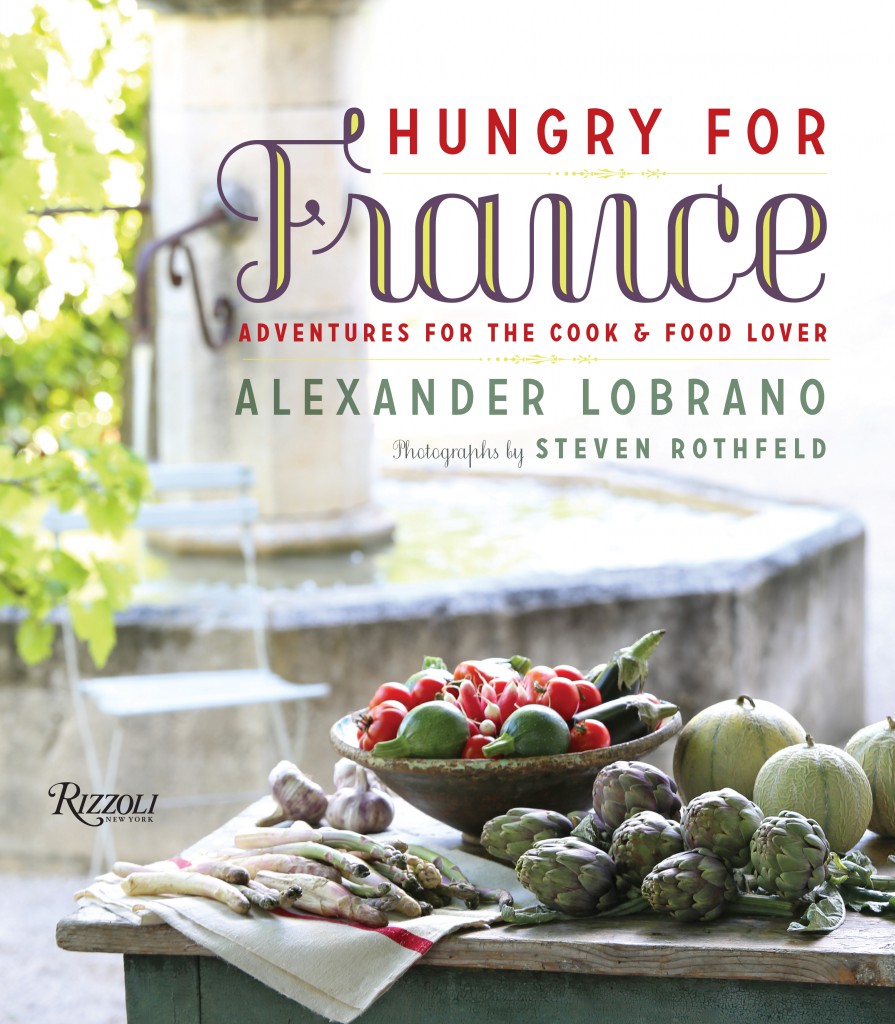 Subscribers, hardcover copies of Hungry for France: Adventures for the Cook & Food Lover by acclaimed food writer Alexander Lobrano. Free book giveaway to two subscribers ends April 1, 2014. A $45 U.S. and Canada value.
Subscribe free. Once subscribed, you will be eligible to win—no matter where you live worldwide—no matter how long you've been a subscriber. You can unsubscribe at anytime. We never sell or share member information.
Every food lover's ultimate dream is to tour the countryside of France, stopping off at luxurious inns with world-class restaurants and sampling fresh produce and regional specialties from local markets. Imagine having veteran food writer Alexander Lobrano as your guide—savvy bon vivant, someone who lives for the pleasures of the French table and knows just where to ferret out all the delicacies in each town. Hungry for France: Adventures for the Cook & Food Lover offers just that with Lobrano sharing this thirty-plus years of exploring every corner of this gastronomically rich country with readers.
Beautifully photographed, the book's thirteen chapters each cover a different region, from Normandy to Provence, and includes recommendations for a handful of the area's most excellent, off-the-beaten-path restaurants, along with recipes. Hungry for France offers a delicious tour of some of the most alluring inns, food producers, and restaurants of France, with more than seventy-five recipes updating classic regional dishes. A complete list of addresses is provided to make trip planning easy.
Hungry for France will inspire you to transform your cooking at home, as well as to help plan a culinary trip of a lifetime. (April 2014, Rizzoli New York.)(Purchase)
"I can't think of anyone better than Alec Lobrano to brilliantly capture what makes France such a beloved culinary destination. Bravo for this tour de France, from one of the most talented food writers of our time." —David Lebovitz, author of My Paris Kitchen
"Leafing through the pages of this book makes me so hungry! I want to get on the next plane and fly right to France. Alec is the best kind of connoisseur—he loves the food and the people—and his book reflects that. The pictures are gorgeous, the recipes appealing." —Ruth Reichl, author of Delicious!: A Novel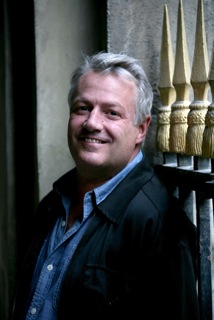 About the authors: Alexander Lobrano grew up in Connecticut, and lived in Boston, New York and London before moving to Paris, his home today, in 1986. He was European Correspondent for Gourmet magazine from 1999 until it's closing, and has written about food and travel for Saveur, Bon Appétit, Food & Wine, the New York Times, Wall Street Journal, Guardian, Travel & Leisure, Departures, Condé Nast Traveler, and many other publications in the United States and the United Kingdom. He is contributing editor at Saveur magazine and the author of Hungry for Paris. For more information, please visit: www.alexanderlobrano.com. Steven Rothfeld is a celebrated travel photographer whose work includes the books Entrez: The Signs of France and French Dreams. His images have illustrated numerous books by many authors, including Marcel Marceau, Frances Mayes, and Patricia Wells.
A Woman's Paris is a patron-supported, community-based online media service, bringing fresh thinking about people and ideas that shape our world and presents a simplicity and style, in English and French.
Connecting with you has been a joyous experience—especially in learning how to enjoy the good things in life. Like us on Facebook. Follow us on Twitter. Share us with your friends.
Barbara Redmond
Publisher
barbara@awomansparis.com