Cooking Schools in Paris Founded by Women
08 Friday Oct 2010
Tags
Anne Willan, At Home with Patricia Wells, cookbook series Look and Cook, cooking schools in Paris, cooking schools in Paris founded by women, École de Cuisine La Varenne, Elisabeth Brassart, Food and Friends: Recipes and Memories from Simca's Cuisine, France, Françoise Meunier, French cuisine, French food, Jacques Pépin, Julia and Jacques Cooking at Home, Julia Child, l'École des trois gourmands, L'École Supérieure de Cuisine Française Ferrandi, La Cuisine de Marie-Blanche, La Varenne Pratique, Le Cercle des Gourmettes, Le Cordon Bleu Paris, Louisette Bertholle, Marthe Distel, Mastering the Art of French Cooking, Mastering the Art of French Cooking Vol. II, New Menus from Simca's Cuisine, Paris, Paule Caillat, Promenades Gourmandes, Simca's Cuisine, Simone Beck, The French Chef television program, The Way to Cook Julia Child
Share it
By Barbara Redmond
With a sharp downward stroke, I flicked my brush tip up and around to create the toque. A quick jump off the page and down again, fast, with swift strokes to capture his slight shrug.
Leaving the page and landing with new lines for the neckerchief and platter, stipples for the eyes, and five upward strokes for the apron. Voila! Le pâtissier (pastry chef) and instituteur (instructor) at the cooking school École de Cuisine La Varenne in Paris.
So it began. Drawing in notebooks―sketch upon sketch of Paris chefs, waiters, la pâtisserie, le boulangerie, tea rooms, bistros, markets, and all kinds of food―searching for the joy of living or 'joie de vivre' that is the heart of Paris cuisine. I can hardly travel without a brush in hand and a sketch book in tow.
Cooking schools in Paris founded by women
École de Cuisine La Varenne: Anne Willan
The sketchbook I used in the pastry class at La Varenne in Paris in the early 1980s is tattered and yellowed by age and sits on a shelf among all the others. École de Cuisine La Varenne, the cooking school founded in 1975 in Paris by British-born Anne Willan, is one in a number of famous cooking schools in Paris founded by women of talent and vision.
A distinguished culinary master and recognized authority on French cooking, Chef Willan is author of the acclaimed cookbook La Varenne Pratique and the seventeen volume cookbook series, Look and Cook. She has written more then two dozen cookbooks and is at work on a history of cookbooks for the University of California Press. The acclaimed cooking school, which she founded in Paris, closed in 1990. La Varenne is now located in Southern California.
Le Cordon Bleu: Marthe Distel and Elisabeth Brassart
Marthe Distel was a French journalist who founded the culinary magazine, "La Cuisinière Cordon Bleu," in the late 19th century. To promote her magazine, Madame Distel offered her subscribers cooking classes with professional chefs in the kitchens of the Palais Royal in Paris. Her first class was held in January 1895 and soon became one of the most elite cooking schools in the world, evolving into the famous cooking school now known as Le Cordon Bleu.
Closed during the Second World War, Le Cordon Bleu was relaunched in 1945 by Madame Elisabeth Brassart, another French woman, who managed the school until she retired in 1984. Madame Brassart was a brilliant businesswoman and, as a result of her stewardship, gave the school its exemplary international reputation.
L'École des trois gourmands: Julia Child, Simone Beck and Louisette Bertholle
Within a few years of meeting in the late 1940s as members of the Le Cercle des Gourmettes, an exclusive women's eating club in Paris, Julia Child, Simone Beck and Louisette Bertholle founded "l'école des trois gourmandes," offering French cooking lessons to American women living in Paris.
Originally located in Julia Child's rooftop kitchen on the rue de l'Université on the Left Bank of the Seine and in an old private house, the women's school was significant in the introduction of French cooking to American kitchens. The school continued sporadically into the late 1970s. Their debut cookbook, Mastering the Art of French Cooking, was published in 1961. Mastering the Art of French Cooking, Vol. II, by Julia Child and Simone Beck followed in 1970.
From 1972 until 1991, French-born Simone Beck published her own cookbooks, Simca's Cuisine, New Menus from Simca's Cuisine, and her last cookbook, Food and Friends: Recipes and Memories from Simca's Cuisine.
American chef, author and television personality Julia Child―well-known for her popular television program, The French Chef, which premiered in 1963―was recognized for bringing French cuisine to the American home cook. She starred in television programs from the 1970s through the 1990s and collaborated with the internationally recognized French chef Jacques Pépin for television programs and cookbooks. Child and Pépin co-starred in the award-winning 1999 PBS series, Julia and Jacques Cooking at Home.
Juila Child, who studied under Madame Brassart, received Le Grand Diplôme from Le Cordon Bleu. Accounts by both Child and Brassart suggest theirs was a frosty relationship. Child's cookbook and instructional video series collectively entitled, The Way to Cook was published in 1989. She considered this her most important work.
Cooking schools in Paris
L'École Supérieure de Cuisine Française – Ferrandi
The School of Culinary Arts in Paris is considered one of the best schools in France, although it may not carry the same reputation of the Ritz Escoffier or Le Cordon Bleu outside of France. They offer a bilingual 9-month program in Culinary Arts. ESCF – Ferrandi, 28 rue de l'abbé Grégoire, 75006, Paris. +33 (0)1 49 54 28 00
Françoise Meunier
Françoise Meunier, consultant culinaire, is a graduate of L'École Hôtelière de Toulous, and offers short-term and one-day highly regarded classes in Paris. Classes are in French, but Françoise does speak English. 41, rue de l'Echiquier, 75010, Paris. +33 (0)6 89 75 23 08 or (0)1 48 04 59 19
Promenades Gourmandes
Native-Parisian, cooking teacher and food consultant Paule Caillat's cooking school, Promenades Gourmandes, offers cooking courses given entirely in English and is geared toward American tourists. Caillat has updated classic dishes to suit contemporary tastes. 187, rue du Temple, 75003, Paris. +33 (0)1 48 04 56 84
La Cuisine de Marie-Blanche
A small cooking school offered by Marie-Blanche de Broglie from her beautiful Paris apartment in the 7th arrondissement. In addition to the basics of classic French cooking, students learn table manners, table settings and table decorations. Classes are offered in English, French, or Spanish. 18 avenue de la Motte-Picquet, 75007, Paris. +33 (0) 45 51 36 34 Information: infocmb@cuisinemb.com.
Le Cordon Bleu®, Paris
For more than a century, Le Cordon Bleu has helped culinary students realize their dreams. Students often have some culinary experience and are looking to begin a new career, broaden their culinary interests or advance their current occupation. 8 rue Léon Delhomme, 75015, Paris. +33 (0)1 53 68 22 50
Ritz Escoffier School®
At the Ritz Escoffier, lessons alternate theory with practice in a setting opposite the world-famous kitchen of the Ritz Paris. Disciplines range from fine cuisine and pasty making to wines and the secrets of cocktails to the art of flower arranging. The school has a kitchen/classroom for cuisine and a kitchen/classroom for pastry. Ritz Paris 38, rue Cambon, 75001, Paris. +33 (0)1 43 16 30 50 For information and enrollment: ecole@ritzparis.com. For special events and personalized courses: groups-events@ritzparis.com
At Home with Patricia Wells
Well-known author Patricia Wells offers a select series of cooking classes in her Paris cooking studio on rue Jacob on the Left Bank of Paris. The five-day course, given in English brings guest into Patricia's personal world of food. For information: mail@patriciawells.com
VOCABULARY: French to English translations
Allumettes: Match sticks
Consommé: Clear soup usually of beef or veal or chicken
Instituteur/instructrice: Instructor (male/female)
Julienned: To cut into long thin strips
Le Cordon Bleu: Blue ribbon
L'école des trois gourmands: The school of the three food lovers
Pâtissier/ Pâtissière: Pastry chef (male/female)
Pithiviers: Round enclosed pie usually made with puff pastry
Petits Pots de Crème: Small custards, variously flavored
Toque: Traditional chef's hat
Vichyssoise: Creamy potato soup flavored with leeks and onion, usually served cold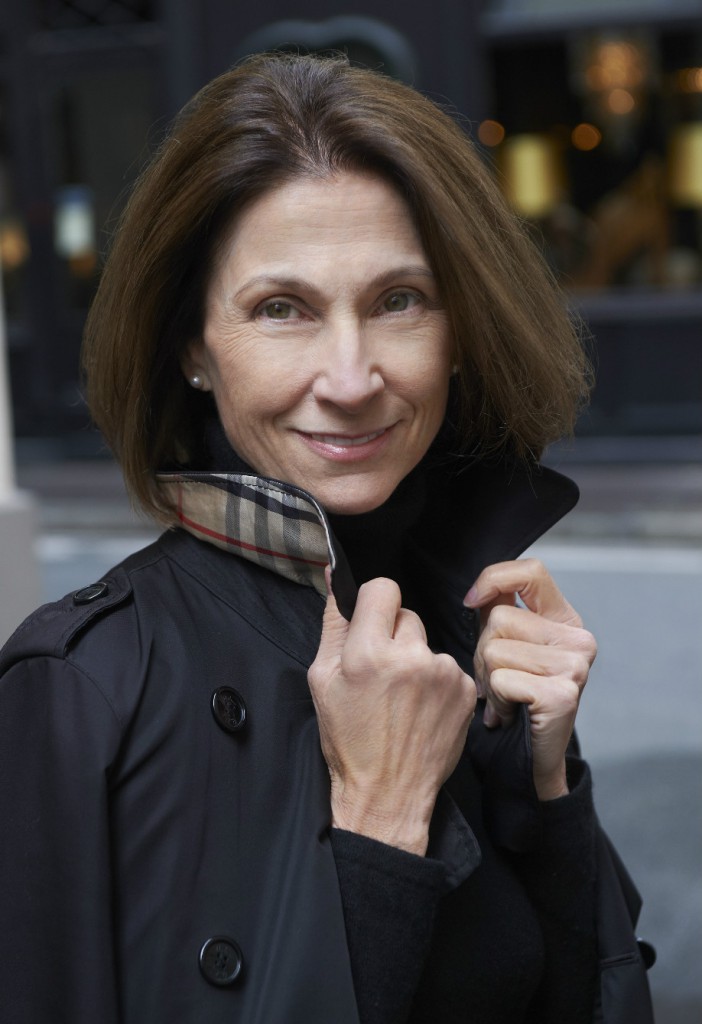 Barbara Redmond, publisher of A Woman's Paris®, is a long-time Francophile and travels to Paris every chance she gets. Her stories about Paris and France have been published in AWP® and republished, with permission, by other blogs and publications. Barbara has presented programs on French fashion and food, and has been a guest speaker for students planning their study abroad. She serves as an advisory board member at the University of Minnesota College of Design and is an active student mentor. Barbara has been recognized for excellence in art by international and national organizations and publications. Prints of her fine art paintings are in collections in Europe and North America and are available for purchase.
You may also enjoy A Woman's Paris® post, French Women Chefs: les mères lyonnaise, by French writer Laurence Haxaire who tells the stories of former house cooks of affluent families in Lyon who set up their own businesses after the French revolution in the 19th century. And later, when their reputation reached beyond the edge of Lyon, the most famous of them even welcomed such well-known people as General de Gaulle as a VIP at their table.
Still, "Mastering the Art of French Cooking." Bon appétit, Julia! Bethany Olson inspires us with her review of Julie Powell's book, Julie & Julia, and the film adaptation of the same title. Included are three simple recipes from the cookbook, Mastering the Art of French Cooking, Volume I, by Julia Child, Louisette Bertholle and Simone Beck and Mastering the Art of French Cooking, Volume II, by Julia Child and Simone Beck.
Julia Child: French Cooking for North Americans, by Canadian writer Philippa Campsie who writes about the challenge of making a simple birthday cake in Paris, from finding the familiar whipping cream, measuring cups, and spoons to the search for birthday candles to top the cake! Recipe for Yogurt Cake by Sophie Dudemaine, cookbook author and French TV star, from her cookbook titled Les Cakes de Sophie.
The African Queen of Parisian Cuisine, excerpts from Kiratiana's Travel Guide to BLACK PARIS: Get Lost and Get Found, by Kiratiana Freelon about the "African Queen of Parisian Cuisine," featuring suggestions such as Le Petrossian 144, Paris, where the head chef is Rougui Dai, a Frenchwoman of Senegalese decent. There are more than 2,000 French restaurants in Paris. Of the 400 that the Michelin Guide found worth listing, only 77 receive one of their coveted stars. And of those starred restaurants, only one has a black, female head chef: Le Petrossian 144.
Le Cordon Bleu Paris: Another "Sabrina" story, by Karen Cope who writes about her experiences at the famous Cordon Bleu cooking school, where she was a student. She shares with readers the recipes and methods of the famous school as she experienced them through classes: two Basic Pastry classes, Basic Cuisine and Intermediate Pastry. Including a list of cooking schools in Paris.
The Veuve Barbe-Nicole Clicquot and other Widowed women entrepreneurs, by Canadian writer Philippa Campsie who tells about the fast track to business independence or indeed, any kind of independence. Two hundred years ago, for many women, this independence was gained through widowhood. The story of Barbe-Nicole Clicquot, better known as Veuve (Widow) Clicquot, was a story that also happened to Louise Pommery, Lily Bollinger, and Mathilde Laurent-Perrier, and a few others.
Text copyright ©2010 Barbara Redmond. All rights reserved.
Illustrations copyright ©Barbara Redmond. All rights reserved.
barbara@awomansparis.com