Wine Lovers' Choice: 154 Wines of France from Bordeaux and Champagne
13 Friday Feb 2015
Tags
1855 classification of Bordeaux wine, Alice Paillard, Aline Baly Château Coutet, Blanc de Blancs Champagne, Bordeaux France, Bruno Paillard Champagne, Carol Duval-Leroy, Champagen and Japanese food, champagne, Champagne and Chinese food, Champagne and Sichuan food, Champagne France, Charles-Erwan Savary Champagne Ambassador to France, Charles-Erwan Savary People and Wine Paris France, Château Figeac 1955, Château Leoville Las Cases 1961, Chevalier de l'Ordre National du Mérite, Côte Rôtie Syrah, Dewey Markham Jr 1855: A History of the Bordeaux Classification James Beard book award, Duval-Leroy Champagne, Florence Daniel Cathiard Château Smith Haut-Lafitte, France, French wines, Krug Champagne, Madame Clicquot Champagne, Madame Jouët Champagne, Madame Pommery Champagne, Margareth Henriquez, Nathalie Vranken, Paris, Taittinger Champagne, Véronique Sanders Château Haut-Bailly, VItalie Taittinger, Vranken-Pommery Monopole Champagne, women winemaking France World War II
Share it
Is "tasting stars" on your list for great food and wine pairings? Not sure what wines to try next?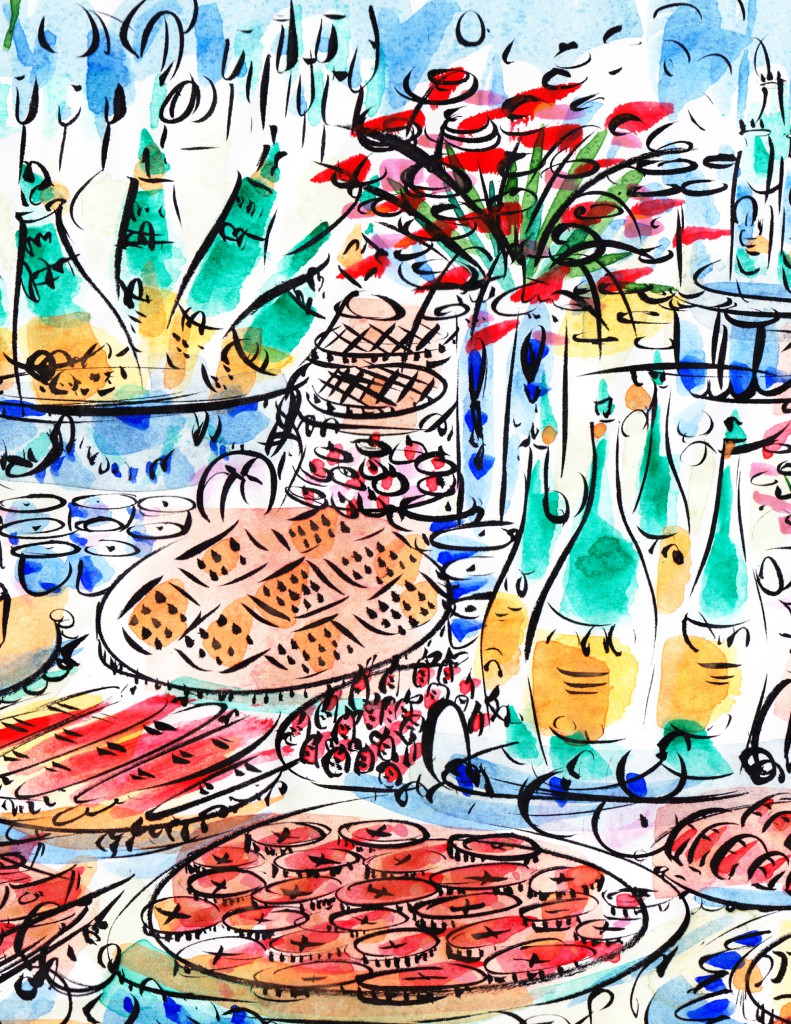 We, too, like wine lovers from around the world, have a special love affair from wine "where sudden friendship springs," as John Gray said. We sip the wine and find dreams come through. Aren't we always looking for clues that there is a "star" behind the recognized labels, for personal, unforgettable moments?
Become a part of our conversation. We celebrate the art and ideas of people from every place and every heritage.
Free Subscription: Join our thousands of followers to receive your copy of our Wine Lovers' Choice: 154 Wines of France, including wines from Bordeaux and Champagne, along with e-mail notifications of new posts on the website.
What is it about the wines of Champagne that make wine lovers connect in such a powerful way? We asked Charles-Erwan Savary, Champagne Ambassador to France, wine educator, and founder of "People and Wine."
"For sure Champagne lovers do not praise only the liquid itself, but also the myth of Champagne," said Charles-Erwan Savary in our February interview. "Each type of wine is related to a different story, a different 'mythology' that comes from the improved quality of the beverage itself, the history of the vineyard, the history of prestigious producers, the legend behind some producers and famous consumers. Drinking Champagne is attached to special moments with special people. Champagne is the most affordable and accessible luxury."
Which non-French cuisines are making an inroad into pairing with Champagne? We wanted to know. "It is very à la mode to pair Western wines with Asian food; it has been done a lot with Japanese cuisine, but there is also a whole continent of flavors to explore in the Chinese cuisine. So the pairings here are interesting, you can try the spicy cuisine of Sichuan with a great peppery Syrah from Côte Rôtie, or on the contrary with a sweet wine to balance the spiciness," said Charles-Erwan. "Japanese cuisine is offering a very interesting combination with Champagne, because of the delicacy of savors and the range of possible pairings. As an example, the acidity and saltiness of some extra-brut Blanc de Blancs Champagne is interesting to pair with raw fish (but forget about wasabi). There is only one rule: try matches, and try again."
Can we make some interesting and pleasing discoveries at home as a hobby? We asked. "Be curious and audacious. Never let the professionals decide for you! There are just a few basic rules to respect (but remember rules are made to be broken): you walk on two legs, so strong aromas on one side require strong aromas on the other, otherwise you lose the weaker ones; proteins of meat call for tannins; very salty cheese like Roquefort match perfectly with sweet wines; start your dinner with light dry acidic wines and finish with tannic red wines then sweet wines; some foods are very difficult to match with any wine, like garlic, anchovies, asparagus, crudités, yoghourt, citrus fruits, mustard, vinegar, and too spicy food." Interview: Wine in France: Charles-Erwan Savary, Champagne Ambassador to France, wine educator, and founder of "People and Wine" published on A Woman's Paris®; including Champagne recommendations. 
In 1859 two Champagne families came together to share their interests. You are the family's fifth generation at the creation of Duval-Leroy. What is this lineage like for you? We put forward to Carol Duval-Leroy, President of Duval-Leroy. "My husband was the fifth generations—we start at the creation of Duval-Leroy, even if champagne producers existed before in the village of Vertus; it is difficult to get information before this date and for example we do not know how many generations of Duval already produced champagne in Vertus. My sons, the sixth generation, are all three working with me. I cherish our independence and familial roots. We have a different perspective in what we do, from human relations to the importance of environment especially in the vineyard. I like to say that we borrow the land to the next generations."
Winemaking in France has been an industry dominated by men. When you entered the industry in 1991, at age 36, after the sudden loss of your husband that same year what were the challenges? We inquired. "I was only 36 and had 3 children. For managing such a company, that was far from the standard of the industry. I was not even from Champagne or French. Only a few thought I would be up for the challenge. What pushed me to success is the promise I made to my husband that I would transmit the familial company to our children. The challenges were numerous, but I overcame them. When I am looking back, I am first of all proud of what I have accomplished as a mother… that's probably a main difference with my male counterparts! Regarding the wine industry in general, I doubt the situation for women evolved much. We always have to prove ourselves more than men." Interview: Wine in France: Carol Duval-Leroy, President of Champagne Duval-Leroy and respected partner of the global sommelier community, on the essence of exceptional quality Champagne published on A Woman's Paris®; including recommendations for drinking Champagne and sparkling wine.
We wanted to ask Dewey Markham Jr., wine scholar, food connoisseur, and author of "1855: A History of the Bordeaux Classification" a James Beard award book, 1997, about women tending the winemaking and running the châteaux in Bordeaux from 1940-1946, during World War II.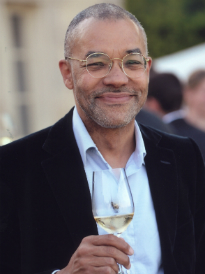 In Dewey Markham Jr.'s interview about the wines of Bordeaux, which establishes that connection between wine and wine drinker, winemaking and gastronomy, he tells us: "As elsewhere in France, many men who would otherwise work the vineyards and make the wine were shipped off to Germany to work in munitions factories, leaving the grape growing and winemaking to the women and children. This, compounded with the confiscation of chemicals needed to make the wine and keep the vineyards healthy made this period an extremely difficult one for Bordeaux winemaking. Nonetheless, after five years of struggle and privation, 1945 was one of the 'vintages of the century,' producing wines that are still offering great pleasure 70 years later."
We wanted to know more. What was the best post-war vintage to date? In the 20th century this would be the 1961 vintage (if we don't count 1945 as post-war). What made this vintage great is what makes the character of every vintage—the weather. Simply put, if the sun shines when it's supposed to and the rain falls when it should then good wine can be produced, and in 1961 the stars aligned to produce the necessary conditions for greatness. What are the truly great vintages of the twenty-first century? We asked. "In the 21st century we are truly blessed (or spoiled) with four "vintages of the century" in just the first decade: 2000, 2005, 2009 and 2010. Since the 1980s, winemaking knowledge and technology have allowed ever-better wines to be made, and with global warming providing riper grapes Bordeaux's winemakers have been given the basic material to achieve greatness with greater regularity."
What kind of wine drinker, wine connoisseur do we find today? We were curious to learn. "The type of wine drinker is a function of how mature the wine drinker's market is. That is to say, when a country's population begins to develop a significant interest in wine, the wine drinker doesn't have many points of reference and so gravitates towards the "heavy hitters," the established—and usually expensive—wines with a reputation that will be a safe choice to present to one's dinner guests. This is what we found in the United States in the 1960s, when post-war prosperity led greater numbers of Americans to think about wine, and the money was available to buy, say, Bordeaux first growths without too much financial inconvenience. With time and experience, greater familiarity and comfort develops and a wine drinker begins to develop a more adventurous approach, looking further afield to find wines, which are good quality although not necessarily of great renown. After several decades this is where the American wine drinker is today." What about today? We asked. "In China, which began this same 'apprenticeship' in the early 2000s, the wine drinker there is emerging from this 'heavy hitter' phase, starting to understand that there is more to wine than just Château Lafite." Interview: Wine in France: Dewey Markham Jr., wine scholar, food connoisseur, and author of "1855: A History of the Bordeaux Classification" a James Beard award book, 1997 published on A Woman's Paris®; including wine recommendations.
Tell us something we don't know about French wines—its style, its culture, its history. We asked in our series "Wine In France" with French women winemakers: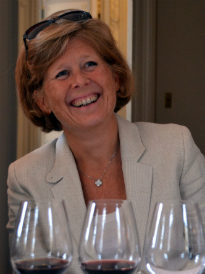 "The great wines of Bordeaux definitely symbolize tradition, quality and art de vivre à la française; they carry a strong image of the best of what France offers. To produce a great wine is to respect a terrior, a style and a personality. It is both artisanal and artistic," Véronique Sanders, general manager of Haut-Bailly tells us. Interview: Véronique Sanders of Château Haut-Bailly, and recipient of the "Chevalier de l'Ordre National du Mérite" honorary title awarded by the French government published on A Woman's Paris®, including wine recommendations.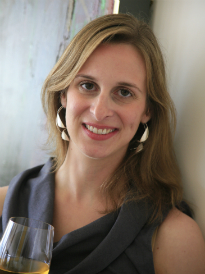 "Wine enthusiasts want to understand the wine they are drinking. What they soon find out is that the wine they taste is much more than just fermented grape juice. Rather, it is the result of centuries of contact with a terroir, decades of families transmitting their savoir-faire from one generation to another and the daily rigor (with or against nature—depending on the weather conditions) of a committed team to perpetuate the quality and style of a château into the future. Every harvest becomes an opportunity to pay homage to the Château's past custodians—the property's heritage," said Aline Baly, co-owner and director of marketing and communications of Château Coutet. Interview: Aline Baly, third generation owner of Château Coutet, on refinement and distinction in wine from one generation to the next published on A Woman's Paris®; including wine recommendations.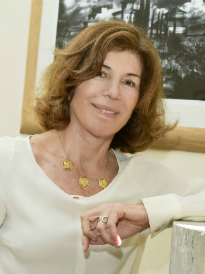 "Just out of the French ski team where we were members, Daniel and I were married. As we did not want to have a classic wedding gift list, we asked for good bottles of Bordeaux. We did not know a lot; and we were not at all used to drinking any alcohol and every night we were tipsy after sharing a full bottle of classified growth. I remember a Château Leoville Las Cases 1961, a Château Figeac 1955… first emotions," recalled Florence Cathiard, co-owner with her husband Daniel of Château Smith Haut-Lafitte. Interview: Florence Cahtiard of Château Smith Haut-Lafitte, together with her husband Daniel (both former French Olympic Skiers), brings finesse and exceptional detail to making great wine published on A Woman's Paris®; including wine recommendations.
Women in France have played a key role in winemaking throughout history: think about Champagne's Madame Clicquot, Madame Pommery, Madame Bollinger, Madame Jouët, just to name a few. Still today, many women manage Champagne houses, such as Vitalie Taittinger, Carol Duval-Leroy, Nathalie Vranken, Margareth Henriquez, and Alice Paillard, among others. In Bordeaux, too, where women winemakers Véronique Sanders, Aline Baly, and Florence Cathiard are uncovering refinement and distinction in French wines.
Here at a Woman's Paris, we take hold in conversations unlike anything we could have ever imagined in this setting of winemakers who beckon us to see behind the "official" labels, beyond the liquid itself. We revel in this familiarity, across generations, languages and hemispheres. Like Charles-Erwan Savary, Champagne Ambassador to France, and Dewey Markham Jr., author of a James Beard book award, experiencing lasting knowledge through pairing wine and food for an experiential taste of culinary culture in France. I, too, am in awe at what visual appeals and aromas, tastes and enjoyment lie behind the "official" labels.
Champagne should not be drunk, it should be tasted. One should not swallow it greedily. One should taste it slowly in narrow glasses, in well-spaced, thoughtful sips. —Colette, French author, (1873 – 1954)
We welcome your Submissions and comments.
Now in our fifth year, a commitment to publishing compelling interviews and stories for our readers continues at AWomansParis.com. Visit us on Facebook. Follow us on Twitter. Share us with friends.
Here's to friendship and special moments!
Barbara Redmond
Publisher, A Woman's Paris®
barbara@awomansparis.com

Copyright ©2015 A Woman's Paris®. All rights reserved.
Illustrations copyright ©Barbara Redmond. All rights reserved.
barbara@awomansparis.com