Two subscribers selected to receive a copy of "Baking Chez Moi" by Dorie Greenspan
09 Friday Jan 2015
Tags
Alexander Lobrano Hungry for France, Ann Mah Mastering the Art of French Eating, Baking Chez Moi Dorie Greenspan, Baking Chez Moi Houghton Mifflin Harcourt, Baking From my Home to Yours Dorie Greenspan James Beard Award winner, Cookbook of the Year International Association of Culinary Professionals Dorie Greenspan, crackle-topped cream puffs Paris, David Lebovitz My Paris Kitchen, Double-Chocolate Marble Cake Dorie Greenspan Baking Chez Moi, Edouard's Chocolate Chip Cookies Dorie Greenspan Baking Chez Moi, France, French baking, French cuisine, French desserts, French food, French home cooks and chefs, French pastry, Green Tea Sables Dorie Greenspan Baking Chez Moi, Ina Garten Barefoot Contessa cookbooks, lemon-glazed madeleines, Making From My Home to Yours Dorie Greenspan, Mireille Guiliano Meet Paris Oyster, My French Table Dorie Greenspan, New York Times bestseller Around My French Table, Paris, photographer Alan Richardson, Tarte Tropezienne Brigitte Bardot
Share it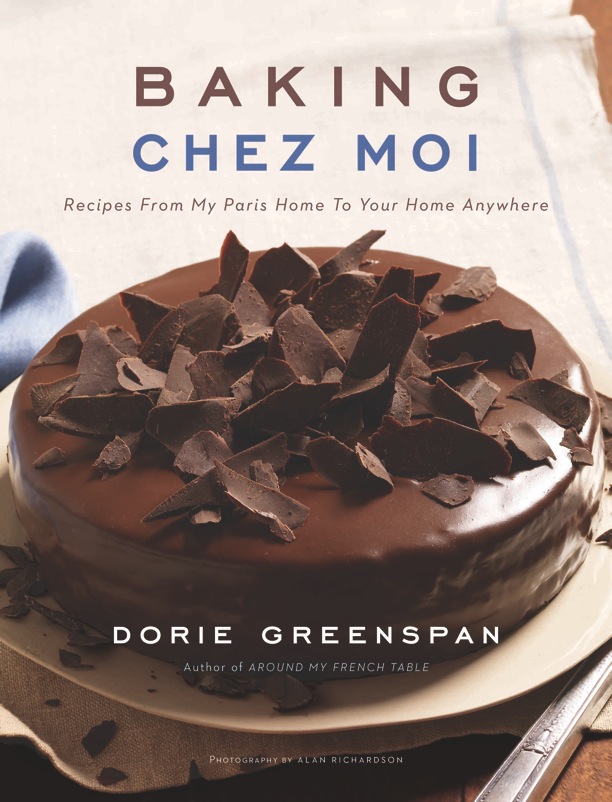 Two subscribers have been selected to receive a copy of Baking Chez Moi: Recipes from My Paris Home to Your Home Anywhere by Dorie Greenspan, the author of Baking: From My Home to Yours, a James Beard Award winner, and Around My French Table, a New York Times bestseller that was named Cookbook of the Year by the International Association of Culinary Professionals. A $23.40 U.S. value (Houghton Mifflin Harcourt, October 2014). Winners are: Julie K., Los Angeles, CA; and Kimberly B., Springfield, VA.
Praise for Baking Chez Moi
"This personal book on homey French cooking is so beautiful that you'll want to lick the pages. I'll be making my way through every easy, delicious recipe." —Ina Garten, author of the Barefoot Contessa cookbooks and star of the Food Network TV show
"Anyone interested in honest yet unfussy cooking, no matter where they call home, should have this collection of recipes in the kitchen." —David Lebovitz, author of My Paris Kitchen
"Because [Greenspan] is as companionable a writer as she is a cook, this book is as much fun to read as it is to cook from. If Julia Child was the first to attempt to demystify French cooking for the Stateside home chef, Greenspan succeeds in making it seem eminently doable and easy." —Alexander Lobrano, New York Times T Magazine and author of Hungry for France and Hungry for Paris
"On the page, Greenspan talks as if she's having coffee with you, about where she found recipes, about the person who gave them to her, and when she might serve them… The heart of the book is sweets that aren't a bit difficult." —Boston Globe
With her groundbreaking bestseller Around My French Table, renowned cookbook author and baker Dorie Greenspan changed the way Americans view French food. Now, in Baking Chez Moi: Recipes from My Paris Home to Your Home Anywhere, she explores the captivating world of French desserts, bringing together a charmingly uncomplicated mix of contemporary recipes that emphasis the French knack for elegant simplicity.
A little over five years ago, Dorie set out to observe and write about some of the best French pastry chefs behind the world's most accomplished desserts—those towering architectural confections that are as much art as food. She went in search of what she called her "Ph.D. in Pastry." However, it didn't take her long to recognize that she was continually drawn to the simplest sweets—those of daily life—the home-baked cakes, tarts, pastries, and cookies we all crave every day. Baking Chez Moi is the culmination of all of Dorie's discoveries, an irresistible collection of radically simple desserts inspired by years of travel through France, incorporating the country's traditions, specialties, and seasonal ingredients as well as the recipes shared by talented home bakers and pastry chefs. To purchase Baking Chez Moi: Recipes from My Paris Home to Your Home Anywhere (October 2014, Houghton Mifflin Harcourt), Visit: Baking Chez Moi.
Excerpt: Dorie Greenspan's "Baking Chez Moi" proved that there are no frontiers when it comes to goodness (excerpt & recipes), published on A Woman's Paris®. All rights reserved. Including recipes for Double-Chocolate Marble Cake, Edouard's Chocolate Chip Cookies, and Green Tea Sablés.
Photo: © Alan Richardson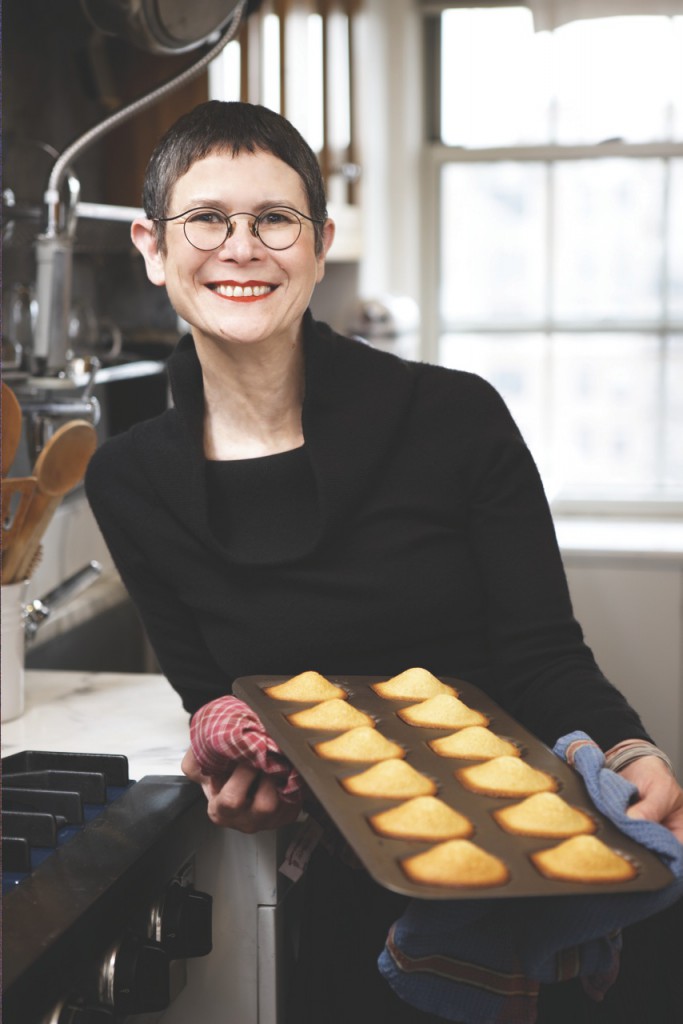 Dorie Greenspan, called a "culinary guru" by the New York Times and inducted into the Who's Who of Food and Beverage in America, she is the author of ten cookbooks. Her most recent, Around My French Table, was on the New York Times bestseller list and named Cookbook of the Year for 2010 by the IACP, Epicurious, and Amazon. A three-time James Beard Foundation award winner for her cookbooks and magazine articles, Dorie has collaborated with many celebrated chefs, among them Julia Child (Dorie wrote the book Baking with Julia), Daniel Boulud, and Pierre Hermé, France's most famous pastry chef. Her book Baking from My Home to Yours inspired the creation of Tuesdays with Dorie, a weekly online baking club that has been ongoing for over five years and was profiled in O, the Oprah Magazine. A similar group, French Fridays with Dorie, cooked its way through Around My French Table. Dorie's own blog, which she started in 2007, was named one of the top twenty food blogs in the world by the Times of London.
Dorie splits her time between New York, Connecticut, and Paris. For more information, visit: doriegreenspan.com.
Photo: © Alan Richardson
Subscribe free and receive a free list as a welcome gift: Readers' Choice" 253 Good Books About France (2014). Including: Architecture, Interiors and Gardens; Arts; Biography; Children; Culture; Fashion; Food and Wine; Memoir; Mystery; Novel; Science; Travel; and War. Once subscribed, you will be eligible to win—no matter where you live worldwide—no matter how long you've been a subscriber. You can unsubscribe at anytime. We never sell or share member information.
A Woman's Paris® is a community-based online media service, bringing fresh thinking about people and ideas that shape our world and presents a simplicity and style, in English and French.
Connecting with you has been a joyous experience—especially in learning how to enjoy the good things in life. Like us on Facebook. Follow us on Twitter. Share us with your friends.
Barbara Redmond
Publisher, A Woman's Paris®
barbara@awomansparis.com