Jan Dolphin's "Paris from the Heart" – free book giveaway to subscriber!
25 Tuesday Nov 2014
Subscribers, Paris from the Heart: Ultimate Walking Tours to Fun, Fashion, and Freedom by Jan Dolphin, award-winning author, gives us a travel guide to her personal Paris. Free book giveaway to one subscriber ends December 2, 2014. A $ 44.95 US dollar value (Beaver's Pond Press).
Subscribe free. Once subscribed, you will be eligible to win—no matter where you live worldwide—no matter how long you've been a subscriber. You can unsubscribe at anytime. We never sell or share member information.
Paris from the Heart is an engaging travel guide to ultimate of walking tours in the City of Light. Some people get involved in beauty—touching, feeling, possessing, and owning. Others are simply lookers. Creative beauty has always been the legacy of Paris. For centuries it has attracted legions of famous artists, writers, playwrights, fashion designers, poets, and chefs—creativity lives in the walls of this old city.
The sheer size of Paris is enough to intimidate many travelers into going to the popular tourist sites and claiming they've seen Paris. In Paris from the Heart, travellers are offered an opportunity to discover the compelling intimacy of the small ancient neighborhoods along with the tourist attractions. Take the guesswork, research, and planning out of your Paris holiday! The six volumes include eight step-by-step walking tours, historical and modern facts, route and sight descriptions, dining suggestions, maps, photos, and journal spaces to provide you with the most enviably dazzling, effortless, and comprehensive Parisian adventure. When you wake up in Paris, simply choose a tour that fits your fancy, grab the corresponding booklet, and enjoy being mesmerized! With Paris from the Heart: Ultimate Walking Tours to Fun, Fashion, and Freedom, absorb the sights, sounds, and ultimately, the soul of this most spectacular city. To learn more about Paris from the Heart: Ultimate Walking Tours to Fun, Fashion, and Freedom and Paris from the Heart Walking Tours (2015) visit: (Website: www.parisfromtheheart.net).
Paris from the Heart is available through Amazon or it can be purchased directly from Jan Dolphin at: (Email: jandolphin@comcast.net).
FOR SPECIAL SALE PRICE SEND ORDERS TO: jandolphin@comcast.net. You would receive an autographed copy and a special SALE PRICE of $32.95 plus shipping and tax. Checks or money orders only.
Praise for Paris from the Heart
"…[Paris from the Heart] I love it! I can't wait to curl up at night and go through it volume by volume…" —Lidy, French Garden House
"'Paris from the Heart', they are lovely paperbacks with great color photos and information on walking tours, day trips and escapades around Paris." —The Paris Apartment
Excerpts from Paris from the Heart by Jan Dolphin:
"Paris from the Heart" – Paris walks, a traveler's library (excerpt)
The Left Bank: La Rive Gauche and the Land of Plenty.
The World of Aristocratic Paris.
Interview: Jan Dolphin's "Paris from the Heart" – on the creative beauty that has always been the legacy of Paris.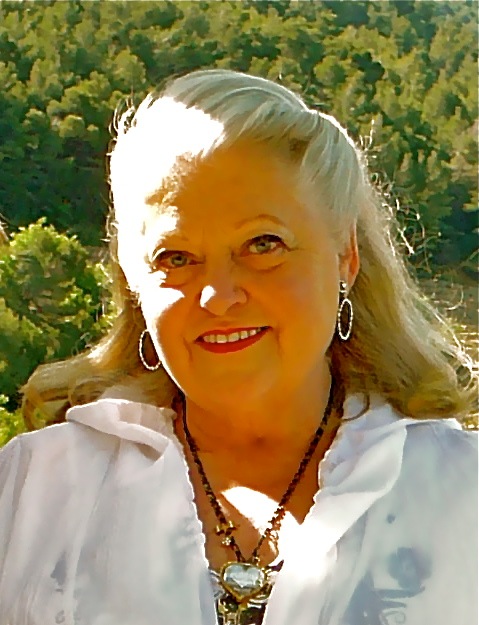 Jan Dolphin, author and interior designer. Paris has beckoned Jan many times over the years, and each time she added to her personal travel journals. For Jan, dreams happen when the stars and planets align to spell, "Go for it!" Thus, her book Paris from the Heart was born. Jan is a graduate of the University of Minnesota and has spent her life as an interior designer for private residences and commercial properties: homes, condos, lofts, offices, gyms, yachts—anything that requires her artistic flair. She resides in Saint Paul, Minnesota. (Website)

A Woman's Paris® is a community-based online media service, bringing fresh thinking about people and ideas that shape our world and presents a simplicity and style, in English and French.
Connecting with you has been a joyous experience—especially in learning how to enjoy the good things in life. Like us on Facebook. Follow us on Twitter. Share us with your friends.
Barbara Redmond
Publisher, A Woman's Paris®
barbara@awomansparis.com
Text copyright ©2014 Jan Dolphin. All rights reserved.
Illustration copyright ©2012 Barbara Redmond All rights reserved.
barbara@awomansparis.com