Two subscribers selected to receive a copy of "Mastering the Art of French Eating" by Ann Mah
14 Friday Nov 2014
Tags
Adam Gopnik The Table Comes First, andouillette sausage, Ann Mah, buckwheat crepes, Cassoulet, City of Light, culinary history of France, David Lebovitz, Dorie Greenspan Around My French Table, Dorie Greenspan Beuree & Sel, eating in France, Eating in Paris, France, French cookbooks, French cuisine, French food, James Beard Foundation culinary scholarship, John Baxter The Perfect Meal, Julia Child Mastering the Art of French Cooking, Julia Child My Life in France Alex Prud'homme, Kitchen Chinese Ann Mah, Le Mistral cafe Paris, Mastering the Art of French Eating Ann Mah Penguin Books, Michel Bras Laguiole France, Paris, Paris restaurants Patricia Wells, Patricia Wells Simply Truffles, Patricia Wells The Food Lover's Guide to Paris, Sushi Slim: comment garder la ligne a la Japonaise, Tartare de Boeuf with Frites
Share it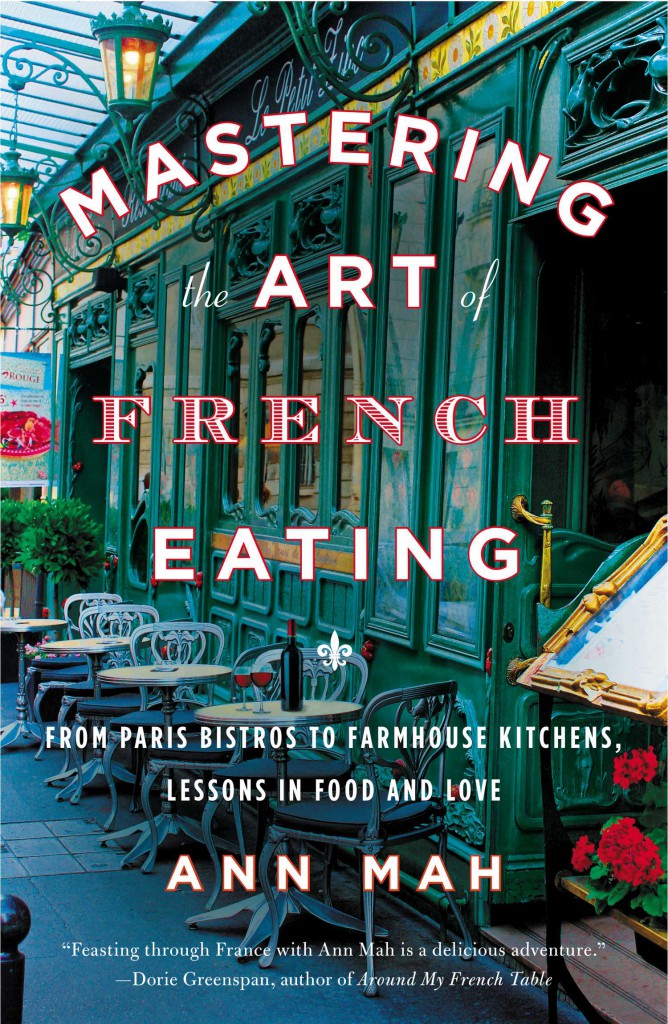 Two subscribers have been selected to receive a copy of the classic bestseller Mastering the Art of French Eating: Lessons in Food and Love from a Year in Paris by Ann Mah, author of Kitchen Chinese: A Novel About Food, Family, and Finding Yourself. A $16 U.S. value (Penguin Books; Reprint edition 2014). Winners are: Rachel C., Upland, CA; and Nancy B., Minneapolis, MN.
Praise for Mastering the Art of French Eating
"Ann Mah dishes up a welcoming concoction, a good dose of French history, a personal, vibrant, enthusiastic picture of life in a country she adores. I am hungry already!" —Patricia Wells, author of The Food Lover's Guide to Paris and Simply Truffles
"Whether you're French of Francophile, a longtime connoisseur of French food or someone she's just figuring out the difference between frites and frangipane, feasting through France with Ann Mah is a delicious adventure." —Dorie Greenspan, author of Around My French Table; owner of Beuree & Sel
Mastering the Art of French Eating is interwoven with the lively characters Mah meets—from chefs to farmers to restaurateurs—and the traditional recipes she samples. Reading it will send you straight to the kitchen, or Paris—or both. Funny, intelligent, and deeply pleasurable, this is a story about love—of food, family, and France. (October, 2014; Penguin Books) (Purchase)
Excerpt: Mastering the Art of French Eating, reprinted by arrangement with Penguin Books, a member of Penguin Random House. Copyright © Ann Mah, 2014. Including a recipe for Bavette aux Échalotes (skirt steak with shallots).
Interview: French Impressions: Ann Mah's "Mastering the art of French Eating" on gastronomic adventures in France.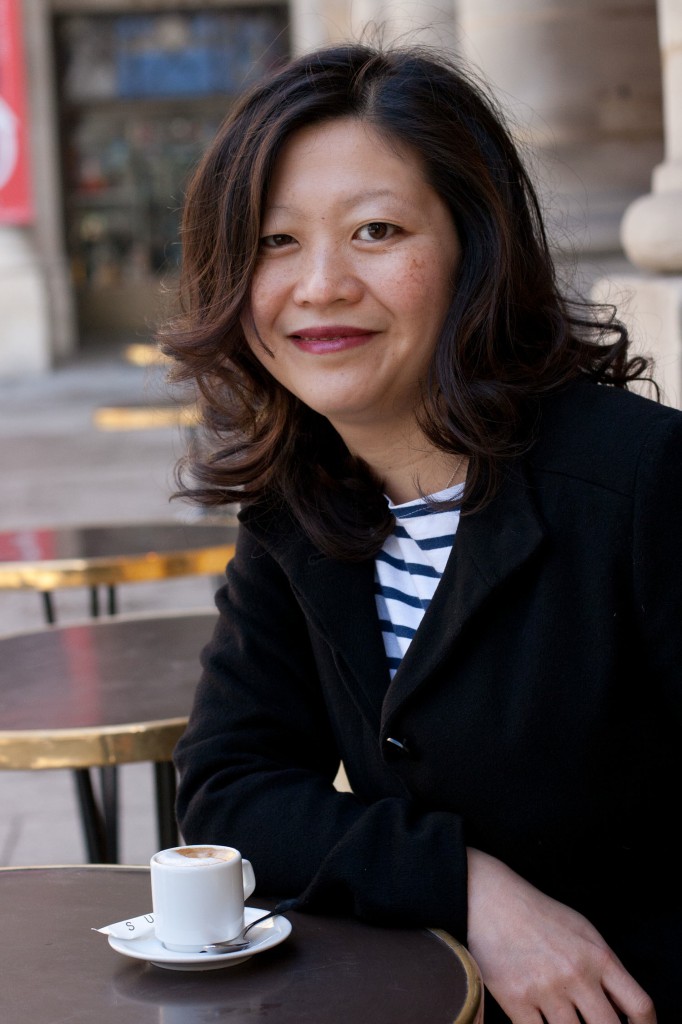 Ann Mah is a food and travel writer and author of a food memoir, Mastering the Art of French Eating (Viking Penguin) and a novel, Kitchen Chinese (HarperCollins). Her articles have appeared in the New York Times, Condé Nast Traveler, the International Herald Tribune, South China Morning Post, Fodor's guides, and other publications. Born in Orange County, California, Ann began her career in book publishing after graduating from UCLA. In 2005, she was awarded a James Beard Foundation culinary scholarship to study in Bologna, Italy. She currently divides her time between Paris—where she has lived since 2008—and New York City. Visit: (Website) (Facebook) (Twitter)
A Woman's Paris® is a community-based online media service, bringing fresh thinking about people and ideas that shape our world and presents a simplicity and style, in English and French.
Connecting with you has been a joyous experience—especially in learning how to enjoy the good things in life. Like us on Facebook. Follow us on Twitter. Share us with your friends.
Barbara Redmond
Publisher, A Woman's Paris®
barbara@awomansparis.com