Ann Mah's "Mastering the Art of French Eating" – free book giveaway to 2 subscribers!
03 Monday Nov 2014
Tags
andouillette sausage, Ann Mah, buckwheat crepes, Cassoulet, City of Light, Credit cards in Paris restaurants Patricia Wells, Dorie Greenspan Around My French Table, Dorie Greenspan Beuree & Sel, eating in France, Eating in Paris, France, French cuisine, French food, James Beard Foundation culinary scholarship, Julia Child Mastering the Art of French Cooking, Kitchen Chinese Ann Mah, Mastering the Art of French Eating Ann Mah Penguin Books, Paris, Patricia Wells Simply Truffles, Patricia Wells The Food Lover's Guide to Paris, Tartare de Boeuf with Frites
Share it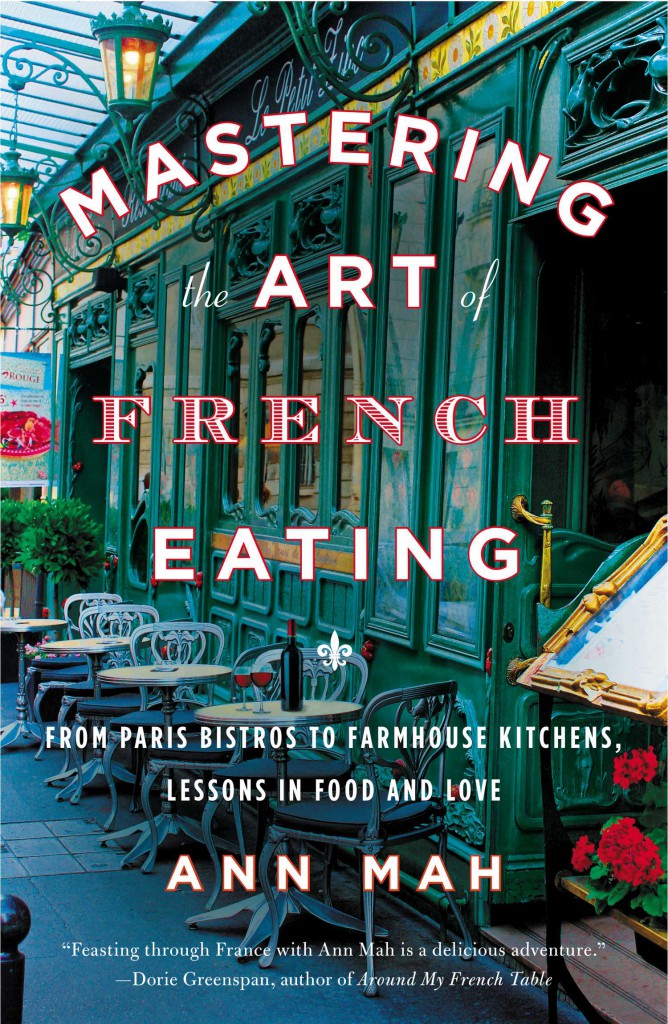 Subscribers, Mastering the Art of French Eating: Lessons in Food and Love from a Year in Paris by Ann Mah, author of Kitchen Chinese: A Novel About Food, Family, and Finding Yourself. Free book giveaway to two subscribers ends November 7, 2014. A $16  U.S. value (Penguin Books; Reprint edition 2014).
Subscribe free. Once subscribed, you will be eligible to win—no matter where you live worldwide—no matter how long you've been a subscriber. You can unsubscribe at anytime. We never sell or share member information.
Mastering the Art of French Eating is interwoven with the lively characters Mah meets—from chefs to farmers to restaurateurs—and the traditional recipes she samples. Reading it will send you straight to the kitchen, or Paris—or both. Funny, intelligent, and deeply pleasurable, this is a story about love—of food, family, and France. (October, 2014; Penguin Books) (Purchase)
When journalist Ann Mah's husband is given a diplomatic assignment in Paris, Mah, a livelong foodie and Francophile, begins plotting gastronomic adventures à deux. Then her husband is called away to Iraq on a yearlong post—alone—turning Mah's vision of a romantic sojourn in the City of Light upside down.
So, not unlike another diplomatic wife, Julia Child, Mah must find a life for herself in a new city. Journeying through Paris and the surrounding regions of France, Mah combats her loneliness by seeking out the epitome of French comfort food—cassoulet—and learning how the andouillette sausage is really made. She discovers the true stories behind the country's signature regional dishes, exploring the history and taste of everything from boeuf Bourguignon to the crispiest of buckwheat crêpes. And somewhere between Paris and the south of France, she uncovers a few of life's truths.
"Ann Mah dishes up a welcoming concoction, a good dose of French history, a personal, vibrant, enthusiastic picture of life in a country she adores. I am hungry already!" —Patricia Wells, author of The Food Lover's Guide to Paris and Simply Truffles
"Whether you're French of Francophile, a longtime connoisseur of French food or someone she's just figuring out the difference between frites and frangipane, feasting through France with Ann Mah is a delicious adventure." —Dorie Greenspan, author of Around My French Table; owner of Beuree & Sel
Excerpt: Mastering the Art of French Eating, reprinted by arrangement with Penguin Books, a member of Penguin Random House. Copyright © Ann Mah, 2014. Including a recipe for Bavette aux Échalotes (skirt steak with shallots).
Interview: French Impressions: Ann Mah's "Mastering the art of French Eating" on gastronomic adventures in France.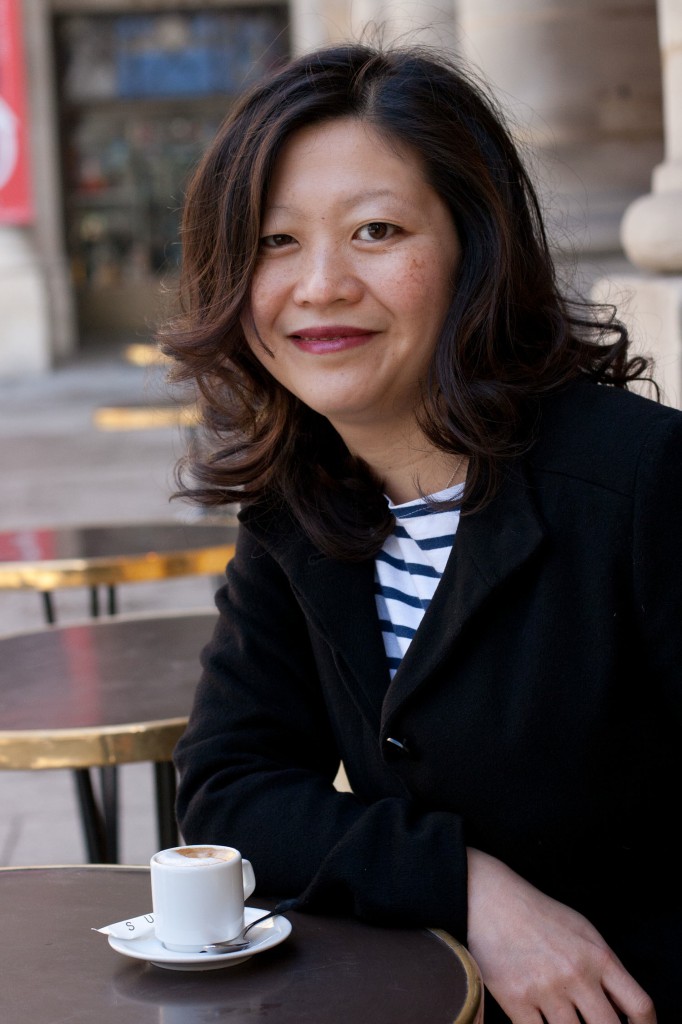 Ann Mah is a food and travel writer and author of a food memoir, Mastering the Art of French Eating (Viking Penguin) and a novel, Kitchen Chinese (HarperCollins). Her articles have appeared in the New York Times, Condé Nast Traveler, the International Herald Tribune, South China Morning Post, Fodor's guides, and other publications. Born in Orange County, California, Ann began her career in book publishing after graduating from UCLA. In 2005, she was awarded a James Beard Foundation culinary scholarship to study in Bologna, Italy. She currently divides her time between Paris—where she has lived since 2008—and New York City. Visit: (Website) (Facebook) (Twitter)
A Woman's Paris® is a community-based online media service, bringing fresh thinking about people and ideas that shape our world and presents a simplicity and style, in English and French.
Connecting with you has been a joyous experience—especially in learning how to enjoy the good things in life. Like us on Facebook. Follow us on Twitter. Share us with your friends.
Barbara Redmond
Publisher, A Woman's Paris®
barbara@awomansparis.com