Travel Diaries: Missing your train (in Paris): C'est la vie
05 Thursday Jun 2014
Tags
Brittany, France, French train system, Gare Montparnasse Paris, map of French train network, Paris, RATP trains France, Second-hand train tickets resale France, SNCF trains France, train travel Europe, train travel from Paris, train travel in France
Share it
By Bénédicte Mahé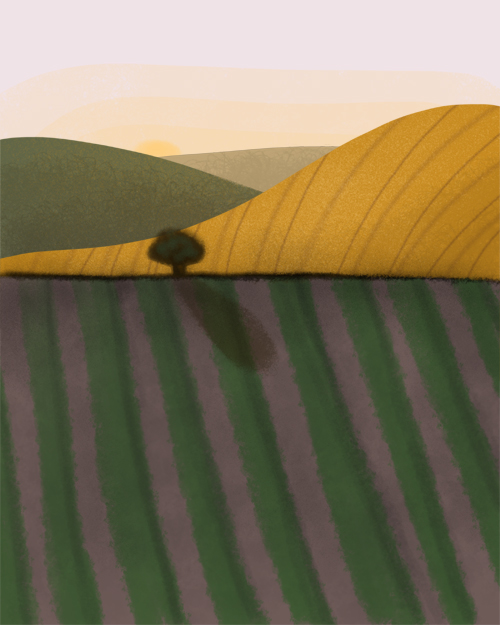 Since I regularly visit my family in Brittany, I take the train quite often—at least once a month. I had in mind to write this article while sitting comfortably in the train bringing me from Paris to "home" and list all the little things that make having a well-developed train network so positive. But as life does not always work according to plan (and as I clearly was slapped by my karma today), it happened that I missed my train because of the stupid RATP which had me stuck in a bus for 20 minutes and therefore destroyed my timing. As a result, you are now reading an article entitled "Missing your train (in Paris): C'est la vie" instead of "Hop on, hop off: train yourself to visit France"—and there will be a lot of whining involved. But after all, aren't we French people, known internationally for our complaining? (Yes, I am aware that I try to justify my own complaining with French clichés, even though I always try to prove them wrong—quelle mauvaise foi!)
Anyway, after missing my train by four minutes, I was able to buy a train ticket for the next train but sadly, I had lost my seat in first class. This was especially sad since I generally sit in second, but the price difference for the train I was supposed to board on was little enough for me to buy a ticket in first class.
What else is there to complain about the train? Shall we say the strikes? Let's be honest, it is not a cliché. Well, the SNCF is not that often on strike but when it is, the whole traffic is paralyzed! And dare I tell you about the "accidents on the railway"? Once, we hit a wild boar and it disturbed the whole system so much we arrived an hour late, meaning that the trains following us were also late. When it is not an animal, it can also be the weather. May it be too cold (snow) or too warm (heat wave), the French train system cannot handle it. It seems that France never thought it could be a country of extreme weather so therefore when it happens, no one is prepared. Seriously, last year in Normandy, a few trains were stuck in the countryside because of snow and people had to overnight in barns or in community halls. And do not get me started on rehabilitation works.
Despite my complaining, trains are also wonderful: they are way quicker than a car (with the exception of when they are late) and bring you from downtown to downtown without having to fight the traffic. However, sometimes it is not that practical when you live far from Paris because there are not yet many transversal lines—France is a very centralized country, not federal like Germany. That means that Paris is very well served with 4 train stations, but if you want to go from Bordeaux to Strasbourg it may not be as practical and fast. Still, I truly think it is the most practical way to travel around France, or even outside France. Tickets being sold 3 months ahead, so if you can plan a trip early enough you can get pretty cheap deals, but anyway there are a lot of different fares and travel cards you can choose from. Right now, car-pooling is rising because it is cheaper than traveling by train, however trains are still one of the fastest forms of transportation and car-pooling cannot always drop you downtown or near your destination.
Taking the train is truly something to experience, and a great way to observe French people since so many of us travel that way. I always leave from Montparnasse, which is the train station for Breton people and the trains toward Brittany always leave from the first platforms (1 to 7). This is very practical because when you arrive early (not my case today), you can easily deduce your own platform from the empty platforms or the ones with trains that have just arrived. That way, you can board earlier, avoid the mass of people and take all the space you want for your luggage.
Another fun thing with trains is, when you travel alone you never know whom you will be seated next to. Personally, I feel terrible when I have to sit next to someone who smells like tobacco and who will go have a smoke as soon as we stop somewhere, even if it is for 2 minutes. On the plus side, since I am single, I can also dream of meeting my Prince Charming in the train. Wouldn't it be romantic? With this seating game, I am always hoping to sit next to a cute, interesting, single guy who smells nice too. How wonderful would it be to meet someone living in Paris but coming from Brittany like me? Pretty wonderful, I tell you! But it has not happened yet. Even if it did though, I would surely be too shy to do anything—not anyone can be curious and fearless like Julie Delpy in Before Sunrise. But one can only hope, right?
Websites to travel by trains (or meet The One)
To travel through France: http://www.voyages-sncf.com/
To travel through France: Capitaine Train: https://www.capitainetrain.com
To travel through Europe: www.eurail.com
Map of the French train network: http://www.raileurope.com/fr/europe-travel-guide/france/map.html
Second-hand train tickets (resale): http://www.zepass.com/billet-train.php or http://www.kelbillet.com/
Acknowledgements: Alyssa Noel, student of French and Italian, and Journalism at the University of Minnesota-Twin Cities, and English editor for A Woman's Paris.
Bénédicte Mahé has studied abroad many times, speaks four languages and earned a Master of Management of cultural goods and activities, as well as a Master's degree in intercultural communications and cooperation. She works in communication and international projects management. Among her interests are drinking tea, cooking (with or without success), reading, traveling, and—of course—shopping. She started her blog Tribulations Bretonnes in 2010 and has been updating it (more or less regularly) since then.
You may also enjoy A Woman's Paris® post Whistle Stop Coffees: Flore der Agopian on Cafés in Train Stations in Paris. "When I walk inside a train station in Paris," writes Parisianne Flore, I always feel like I'm taking a journey back in time; an out-of-reality experience immortalized in countless French and American films: Nikita, Les Poupées Russes, Mr. Bean's Holiday, and Ocean's Twelve, to name a few." Flore writes about Gare Montparnasse, Gare de Lyon and Gar du Nord and the cafés and restaurants you will find there—from the famous Le Train Bleu and Terminus Nord to Paul, the boulangerie café founded in the late 19th century, and now a worldwide success. 
Picnics by the Seine: A return to warmer days. Parisienne, Bénédicte Mahé takes us on her first spring picnic in Paris where she celebrates with friends the joy of being back in the sun. Musicians nearby played the saxophone and the guitar—it was as if they were suddenly in a Woody Allen movie: on the docks with Notre Dame and the Hôtel de Ville in the background. (French)
France trip with my spouse doing all the juggling, driving and talking! First published in Travel Over Easy; travel blog written by travel expert Merle Minda; Guest blogger: Roland Minda about their visit to the wine town of Sancerre in the Loire district of France. 
The Stones of Carnac, by award-winning travel writer and photographer, Catherine Watson. Catherine's career has taken her around the world three times, to all seven continents, and into 115 countries. Writing about this prehistoric site in northwestern France, she describes the giant stones that linger there and stand in rows across the French landscape, shouldering their way over rises, past houses, through farm fields—a granite army, 3,000 strong.
Summer in Paris: a guide to surviving a heat wave (and still have fun). Parisienne Bénédicte Mahé shares how she survives the city with basically no wind, and how she escapes a very warm apartment to enjoy the many parks, open-air swimming pools, lakes with row boats, markets, public libraries, open-air movie theaters, and adds a South of France feeling with a pastis! Included are links to activities for children and adults. 
A day at the Races: A formal French affair. Parisienne Bénédicte Mahé shares a whole new world that opened to her when she was invited to the Gras Savoye Grand Steeple-Chase of Paris and a very VIP affair. "The wearing of a hat is customary for women," said the inscription on the invitation. Bénédicte was more thrilled by choosing her outfit than she was to actually watch the horses run. But what to wear to this very chic event and posh environment?
Text copyright ©2014 Bénédicte Mahé. All rights reserved.
Illustration copyright ©2014 Barbara Redmond. All rights reserved.
barbara@awomansparis.com