French Impressions: Meg Bortin, falling deeply and irremediably in love with France (part two)
18 Wednesday Dec 2013
Tags
Agence France-Presse AFP, American men, American women, Associated Press, Bruno Chief of Police by Martin Walker, Cuban missile crisis, Desperate to Be a Housewife by Meg Bortin, everydayfrenchchef, France, French men, French women, Gorbachev USSR, Le Divorce by Diane Johnson, Meg Bortin, Memoir, Mirabelle Books, Paris, Reuters, The Cold War, The Cold War: A History by Martin Walker, The International Herald Tribune, The Moscow Times, The New York Times, United Press International, University of Wisconsin, Vietnam protests
Share it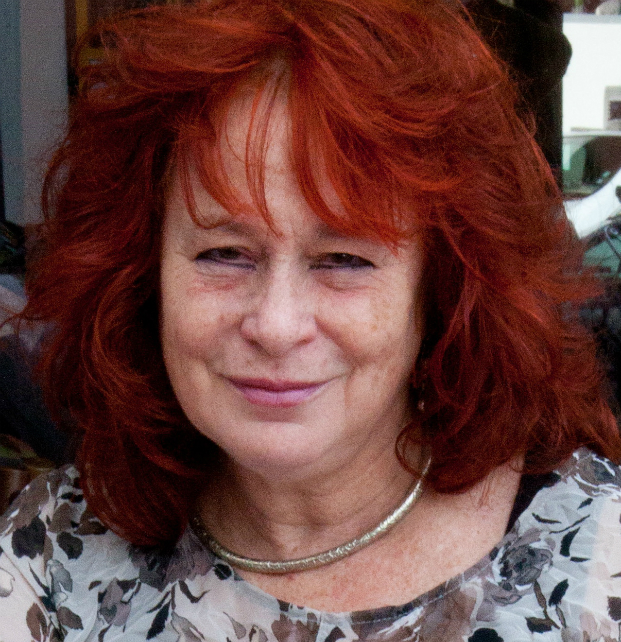 (Part one) Meg Bortin is an American journalist and writer based in Paris. A former senior editor at The International Herald Tribune, she has written widely on French and Soviet affairs. In 1992, she was the founding editor of The Moscow Times, the first independent English-language daily newspaper in Russia. Her articles on politics, culture and lifestyle have appeared in The International Herald Tribune, The New York Times and many other publications.
As a food blogger, she posts recipes regularly at www.everydayfrenchchef.com. She and her daughter divide their time between Paris and Burgundy, where they have a garden.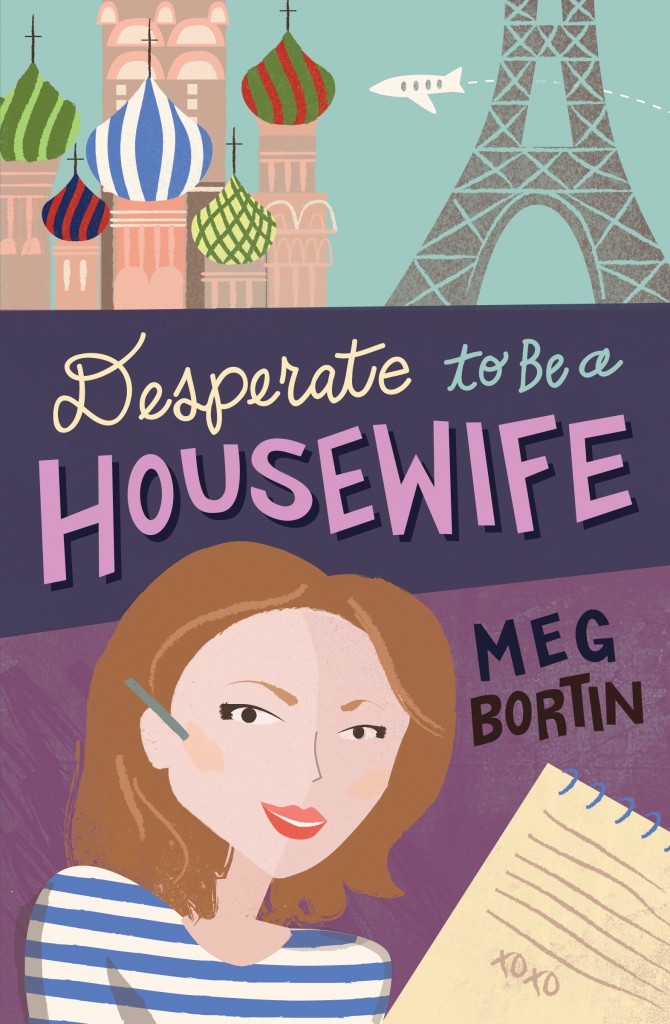 Desperate to Be a Housewife, Meg Bortin's second book, was published by Mirabelle Books in 2013. Her first, Dear Djeneba, was included in Family Wanted, an anthology on adoption published by Granta Books in 2005 and Random House in 2006. For more information on Meg Bortin, visit: (Website) (Facebook) (Purchase)
Photo credit: Marion Kalter
"A wonderful page-turner of a memoir. Beautifully written, very moving and proof that Meg Bortin must get cracking on the next one." —Tony Barbara of the Financial Times
"Meg Bortin's eventful memoir will surprise and amuse." — Diane Johnson, author of Le Divorce
PERSONAL STYLE
Desperate to Be a Housewife
AWP: What sparked your interest in other cultures?
MB: From a very young age I've been fascinated by other cultures. First, via ballet. I started lessons at the age of five and had a teacher named Tamara who was Russian. Tall, elegant, with a foreign accent, she seemed the most exotic of creatures. A few years later my father's secretary went to Paris and brought me back a book of color photos of the city. It wasn't that long after the war, and many of the buildings were black with grime. Still, the architecture, the gardens, the Seine, the Eiffel Tower, the sidewalk cafés – these images fired my imagination. I wondered what it would be like to live in a place so very different from suburban Milwaukee! Then in high school, I realized I had an aptitude for foreign languages, and studied a lot of them. When I graduated my parents took the family to Copenhagen and Paris. That settled the matter. I had no difficulty communicating, and was absolutely fascinated by what I saw. I was curious. I wanted to experience how other people lived. And by the way, I fell deeply and irremediably in love with France.
AWP: Some women are predisposed, each in their own way, toward the passion for France—through fantasy, family or a cultural context. Some may have already held a piece of their narrative. What do you think?
MB: There is no French connection in my family. I'm descended from European Jews – Russian, Hungarian, Austrian, German, English and Welsh. Possibly this family connection sparked a desire to return to Europe in search of roots. But why France in particular? I really don't know. If my parents had taken us to Rome instead of to Paris on that post-graduation trip, I might have settled there instead.
AWP: You arrived in Paris in 1972—in context, following the Paris May 1968 mini-revolution. What was Paris like, forty-one years ago? How is it different today?
MB: It was far less crowded, for one thing, and in that sense a more intimate place. And far less globalized, of course. French traditions had not given way to so-called modernity. All the shops closed from 1 to 4 p.m. so that people could enjoy a proper lunch and, often, a nap. There was a Frenchness to life that is diluted today. But the main difference in my view was the amazing intellectual effervescence of the city in the aftermath of May '68. In bookshops, on street corners, in cafés, everyone was talking about politics, society, culture, often long into the night. You don't get the impression that young people today feel the same sense of excitement.
AWP: When you moved to France, how did you grapple with the cultural differences? Can you share the moment when you knew it had changed for you?
MB: I've always found that the best way to get to know a place – its language and culture – is in the arms of a lover. So I guess the moment things changed for me was when I fell in love with the man identified in my book as Jacques.
AWP: How did you become a "little bit" French?
MB: When I first arrived, I paid close attention to the way French women walked, spoke and dressed in hopes of shedding some of foreignness. I admired their nonchalance, their style, their spirit. I think I felt I could acquire these traits through osmosis. Well, that didn't work. I still have a bit of an accent when I speak French (which, by the way, the French seem to find charming, so I'm glad I've retained it). And I'll never have the easy capacity for style that my daughter acquired simply by growing up here. But I think I did pick up a bit of the French attitude to life, for better or for worse.
AWP: What French cultural nuances, attitudes, ideas, or habits have you adopted? In which areas have you embraced a similar aesthetic?
MB: First and foremost, I appreciate the French joie de vivre – the capacity to take pleasure in life, and not feel guilty about it. I think I had a bit of that attitude before moving here, but being surrounded by people who lived in this way allowed me to embrace it more fully. We have only one life to live, and we might as well make the most of it! But on a deeper level, and this concerns political as well as cultural attitudes, I appreciate the French approach to social justice. Here, it is considered a right, and not a privilege, to have access to affordable health care, for example. There is a stronger consciousness of the interconnectedness of society, of the need for those with greater economic resources to help those who are less well off. The gap between the very rich and the very poor, while growing, is far less extreme than in the United States. People place a higher premium on living a good life in simple ways than on amassing wealth – an example is the French approach to vacations and the 35-hour work week. Concerning aesthetics, I love the French appreciation of beauty in everyday life – in art, architecture, design, lifestyle. Personally, my main everyday connection is probably via French cuisine, which I view as an art form.
AWP: Napoleon Bonaparte (1796-1821), a reactionary pragmatist regarding women, said in a letter written in 1795: A woman, in order to know what is due her and what her power is, must live in Paris for six months. In what way does this hold true with your experience living in France? How do we understand this statement today?
MB: Napoleon also said that women should not be regarded as the equals of men; they are, in fact, mere machines to make children. So in this sense I don't think we should care very much about anything at all that Napoleon said about women. Nonetheless, and on a very personal level, I feel that living in Paris has given me a greater sense of my own empowerment as a woman. Not in the workplace, but in terms of the way many women here have a stronger sense of self and are less subservient to men. Being here has made me, as a woman, less fearful of challenging convention.
AWP: How has the idea of the Parisienne changed since you began writing?
MB: Parisian women are far more autonomous today, and they seem to feel freer.
AWP: How do you define style? How do you express your own style?
MB: I see personal style as a way of expressing oneself through one's approach to life – not just clothing, shoes or hairstyle, but one's attitude and humanity. It's a way of showing the world how you feel about yourself and those around you. Words and body language can tell you as much about a person's style as the fashions they choose to wear. As for my own style, I'm a very candid person (as readers of my book will recognize) with an optimistic approach to life. My style of dress is very casual. I favor comfortable clothes like tunics over black leggings. My one very Parisian touch is my fiery henna-red hair. As Suzy Menkes, the fashion guru of the International Herald Tribune, once remarked, 'I guess it's a fashion statement.'
AWP: Describe your own "Paris."
MB: I live in the 11th, near the Bastille, an area that I love, and not just for its history as a place of revolution. It is a former working-class neighborhood that is ethnically mixed, with many artisans still working in ateliers despite encroaching gentrification. I like the bars and cafés in this area, including very cool places that have sprung up in the back streets, for example Au Passage, where a brilliant young chef, Shaun Kelly, is making waves. I like the shops and bistros nearby in the Marais, and often meet friends there. And I love the gardens of Paris, especially the Luxembourg.
AWP: Name the single book, movie, work of art or music, fashion or cuisine that has inspired you.
MB: Tough question. I'll choose the 1971 film 'La Salamandre' directed by Alain Tanner and starring Bulle Ogier as a young woman employed in a sausage factory who becomes the subject of a journalist's investigation. It's a New Wave film imbued with the poetry of May '68. The heroine, whose name is Rosemonde (rose of the world), is a profoundly subversive free spirit. After seeing this film, I decided to abandon my studies as a doctoral candidate in French literature at Cornell and move to Paris.
AWP: What is the latest book you read? Would you recommend it?
MB: I am currently reading 'Mastering the Art of Soviet Cooking: A Memoir of Food and Longing' by Anya Von Bremzen, and I'd like to recommend it most heartily. The title is a bit misleading. This is probably the best history of the Soviet Union I've ever read – and I have an entire bookshelf of them. It excels because Anya Von Bremzen, a Soviet-born cookbook and travel writer, uses the history of food and its shortages in Russia and the other former Soviet republics, from the time of the tsars to the present day, to illuminate the often tragic and occasionally hilarious story of life in the USSR.
AWP: Tell us something we don't know about Paris—its style, food, culture or travel.
MB: This is a very challenging question because A Woman's Paris already provides so much hot information. But here goes. Judging from my 14-year-old daughter's recent comments, fur is back as the new big thing. Even middle-school kids are wearing it.
AWP: Tell me about your cooking and eating habits and traditions.
MB: I cook every day, usually something French but I'm versatile and also enjoy making dishes from other cultures. I try to cook in a healthy way, using olive oil instead of butter, for example. During the week, I make dishes my daughter will also appreciate. It's simple food, like grilled chicken with steamed veggies and rice. But when I'm on my own or cooking for friends, I'm far more audacious. Yesterday, for example, I was cooking for my web site and made roast partridge with pears, wild rice and a salad of lamb's lettuce (my daughter had pasta.) Two nights ago, when friends came over, I served a salad of dandelion leaves and crispy bacon followed by mussels in a sauce of wine, curry and cream. It's so easy to do that here. This is one of the things I love about Paris – great ingredients are available in the markets. There's a fabulous market every Thursday and Sunday on the Boulevard Richard-Lenoir. I go over there, see what strikes my fancy, and start to cook.
AWP: You and your daughter divide your time between Paris and Burgundy, where you have a garden. Would you share this beautiful life you've created together?
MB: We have a cottage/farmhouse in the middle of nowhere on beautiful land with many fruit trees – apples, pears, green plums, blue plums, mirabelle plums, cherries, medlars, walnuts, hazelnuts. It lies toward the northern end of Burgundy, less than two hours from Paris, so it's an easy jaunt on weekends. It's an idyllic kind of place, with a little pond, a swing attached to a branch and a hammock beneath the trees where you can read or simply ponder the surrounding fields. There are horse ranches nearby where my daughter goes riding. It's a great place for escaping the pressures of life in Paris. My daughter is in the 9th grade here, and the rhythm of our lives is largely defined by her very intensive school program. But we both love music and dancing, and often relax together in the evenings in Paris over a song or three.
AWP: Your passion for life is extraordinary. What's next?
MB: Thank you! I do love life, and feel incredibly fortunate to have had the opportunities I've enjoyed. As for what's next, I'm working on a new book that will tell how 16 French Jews managed to escape deportation during the war. It's an oral history as told by the children of these people, Jews of my generation who rarely mention such matters. Even their own children – the grandchildren of the survivors – are unaware of the way random acts of kindness by ordinary French citizens saved many lives. The stories are fascinating, full of heroism and villainy, and they deserve to be told. I also have a longer-term project, connected with my current studies of human evolutionary genetics, in which I plan to research the common roots between me and my daughter, who was born in Mali, West Africa.
BOOK RECOMMENDATIONS by Meg Bortin
Mastering the Art of French Eating: Lessons in Food and Love From a Year in Paris by Ann Mah
The Memory Chalet by Tony Judt
The Third Chimpanzee by Jared Diamond
You may also enjoy A Woman's Paris® post, A dinner party: what makes the French so French. On a recent trip to France, Jacqueline Bucar, French teacher and immigration attorney, shares the dinner party conversation at the home of some of her friends—a conversation that was like no other she could ever imagine in the States…
To the South of France with Love. Sara Horsley invites us into her world to share six weeks in Arles, France, during a study abroad program. There, she learned about the French culture and their respect and admiration of artistic expression. 
Café Culture in Paris by Parisienne Flore der Agopian. The café, writes Flore, is a pleasurable way of sitting unbothered for hours on end with a book, with friends, or jut watching all sorts of people coming and going. Le Café de Flore, one of the oldest and most prestigious in Paris, where you can meet or observe its famous clientele among the Parisians, tourists and waiters dressed in their black and white uniforms as if they were still in the 1920s. To Flore, Café de Flore is almost mythical, legendary—a real institution. (French)
Boulangerie Poilâne: A toast to French Breads by Barbara Redmond who shares her face-to-face encounter with a French baker during her visit to the 18th century ovens of Poilâne in Paris. Could she steal a pinch from the raw, soft-white boule in its proofing basket resting close by? The penetrating aromas of bread; strong, yeasty, and hot… Recipes included for Tartine Chocolat et Poivre (tartine of melted chocolate and black pepper) and La tartine For'bon (tartine of cheeses and ham) from Boulangerie Poilâne. 
"Fatale: How French Women Do It" – Perfume that rocks the room peeks at the mysterious ways Frenchwomen manage to appear sexy, smart and recklessly chic from the book Fatale: How French Women Do It by Edith Kunz (used by permission). Includes are tips for applying fragrance and a list of 18 key pulse points to consider. 
Photo-ready in Paris: not what you might expect. Barbara Redmond takes you from Café de Flore to rue Bonaparte to Place de Furstenberg in Paris as fashion photographer and author Frédérique Veysset's Nikon clicked frame after frame, shooting faster and a lot, in the action without posing. Fixing on a place and time that was Paris. 
A Woman's Paris — Elegance, Culture and Joie de Vivre
We are captivated by women and men, like you, who use their discipline, wit and resourcefulness to make their own way and who excel at what the French call joie de vivre or "the art of living." We stand in awe of what you fill into your lives. Free spirits who inspire both admiration and confidence.
Fashion is not something that exists in dresses only. Fashion is in the sky, in the street, fashion has to do with ideas, the way we live, what is happening. — Coco Chanel (1883 – 1971)
Text copyright ©2013 Meg Bortin. All rights reserved.
Illustrations copyright ©Barbara Redmond. All rights reserved.
barbara@awomansparis.com