Cat Eyewear: that 60s-inspired sultry staple
19 Tuesday Nov 2013
A Woman's Paris™ in Style
Tags
1980 Porsche Carrera Aviators, Alain Mikli, Amaury eyeglass frames France, Audrey Hepburn, Ava Gardner, Bausch & Lomb Ray Ban Wayfarers, BCBG Max Azria, Boutique François Pinton, cat eyeglasses, Coco Chanel quote, Cynthia Rowley, EB Meyrowitz, Elizabeth Taylor, eyeglasses, France, Francis Klein Opticien Créateur, French eyeglasses, Galeries Lafayette Paris, Gossip Girl, Jennifer Lopez, Kate Moss, La Fabrique de Lunettes, Lafont, Le Bon Marché Paris, Les Opticiens du Bac, Mad Men, Marc Le Bihan Opticien, Marilyn Monroe, Mill eyewear, New Girl, New York Fashion Week, Olivia Palermo, Opta Créateurs, Optique de la Madeleine, Optique de la Pépinière, Paris, Prada eyewear, Printemps Paris, RetroSpecs, Scarlett Johansson, Selima Optique, Specs Optical Minneapolis, vintage accessories, vintage eyeglasses, Vintage jewelry
Share it
By Katie Vergosen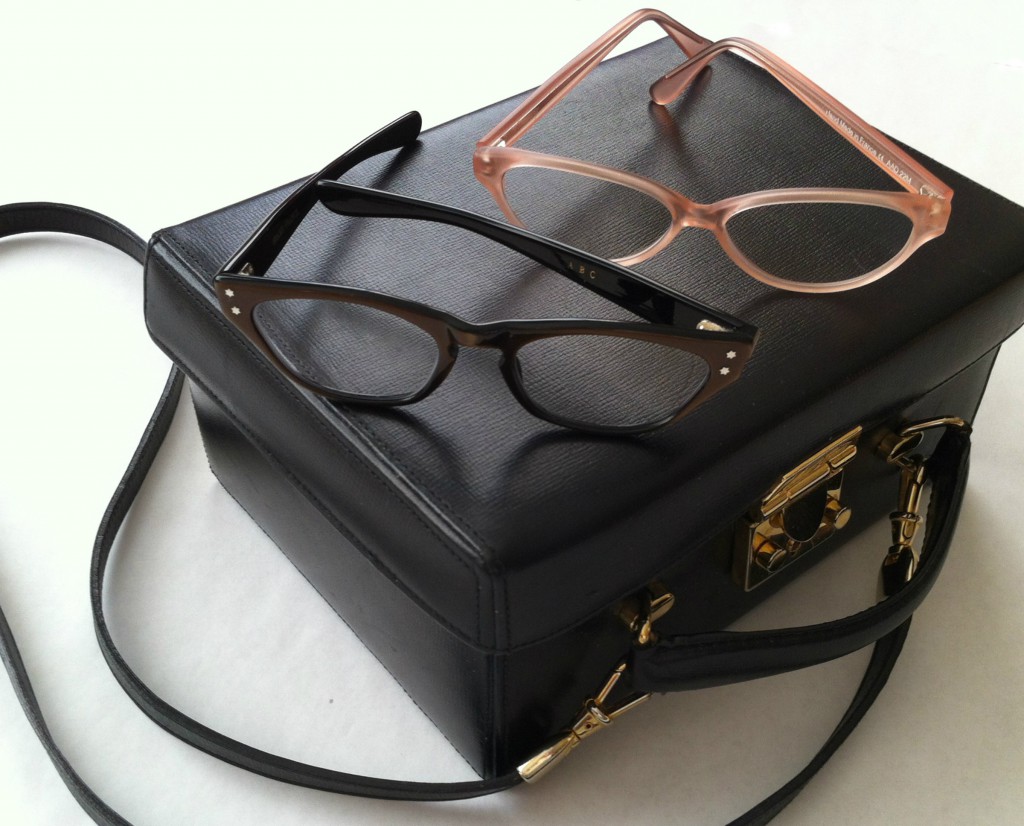 I am the first to admit that I was a late-bloomer to the cat eye trend. Eventually, though, I caught up. The thought of mixing this 60s-inspired sultry staple into my everyday style initially seemed daunting. Plus, the cost factor of cat eyewear as a fashion accessory seemed out of my budget; I was fixated on my funds and having to consider my professional career. But there I sat, addled, not wanting to be considered geeky in spectacles, with fashion magazines and clippings strewn about me and fashion blogs cluttering my laptop. BCBG Max Azria and Cynthia Rowley were leading the way for Spring 2014 collections from New York Fashion Week with statement eyewear, showcasing oversized round and chunky bold frames. Milly, a New York based fashion brand, was following suit, adorning its models in retro-inspired cat eyewear. And the regalia of oversized round eyewear accessorizing the spring looks in Paris were staggering. I studied the women on TV—especially Mad Men, Gossip Girl, and New Girl, hoping for inspiration from their retro modernity in order to channel an everyday, wearable trend.
For it was certainly all about "retro" for me: anything else would be a mistake. My passion for 1940s and 50s accessories can be traced to my grandmother; I have made it my mission in life to represent her by making her jewelry a key part of my wardrobe. She knew how to add a feminine touch to any outfit, and inspired me to develop my own sense of style. Could I incorporate cat eyewear into my look, without coming across as a total fashion victim? Was this apparent revival actually the beginning of the end for an eyewear tread that had previously been so successful? Those big questions aside, how would I choose which type of eyewear to make my own—should I invest in cat eye sunglasses, daytime optics—or both?
Black, light grey, or neutral tones would give me a sophisticated professional look that I could blend into my business wardrobe; an effortless style that said "a little couture, a little street". I was striving for outré chic. I dreamt of starting with cat eye sunglasses, adopting my catties gradually, staying faithful to my particular style, but eventually opting for brighter colors and patterns—I imagined ruby red or leopard frames, or tone-on-tone blacks for a celebrity look… or even specs with rhinestones for a flash of glam!
My friend Barbara had just returned from her annual stay in Paris and I was eager to hear about Paris street style. Her collection of eyewear was certainly impressive, ranging from sunglasses to optics. There were oversized round or rectangular sunglasses, from the 1980s Porsche Carrera Aviators and Bausch & Lomb Ray Ban Wayfarers to this season's oversized Prada tortoise shell rounds. And there were, of course, new purchases added every two to three years in between; optics from Austria, Germany, Italy and France. She returned this fall with a handmade pair of translucent pale-pink cat eye Amaury frames and, just days before our chat, had purchased a pair of handmade Parisian vintage 1950s mink-colored cat eyeglasses. These came from Specs Optical in Minneapolis, which sells reconditioned vintage frames from RetroSpecs' collection of early modern eyewear (manufactured during the 1870s-1970s). They were cat eyes with just the right amount of flair to wear with a little black dress—I imagined an outfit of 50s catties, pearls, off-black hose, black kitten-heels. She cautioned me, however, that vintage eyewear can be brittle and in poor condition if not purchased in a reputable optical store, and to check the return policy of the vintage shop. She also said that eyewear purchased from other stores, whether new or vintage, might require a signed waiver in case the frames don't hold up to a new pair of lenses. Despite these complications, I love my own vintage style and the knowledge it brings that another woman would never enter the room with my "look". I was ready to shop.
The first pair I tried were catties from the late 60s: mint-colored rims lined in black along the top. Quintessential sixties: original and expressive like the true provocative cat—coquettish and flirty! The second, with its black rim lined in gold-metallic, felt current, modern, and yet authentically retro. These were the glasses I imagined wearing for a night out with friends, on weekends, and for an everyday look worn with a strand of pearls or my grandmother's broach.
"Fashion is architecture: it's all a matter of proportions," Coco Chanel once said, and I agree. Horn-rimmed cat eyewear has made its mark—both in and out of the fashion world—since the 50s. Little wonder, when it has been worn by icons such as Marilyn Monroe, Audrey Hepburn, Elizabeth Taylor, and Ava Gardner, who were early adopters of the style. That sultry style with a gradual lift to the cat eye shape can now be seen on today's celebrities, from Jennifer Lopez and Scarlett Johansson to Olivia Palermo and Kate Moss; sophistication, sharpness, and oh, so chic!
I'm ready. This weekend, I'll lay down my cash!
Eyewear as Fashion Accessory: Boutiques in Paris
Alain Mikli
Boutique François Pinton
E.B. Meyrowitz
Francis Klein, Opticien Créateur
La Fabrique de Lunettes
Lafont
Les Opticiens du Bac
Marc Le Bihan Opticien
Opta Créateurs
Optique de la Madeleine
Optique de la Pépinière
Selima Optique
Department stores: Galeries Lafayette, Printemps and Le Bon Marché
Eyewear as Fashion Accessory: Boutiques in Minneapolis, MN (USA)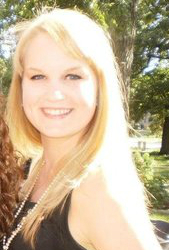 Katie Vergosen graduated from Drake University in 2012 with degrees in International Relations and Music, and a Global Ambassador Certificate. At age 4 she began studying French and has been in love with the French language and culture ever since. A Minnesota native, Katie has traveled extensively throughout the U.S. and Europe; and studied abroad in Vienna, Austria, during college. She is working toward a career in International Marketing and Management. In her spare time, Katie enjoys cooking, fitness, traveling, reading, and playing oboe. Katie, visit: (Twitter)(LinkedIn)
You may also enjoy A Woman's Paris® post, Shirley's jewels: how grandmother influenced my French style, by Katie Vergosen whose grandmother, even in her eighties, could take the fashion world by storm with her vintage and memorable collection. Adding a feminine touch to any outfit, Katie shares how her grandmother inspired her to pure her own sense of style. Including our favorite list of where to buy vintage clothing, jewelry, and accessories in Paris: shops, flea markets, and auctions.
L'art du voyage: Discovering French Pilgrimage Medals. Jen Westmoreland Bouchard, professor of French language and culture, shares her discovery of antique religious medals from France, some centuries old, that she found at Le Marché aux Puces de Saint-Ouen (Paris' largest and best known flea market).
"À la Mode:" Adding a Touch of French Style to your Everyday Look. "How do they do it," asks Katie Vergosen. How can French women look effortless, glamourous, and above all—trendy—even on their worst days? Katie, a French speaker at age 4 and French admirer, provides a few lessons that can brighten up your appearance, especially on days when you may not be feeling the most chic.
French Impressions: Isabelle Thomas and spirit of French fashion and personal style. Isabelle Thomas, personal stylist and personal shopper, is the author of Paris Street Style: A Guide to Effortless Chic and a volume dedicated to men—You're So French Men, Secrets d'élegance masculine. Isabelle helps people who want to present a good image of themselves and cultivate a personal style, to learn how to show themselves off, and to take the best of trends. (French)
Beauty Confessions from a Globe-trotting Parisienne. Parisienne Bénédicte Mahé shares a French woman's approach to beauty and makeup; and how the relationship Americans have with beauty is very different from that of the French. Including her list of Beauty Resources in Paris and a vocabulary of French to English translations. (French)
French Lingerie: Mysterious and flirty, by Barbara Redmond who shares her experience searching for the perfect lingerie in Paris boutiques and her "fitting" with the shop keeper, Madame, in a curtained room stripped to bare at Sabbia Rosa. Including a French to English vocabulary lesson for buying lingerie and a directory of Barbara's favorite lingerie shops in Paris. (French)
Text copyright ©2013 Katie Vergosen and Barbara Redmond. All rights reserved.
Illustrations copyright ©Barbara Redmond. All rights reserved.
barbara@awomansparis.com