French Impressions: Valentin Petit on multimedia, the artistic process and the sensory experience
01 Friday Nov 2013
Tags
Board of Canada, Die Antwoord, Elie Saab Balade a Paris, Fise Montpellier 2011 Valentin Petit, France, French cinema, French film, French video, Gaspar Noé, Guy le Tatooer, Le Défi de La Baule Valentin Petit, Libre Penseur Valentin Petit, Magazine Antidote The Icons Issue Jan Welters, Multimedia France, Paris, Quentin Dupieux, Romain Gavras, Supakitch & Koralie, Tyrsa, Valentin Petit, Yoanne Lemoine
Share it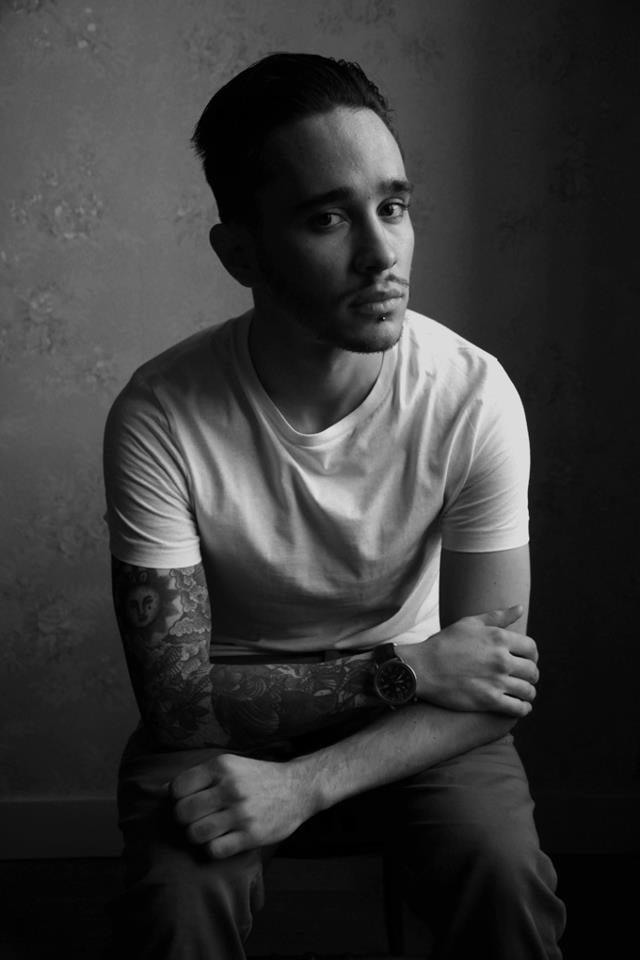 (French) Valentin Petit is a French cinema director and designer working in various multimedia, particularly music, fashion, and the extreme-sport sector. His aspirations had been as a professional rider in motocross, but following a motorcycle crash Valentin left the world of motocross performance to specialize in his original passion: cinema, video, and short movies and documentaries, which are scaled for collaboration with artists, musicians, singers, and actors for art and commercial multimedia.
After studies at an art school in Lyon, France, Valentin joined a specialized state school in graphic design in Montpellier. Between lessons, he works in his chosen field, multimedia, cinema, and design. He is currently a student at the Licence of Cinema, a specialized state school for cinema located in Paris.
He resides in Paris and works with a multimedia team of producers and artist from France and around the world. For additional information, visit: (Website) (Twitter) (Vimeo)
MULTIMEDIA
AWP: You are a cinema director and designer in multimedia performance both as an art form and for commercial endeavors. How did this come about?
VP: I ended up doing these jobs by chance, to be honest. I've actually been experimenting with visual arts for as long as I can remember: painting, drawing, that sort of thing… At the same time as that, I played sport at a high level, but after a bad fall I had to give that up. It seemed only natural that I should return to my artistic passions, particularly film and cinema. Although the initial attraction for me was the filming of extreme sports, I gradually began to go down more artistic avenues, exploring my own emotions.  I realized that the medium of film is capable of expressing just as many feelings, artistic visions and ways of thinking as writing, poetry or painting.
I believe that music is closely linked to image: you cannot have one without the other. Following this realization, I decided to have a go at getting into the world of video clips put to music.
I feel that I have proven myself through my various ventures—I've also met a lot of interesting people. Good contacts and networking have got me where I am today.
AWP: Sense of place is central in your videos and often treated like a character. You take the viewer on a fascinating journey through many landscapes – inside buildings, in the streets, fashion houses, theatres of actors and singers, artists and dancers – what are the different things that motivate you when you are directing?
VP: Sense of place plays an important role in my work for various reasons. The first is because of my love of nature and architecture: the two are linked. Man's creations are inspired by nature, and nature adapts (however reluctantly) to the limits that man imposes upon it. What's more, providing this sense of place allows me to immerse the viewer in a world that he may well be unfamiliar with. I want to give the viewer a truly immersive sensory experience. The combination of this sense of place coupled with artistic method allows me to explore a huge range of emotions, such as love, sadness and joy… This capacity for exploration is comparable to that of theatre.
AWP: In your work with modern themes and characters, and contemporary landscapes of France and around the world, what kind of artist – dancer, singer, actor, director – does one find in the twenty-first century?
VP: Thanks to the advancement of technology in the 21st century and the consequent new mediums that have appeared, new artists from all over the world have been come to the forefront of their fields. There are so many gifted artists that it is difficult to pick just a few! Instead, I'll tell you some of the artists that are particularly close to my heart:
Directors
– Gaspar Noé (Irreversible/ Enter the Void)
– Quentin Dupieux (Rubber)
– Romain Gavras (Notre jour viendra)
Musicians
– Yoann Lemoine  (Woodkid)
– Die Antwoord
– Board of Canada
Graphic Designers
– Tyrsa
– Guy le tatooer
– Supakitch & Koralie
This list is far from exhaustive! The Internet showcases an artistic scene that covers all disciplines—it is a true representation of our modern era. Finally, we have reached a time where art is not only the stuff of museums, and it continues to become more and more accessible.
AWP: What is it like to collaborate with artists, musicians, dancers, couture houses, and fashion models?
VP: I get a lot out of these sorts of collaboration. The open-mindedness and adaptability that they require is vital for personal progression. Every project and every artist is a source of great pressure for me ! I don't want to disappoint the artists or the clients that have put their trust in me—I want to push myself to my limits and take risks to get the best results. However, at the end of the day things always go well, and there's a great atmosphere. It really is a dream job.
AWP: As a trained dancer, you have great insights into the body, how it moves, and how it communicates – qualities that feature in your multimedia art forms. What is it about multimedia, particularly video featuring music and dance, which delights us and brings us such satisfaction?
VP: To me, multimedia is primarily a way of living, and of shaping how we see things. It is a type of physical language that surpasses the written or spoken word. People interpret the same piece of art in different ways, and their emotional reactions are different too. So I try to convey my own feelings in relation to the world around us, and using parts of this world. It is really wonderful to see people recognizing representations of themselves, engaging in self-reflection or even being emotionally moved by a personal vision or realisation. My projects always reveal part of my intimate thoughts. Revealing these is a risk, and the danger of taking this risk appeals to me.
AWP: When you started directing multimedia, did you have a sense of what you wanted to do differently from other artists whose work you had seen?
VP: It would be arrogant to think of "revolutionizing" one's own field, since that requires years of experience and hard work. My main hope is to capture and convey my personal view of the world that surrounds me and to bring a new perspective to what is going on in this world.
AWP: Did you have a moment of sudden insight early in your career as you moved from the universe of dance to the comparatively more intimate world of the art video?
VP: My transition from one field of work to another went so smoothly because I didn't really realize how I was evolving as an artist. Life is a constant learning process and I feel like I'm only at the very beginning of that process. I really hope to explore different subjects that I'm intrigued by, such as death, absence and pain… I think that you never get as far as if you start without knowing where exactly you're going.
AWP: What was the most surprising thing you learned about the forms of expression in the art video?
VP: That there are just as many forms of expression as there are directors! Each has a unique style.
AWP: Tell us something that we as an audience probably don't know about video performance – behind-the-scenes details, the 'stage,' the 'script,' the 'performers,' etc.
VP: What you see as an audience member is only the tip of the iceberg… A video project that lasts two minutes is the product of about 100 hours of work, contemplating and research… We are constantly questioning and re-questioning everything so that our work can be interpreted as we hope, and consistent with the message we are trying to get across. Directing isn't just a job: it's a way of life.
AWP: Your video Fise Montpellier 2011, the international contest featuring riders equipped with skateboard and bicycle, is powerful. You've captured the high-performance talent and skill of a sport, like dance, that shifts quickly within seconds and one that seems impossible to script. What was that experience like?
VP: That type of filming is similar to reporting. It's a very good experience because we have to start listening to the riders and not just broadcasting our own views on things. It is an interesting exchange. I really like the crew and the big "family" of sportsmen. They are united by a shared passion. There are lots of unwritten rules governing these social groups, and their love of risk taking really appeals to me.
AWP: The essence of the art video, particularly the extreme-sports sector and fashion, lies in the subtle interplay between language and poetry, fine distinctions that touch the human spirit with images, sentiments, emotions, and rhythms. Why is this form of expression significant, especially today?
VP: It is the only thing that lets us escape the confines of the human condition and allows our spirit to be free for a few moments. It lets us leave the materialistic world where everything is ruled by money. We are able to return to the basics, things that everybody knows.
PERSONAL STYLE
AWP: Can you talk about your method as an artist?
VP: The artistic process and method is different for every artist, I think. Personally, I work from the heart, and am largely influenced by my emotions. I also appreciate the value of finding reference points and doing research in order to inspire my work. In the same way, I try to work in small teams with people that I know well, so that they truly understand my original ideas.
AWP: As a professional, how has the experience of working as a team changed your perception of the world?
VP: Working as part of a team definitely means I have to compromise on certain things, but the experience is about sharing and learning! It has made me adapt and evolve and is vital in my line of work. Since I really committed both body and soul to my job, I've matured a lot.
AWP: You've created a commercial video for Elie Saab, the Lebanese fashion designer with workshops in Paris and Milan, who is famous for dressing up royalty, celebrities, and high-society women. What was that experience like?
VP: It was a good experience, very stressful but it gave me a realistic insight into the fashion world… It is a sector held captive by a minority that is completely non-representative of the average person, in terms of wealth. I would really like to turn that world on its head, but being so young it is difficult to do so. Contrary to what one might think, fashion is rarely truly ground-breaking and progresses very slowly, as luxury brands need to preserve their established image and don't want to lose their fans. I think that's a shame, really.
AWP: What inspired you toward a career as an artist: a career so dependent on images and the ability to communicate?
VP: The opportunity to travel around, meet new people and express myself in ways other than just words.
AWP: As an artist, do you keep a journal? Is there the temptation to keep a journal to preserve what you've experienced?
VP: I keep a diary about my experiences on the film projects. It is essentially a collection of sketches, notes, diagrams and so on… It gives me the chance to draw, because working with film, this sort of initial work becomes less important, which is a shame. My little diary is an "excuse" to keep drawing, which brings me a lot of pleasure.
AWP: In general, what opportunities or challenges do you experience as an artist living and working in Paris?
VP: If you want to work in France, you will—unfortunately but inevitably—end up in Paris. Every single day that I spend working in this city, I am approached about different film projects, but there are some disadvantages that cannot be avoided, like the cost of living, the constant stress and bustle of the Parisian population, the pollution. I prefer living in the peace of the countryside—what's more, nature inspires reflection and meditation.
AWP: What is the best artistic advice you've ever been given?
VP: You need to be really interested and want to discover everything—and not only in one artistic field. You have to take inspiration from all of the arts that are related to your specific domain. Competitive intelligence in your job is truly vital.
AWP: What modern trend do you like the most?
VP: Using the human body in art. How it moves, and especially tattoos and body art fascinate me. Minimalism and surrealism are also huge influences on me.
AWP: Describe your own "Paris."
VP: My Paris is a place of work, learning and daily marvel where you can lose yourself very quickly.
AWP: Tell us something we don't know about Pari – its style, cuisine, culture, or arts.
VP: To me, Paris is "ghetto" (a colloquial phrase!)
It is a city that is very nice to live in, as long as you have money. Without that, I think that residing there is more about survival than truly living. You can't have fun without spending, and therefore the choice of activities is very limited.
Apart from that, it is a real delight for tourists to discover our Parisian culture. The city just breathes history. However, don't be afraid to leave in order to discover other regions of France, which are just as wonderful.
AWP: Your passion for life is extraordinary. What's next?
VP: What's next? Hopefully, to travel the world and to continue to undertake new projects, each more crazy than the last!
Acknowledgements: We are grateful to the following for making this interview possible: Frédérique Veysset fashion and portrait photographer and co-author of Paris Street Style: A Guide to Effortless Chic, and You're So French Men, Secrets d'élégance masculine; Bailey Roberts, student of linguistics, French, and Japanese at Macalester College, St. Paul, MN; and Iona Davidson, French and Italian student at the University of Oxford.
Fise Montpellier 2011. Réalisation vidéo en partenariat avec l'équipe riders-match et wax-up pour le contest internationale Fise Montpellier 2011.
FISE Montpellier 2011 from valentin petit on Vimeo.
VIDEO PERFORMANCES BY VALENTIN PETIT
Le Défi de La Baule, c'est le "grand rassemblement des sports de glisse de la façade atlantique." qui a eu lieu le 20 au 22 mai 2011 sur la plage de La Baule https://vimeo.com/25059743
Extrait du prochain EP de Libre Penseur, sortie fin 2011 https://vimeo.com/32092946
ELIE SAAB vous amenez sur une 'Balade a Paris' pour découvrir la collection PreFall 2012. Suivez les pas de la femme ELIE SAAB et vous amusez d'élégance infinie, jour et nuit. Savoir-faire se trouve en chaque détail de chaque pièce, chic et femininité sont célébrés devant la toile de fond de la ville au rythme soutenu. https://vimeo.com/45035915
Magazine Antidote présente : The Icons Issue viewed by Jan Welters. Réalisation vidéo à l'occasion de la sortie du troisième numéro du magazine Antidote et son interprétation de la notion d'icône. A travers ce numéro est exprimée la vision du photographe Jan Welters ayant travaillé pour Vogue, Next Liberation, Elle, Glamour, Mixte. https://vimeo.com/41348098
Models: Aymeline Valade, Bianca Balti, Eva Herzigova, Lindsey Wixson, Malgosia Bela, Naomi Campbell, Natasha Poly, Saskia De Brauw. Remerciements : Chanel, Christian Dior, Givenchy, Gucci, Hermès, Hervé Léger, Lanvin, Louis Vuitton, Philippe Ferrandis, Roberto Cavalli, Stephane Rolland, Versace. Musique: Nicolas Jaar – Why didn't you save me.
You may also enjoy A Woman's Paris® post, French Impressions: Dr. Fatima Araki on the automobile rally, Rallye des Colombes in Morocco, created for women by women. Dr. Araki is the first Moroccan woman to be the president and founder of a motor racing club in 2001 (Union Automobile Club of Morocco) and the first Moroccan woman to organize rallies in Morocco. (French)
French Impressions: Alice Kaplan – the Paris years of Jacqueline Bouvier Kennedy, Susan Sontag, and Angela Davis, on the process of transformation. Author and professor of French at Yale University, Ms. Kaplan discusses her new book, Dreaming in French: The Paris Years of Jacqueline Bouvier Kennedy, Susan Sontag, and Angela Davis, and the process of transformation. By entering into the lives of three important American women who studied in France, we learn how their year in France changed them and how they changed the world because of it. (French) 
French Impressions: Anne Fontaine's white shirts and the color of happiness. Anne Fontaine, a Franco-Brazilian fashion designer, entrepreneur, businesswoman and philanthropist, known as the "queen of the white shirt," brought new faces and unforeseen levels of diversity to the fashion industry. Thanks to her, the white shirt is now definitely a staple on women's wardrobes as a key piece. Anne shares her rise in the industry and 2011 launch of The Anne Fontaine Foundation, which is committed to the reforestation of the Brazilian rain forest. (French)
French Impressions: Marilyn Yalom's "How the French Invented Love" a tradition of courtly and romantic love that reaches back into the 12th century. Marilyn Yalom's latest book, How the French Invented Love: Nine Hundred Years of Passion and Romance, shares condensed readings from French literary works—from the Middle Ages to the present—and the memories of her experiences in France. The French have always assumed that love is embedded in the flesh and that women are no less passionate than men. 
Ballet Flats in Paris: And God made Repetto, by Barbara Redmond who shares what she got from a pair of flats purchased in a ballet store in Paris; a feline, natural style from the toes up, a simple pair of shoes that transformed her whole look. Including the vimeos "Pas de Deux Coda," by Opening Ceremony and "Repetto," by Repetto, Paris. (French)
A Woman's Paris — Elegance, Culture and Joie de Vivre
We are captivated by women and men, like you, who use their discipline, wit and resourcefulness to make their own way and who excel at what the French call joie de vivre or "the art of living." We stand in awe of what you fill into your lives. Free spirits who inspire both admiration and confidence.
Fashion is not something that exists in dresses only. Fashion is in the sky, in the street, fashion has to do with ideas, the way we live, what is happening. — Coco Chanel (1883 – 1971)
Text copyright ©2013 Valentin Petit. All rights reserved.
Illustrations copyright ©Barbara Redmond. All rights reserved.
barbara@awomansparis.com