French Impressions: Perspectives from an author and professor of French, D-Day tour historian, and Parisian teenager, writing about the process of transformation
01 Wednesday Aug 2012
Tags
Alan Davidge, Alice Kaplan, and Angela Davis, Angela Davis, coming of age, D-Day tours in Normandy, Dreaming in French, Dreaming in French Alice Kaplan, Dreaming in French: The Paris Years of Jacqueline Bouvier Kennedy, expatriate, Flore Der Agopian, France, French Impressions, Jackie Kennedy, Jacqueline Bouvier Kennedy, joie de vivre, La Marelle French childhood game, learning abroad, living abroad, Napoleon Bonaparte, Paris, study abroad, Susan Sontag, transformation
Share it
We celebrate the culture of transformation. A sea change: the dramatic shift that comes from living abroad, divorcing the land of ones birth or staying in place and growing up.
The interviews we highlight—from Alice Kaplan on her new book, Dreaming in French: The Paris Years of Jacqueline Bouvier Kennedy, Susan Sontag, and Angela Davis, tracing the transformative effects of a year in France on three American icons, to crossing the English Channel for a summer holiday in France that felt like home for Alan Davidge and his family, to having totally passed the age of innocence phase of her life for a Parisian teenager, Flore Der Agopian—all are testaments to the women and men like you who use discipline and resourcefulness to make your own way in the world. To those who excel at what the French call joie de vivre or "the art of living." Free spirits who inspire both admiration and confidence.
Kaplan, on the process of transformation, states: we learn from these conversations how their experience shifted the way they saw the world, and how they changed the world because of it.
Enjoy these French Impressions highlights with links to the full interviews published in A Woman's Paris.
Alice Kaplan — the Paris years of Jacqueline Bouvier Kennedy, Susan Sontag, and Angela Davis, on the process of transformation
AWP: Napoleon Bonaparte (1769-1821) Emperor of the French and reactionary pragmatist regarding women, said in a letter written in 1795: "A woman, in order to know what is due her and what her power is, must live in Paris for six months." Does this claim resonate with the lives of the women in your book? In what way does Napoleon's statement hold true with your experience living in Paris? How is Napoleon's statement understood by women of today? 
AK: I so enjoyed discovering this quotation on A Woman's Paris® mission. It might have been an epigraph for Dreaming in French — I only wish he had said a whole year!
The quotation comes from a letter Napoleon sent to his brother, Joseph, in 1795 — during the last phase of the French revolution, after the Terror.
I couldn't resist looking up the original:
"Une femme a besoin de six mois de Paris pour connaître ce qui lui est dû et quel est son empire.'
Imagine the young Corsican in Paris. He's only 26 years old, identifying with these glittering women who've ascended to the capital, in the great French tradition of the ambitious provincial.  He says women must come to Paris to "know their empire"—connaître leur empire. For Napoleon must already be dreaming of his own empire, through these women….
(Jacqueline Bouvier was descended from a cabinetmaker named Michel Bouvier, who fought in Napoleon's army and emigrated to Philadelphia during the White Terror, where he established himself by making furniture for Joseph Bonaparte, also in exile. So there is a nice connection between this letter and Jackie Bouvier's French roots.) (Read Alice Kaplan's full interview published in English and in French.)
Alan Davidge leading visitors in the footsteps of the soldiers who liberated Normandy in the summer of 1944
AWP: Some expatriates are predisposed, each in their own way, toward France; through fantasy, family or a cultural context at that time. Some may have already held a piece of their narrative. How was that the same for you?
AD: The divorce from the land of my birth was inevitable. I thought there would be days when I'd experience regrets but that hasn't happened. If you expect a move to France to be a bed of roses, you'll be disappointed, but if you accept that there will be difficulties to overcome, you'll be able to take them in your stride. It's interesting that for many English people France is still seen as the home of arrogant Frenchmen living in squalid cities and subsisting on a diet of frogs' legs and snails. I have seen much more arrogance among expats who refuse to integrate, and the level of cleanliness between the two countries is best exemplified when you cross the Channel and see the amount of litter deposited along English roads. When I arrived in France, one expat told me "In France they think the best of you until you prove otherwise. In Britain it feels that the opposite is true." (Read Alan Davidge's full interview published in English.)

Flore Der Agopian on growing up French (in Paris)
AWP: What were your favorite childhood things to do?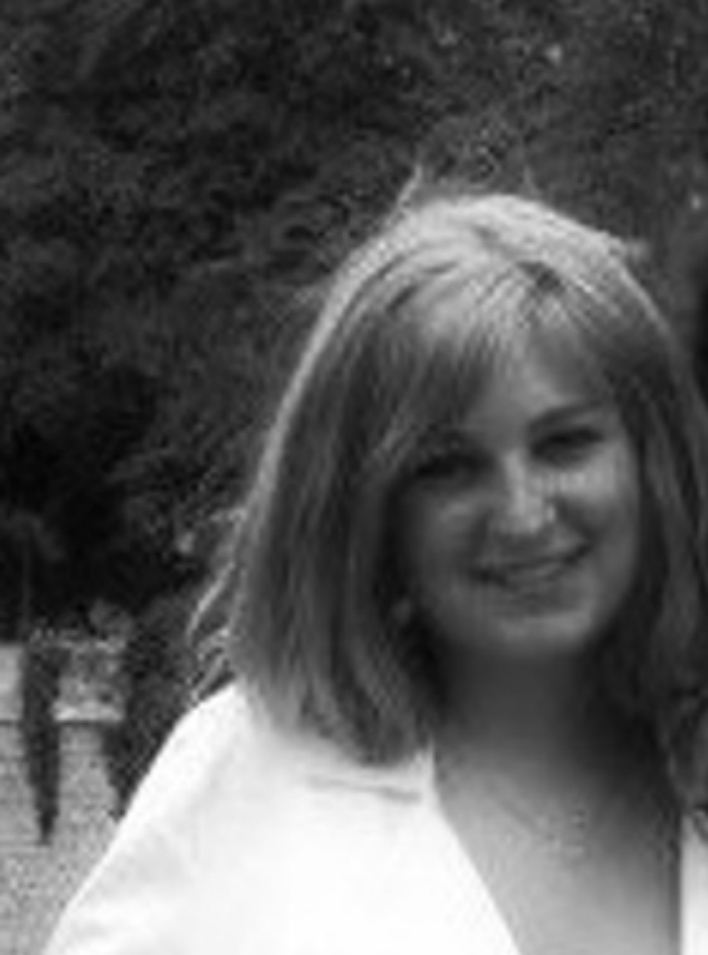 FDA: I was enrolled in classical ballet lessons but quit before the end of the year because I was fed up with it since I wasn't graceful enough—and I'm still not! I didn't like my ballet professor because she was very strict. That's one of the reasons I stopped. I went to the studio in a building near my home with friends where we could practice various activities. I played the piano for six years, saxophone for three, and guitar for two.
My friends and I used to play "La Marelle," a French game kids often play during recess. I don't know if this game is known in the U.S. You can play it with others or alone. You begin by making squares on the pavement with chalk and write numbers, one through six, inside. Kids hop or jump through the spaces with one or with both feet to retrieve an object (this is similar to the popular playground game called Hopscotch in the U.S.). We also collected and traded marbles with each other. One of my favorite games in school was tag, when girls tagged the boys. The boys each have a "house," and when they leave their "house," the girls can tag them. When you win, you take them to prison and they stay there until a "free" boy can tag him and make him free. And inversely, the boys tag the girls. We played a lot of ball games on the courts. At home, with my friends I would play with dolls, Barbies, princesses, and other little girl games. (Read Flore Der Agopian's full interview published in English.)

A Woman's Paris — Elegance, Culture and Joie de Vivre

We are captivated by women and men, like you, who use their discipline, wit and resourcefulness to make their own way and who excel at what the French call joie de vivre or "the art of living." We stand in awe of what you fill into your lives. Free spirits who inspire both admiration and confidence.
Fashion is not something that exists in dresses only. Fashion is in the sky, in the street, fashion has to do with ideas, the way we live, what is happening. — Coco Chanel (1883 – 1971)
Text copyright ©2012 A Woman's Paris. All rights reserved.
Illustrations copyright ©Barbara Redmond. All rights reserved.
barbara@awomansparis.com