Bastille Day Military Parade in Paris: la fête nationale
09 Monday Jul 2012
Tags
Bastille Day Military Parade in Paris, boulevard Henri IV, Caserne du Quartier des Celestins, Cavalry Regiment of the French Republican Guard, Champs-Élysées, Empress Eugenie, France, Frank Olive hat, French Crown Jewels, Garde Republicaine, Hanro T-shirt, Hermès scarf, La fete nationale, Paris, Place de la Bastille, tri-color French flag
Share it
By Barbara Redmond
The morning was no different than any other. I was at the stove frothing milk by hand while coffee steeped in the French press. The porcelain cup warmed to the roll of boiled water. I was in Paris, again. Familiar by now, after numerous visits over the years.
Suddenly, my heart hollowed, ready to collapse. I heard a sound outside; it was dim, undefined. I was frightened to stay inside, afraid to go out. The sound echoed through boulevard Henri IV, reverberating through paved and cobblestone side streets, falling to a rhythmic, surreptitious tread.
I held the window's latch and leaned against it, already swelled by the morning July heat, to force it open.
All other sounds were stifled by the full, deep vibrations of hooves striking the pavement; the roar of cavalry squadrons mounted on horses in traditional full-dress. I could smell a history and taste its dust. Place de la Bastille was visible from my window, boulevard Henri IV less than 100 meters from the balcony where I stood in this old place. My Paris.
Hundreds of horses marched past at an ambling gate. It was the Cavalry Regiment of the French Republican Guard: strong, chestnut-brown horses and regal riders in period-costume. Shining helmets topped with plumes coded in white, tri-color, and red; navy jackets and golden braids bowed across their chests, white pants, black riding boots below the knee, and heavy cavalry sabers with a curved blade and single cutting edge. The drummers' horses were trained to be guided by their rider's feet.
This was Bastille Day, July 14th, 2005
The week before, on my morning walk toward Î'le Saint-Louis, I smelled the familiar ammonia of horse stalls from behind the opened glass-paned mullion windows set above the rustic grey stones of the Caserne du Quartier des Célestins, the nineteenth century barracks on boulevard Henri IV, in the 4th arrondissement. One of the large, heavy wooden doors, fitted with vertical iron bars at its top, was left ajar, and I walked in. Stopped at its entrance by a uniformed guard, I was allowed to watch as several cavalry teams performed dressage routines. I was instructed, bonjour madame, pas de cameras, s'il vous plaît, and when I pulled out my sketchpad and pen, no drawing. Undeterred, I walked by the barracks at ten o'clock everyday hoping to sneak in to befriend the guard and sketch. (I still do, when I'm on a morning walk toward the Seine.)
On Bastille Day, I took my place early at the northwest corner of avenue de Marigny and avenue des Champs-Élysées to watch the beginning of the Bastille Day Military Parade. The crowds watching the parade are often 10 or more persons deep, but my spot was near the metal barricade where I didn't have to peer over anyone who was taller than five feet four (and one-half) inches. At the Paris parade, I usually wear sandals, an airy linen ankle-length skirt, jersey Hanro T-shirt, Hermès scarf knotted around my waist, and my favorite maize-colored straw flopping, Frank Olive hat; especially to protect my face and neck from the piercing sun. In the U.S., I receive kind compliments on my hats; but in Paris, and often, I get a flirtatious bonjour madame and the old-world tip from a French gentleman's hat for my coquettish attire. J'adore Paris!
I watch now, with particular affection for the Garde Républicaine as they show off their talents and perform dressage, I think, just for me.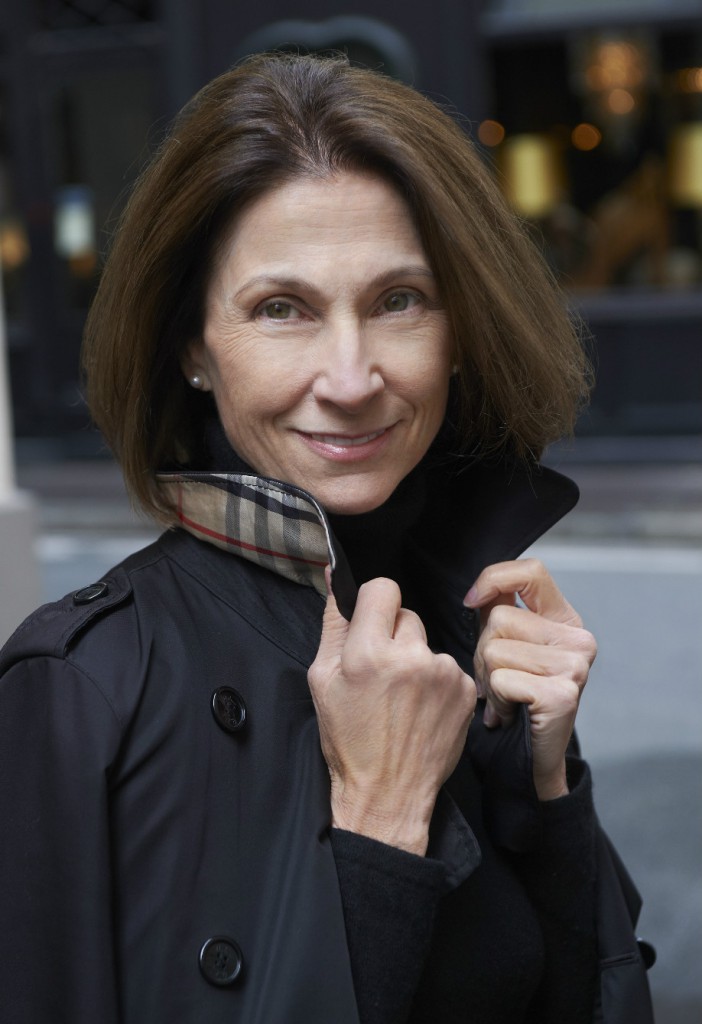 Barbara Redmond, publisher of A Woman's Paris®, is a long-time Francophile and travels to Paris every chance she gets. Her stories about Paris and France have been published in AWP® and republished, with permission, by other blogs and publications. Barbara has presented programs on French fashion and food, and has been a guest speaker for students planning their study abroad. She serves as an advisory board member at the University of Minnesota College of Design and is an active student mentor. Barbara has been recognized for excellence in art by international and national organizations and publications. Prints of her fine art paintings are in collections in Europe and North America and are available for purchase.
You may also enjoy A Woman's Paris® post, Bastille Day in France: Tyrants and tigers and blood, oh my! by Canadian writer Philippa Campsie who says, if you are going to be in France this coming Bastille Day (usually known as le quatorze juillet or la fête nationale in France), you might want to learn the words to La Marseillaise, which has been France's national anthem (off and on) since the days of the Revolution. Including words to the anthem in French with English translation. 
French legend proved true with the discovery of blood of King Louis XVI in gourd, by Andrea Johnson who shares with us a stimulating morsel of French history that seems just a little more tangible as it occurs right before our eyes. (French)
Marianne: National emblem of France, by Canadian writer Philippa Campsie who tells about Marianne, the feminine symbol of liberty and republicanism in France. Originally, images of Marianne were created using anonymous models, but modern depictions have featured famous French beauties, such as Brigitte Bardot, Mireille Mathieu, Catherine Deneuve, fashion designer Inès de la Fressange, among others.
French Crown Jewels: Empress Eugénie, by Barbara Redmond who writes about of the pieces from Empress Eugénie's private collection and the French Crown Jewels that were split up by the national assembly and sold at public auction. Stories of Empress Eugénie's famous Bow Brooch, Pearl and Diamond Tiara, and private jewels. Including Barbara's favorite book about the jewels in the Louvre, Paris. 
French Empress Eugénie and her diamonds, by Barbara Redmond who shares the story of Empress Eugénie, the wife of Napoleon III, who lusted after diamonds—the most bejeweled clotheshorse and stylish woman of her day. Stories of Empress Eugénie's famous Eugénie Diamond, Great Diamond Cluster, Consort Crown, and "Regent" Diamonds. Including Barbara's favorite book about the jewels in the Louvre, Paris. 
Text copyright ©2012 Barbara Redmond. All rights reserved.
Illustration copyright ©2012 Barbara Redmond. All rights reserved.
barbara@awomansparis.com