Chocolate Mousse – debonair, dark and irresistibly rich!
13 Monday Feb 2012
Tags
Chocolate mousse, chocolate soufflé, crème Chantilly, Evie Righter, Georgia Downard, Henri de Toulouse-Lautrec, Julia Child, mayonnaise de chocolat, mousse au chocolat, mousseline au chocolat, Saint-Valentin, St. Valentine's Day, The Best of France: A Cookbook, The French Chef Cookbook
Share it
By Barbara Redmond
When you're unmistakably, sinfully and marvelously rich you could go anywhere. Charity galas and masquerade balls? Absolutely! Cocktails at home or an amorous lunch? Most definitely! Saint-Valentin's Day? But, of course!
Elegant and smooth, classic proportions of egg, sugar and butter combine with chocolate to create the exquisite French dessert, Mousse au Chocolat—a prince among chocolates. With lightly whipped cream sweetened with confectioners' sugar, it is the crème de la crème of mousses: a supreme seducer. "A subtle aroma of orange liqueur, rum, Benedictine, or strong coffee," as Julia Child suggests in her book, The French Chef Cookbook, published in 1968 by Alfred-A-Knopf, "brings out that chocolate essence to perfection."
In the early 1900s, the French post-impressionist artist, Henri de Toulouse-Lautrec, who was also an experienced cook, created Mousse au Chocolat, first known as "Mayonnaise de Chocolat." The French word "mousse" means "foam," and the French writer Menon recorded recipes for foams, both sweet and savory, in the 18th Century. In France, you will likely find Mousse au Chocolat on the menu in expensive gourmet restaurants as well as corner cafés—no matter the region of the country.
In my own repertoire of desserts, my favorites are fruit or custard tarts that start with pâté brisée, France's basic pastry dough, made crisp and sturdy by smearing the dough against the work surface to incorporate the butter. But chocolate mousse, this magic dessert can—when spooned or piped into champagne glasses, espresso cups, ramekins or chocolate shells—elicit smiles, evoke pleasant memories and garner friends. When I first made Julia's recipe for chocolate mousse, I knew I had come across une vraie trouvaille, what the French call a real find. At cocktail parties, chocolate mousse has a leading role among my desserts. With chocolate, there are times when you want nothing else. Honest, simple.
Whimsical presentations in martini and cordial glasses, or piped into cream soup spoons with their wide cupped bowl and topped with a dollop of whipped cream and chocolate shavings. To delight my guests, I search for an unlikely glass or porcelain dish to hold my mousse and other foods; breadsticks standing upright in crystal vases, la soupe à l'oignon or boeuf bourguignon served in individual shiny, tinned-steel charlotte dessert molds with their heart shaped handles and matching lids, arm-loads of tulips spilling their blooms out of my Tiffany ice bucket, or my Kenzo shawl spread flat as a table runner. Navigating to the bar through the cadre of guests in my living room, a friend once announced, "She's used her fish poacher for an ice bucket!"
For Saint-Valentin's Day, I'll dish up an extravagant serving of Mousse au Chocolat with a generous dollop of Crème Chantilly, covered in lavish shavings of chocolate curls. A dessert they'll swoon over. Like Frank Sinatra used to say, "You gotta gift 'em."
On my Saint-Valentin's credenza of celebrated desserts, what additional confections shall I choose for the supporting cast: macarons, éclairs, tarts, candies? And what outlandish server shall I use for my tray?
RECIPE FOR CHOCOLATE MOUSSE: Mousseline au Chocolat
The French Chef Cookbook by Julia Child. Alfred-A-Knoph (1968)
To prepare the recipe that follows, begin with only the freshest ingredients and the best good chocolate. The recipe is classic French and uses raw eggs. If you are concerned about raw eggs, use pasteurized egg whites, but verify that they are suitable for whipping.
For about 5 coups servings 6 to 8 people
Melting the chocolate
– 1 cup semisweet chocolate bits, or 6 squares semisweet baking chocolate
– 4 tablespoons strong coffee
– A small saucepan and wooden spoon for stirring the chocolate
– A larger pan with almost-simmering water
Place the chocolate and coffee in a small saucepan. Remove the larger pan with water from heat and place chocolate pan in it. Stir for a minute or so until chocolate begins to melt, then let it melt slowly over the hot water while you go on with the recipe.
The egg yolks and sugar
– 4 egg yolks
– A 3-quart mixing bowl or the large bowl of an electric mixer
– A large wire ship
– ¾ cup granulated sugar (instant superfine if possible)
– ¼ cup orange liqueur, rum, or Benedictine, or strained orange juice, or strong coffee
– A pan of almost-simmering water
Place egg yolks in mixing bowl and start beating with whip while gradually pouring in the sugar in a thin stream. Continue beating for 2 to 3 minutes until mixture is thick, pale, and forms a slowly dissolving ribbon when a bit is lifted and falls back onto the surface. Beat in the liqueur or other liquid, and set bowl in a pan of almost-simmering water. Beat at moderate speed for 4 to 5 minutes, or until foamy and warm when tested with your finger. Remove the bowl from the hot water and either beat the mixture in mixer for several minutes until cool, or set it in a bowl of cold water and beat with your wire whip. It should again form the ribbon, and have the consistency of thick, creamy mayonnaise.
Adding butter and chocolate
1 ½ sticks (6 ounces) softened unsalted butter
Stir the chocolate again and continue until perfectly smooth. Gradually beat the softened butter into the chocolate. Beat the chocolate and butter into the yolks and sugar.
The egg whites
– 4 egg whites, room temperature
– 1 very clean, dry bowl and beater
– Pinch of salt
– 2 Tablespoons instant superfine granulated sugar
– 1 rubber spatula
Beat egg whites slowly until they begin to foam, then beat in the salt. Increase speed gradually to fast until soft peaks are formed. Sprinkle on the sugar and continue beating until stiff peaks are formed. Stir one fourth of the egg whites into the chocolate mixture to lighten it; scoop the rest of the egg whites on top and delicately fold them in.
Chilling and serving
Immediately turn the mousse into a lightly oiled 6-cup metal mold, a serving bowl, or individual cups. Cover and chill for several hours or overnight.
If you are un-molding the mousse, dip mold for several seconds into hot water, run a knife rapidly between edge of mousse and mold, and turn a chilled serving dish upside down over mold; reverse the two, giving a sharp downward jerk, and the mousse should drop into place in a few seconds.
You may wish to pass with the mousse a bowl of lightly whipped cream flavored with powdered sugar and liqueur. If you are serving a ring-molded mousse, you could put the cream in the center and sprinkle with grated chocolate. Here is a recipe for French whipped cream.
RECIPE FOR CRÈME CHANTILLY: Lightly whipped cream
For about 2 cups
Ingredients
– ½ pint (1 cup) chilled heavy or whipping cream
– A chilled 3-quart bowl
– A large wire whip, chilled
– 2 Tablespoons sifted confectioners' sugar
– 1 to 2 Tablespoons liqueur or 1 teaspoon vanilla extract
– 2 thicknesses of damp, washed cheesecloth set in a sieve over a bowl
Directions
Pour the cream into the chilled bowl and beat slowly with the whip until the cream begins to foam. Gradually increase beating speed to moderate, and continue until beater leaves light traces on surface of cream and a bit lifted and dropped will softly retain its shape. (In hot weather, it is best to beat over cracked ice.) Gently fold in the sifted sugar and the flavorings. If you are doing the cream in advance, turn it into cheesecloth-lined sieve and refrigerate; the cream will stay beaten, and the delicious liquid that has seeped into bottom of bowl may be used for something else.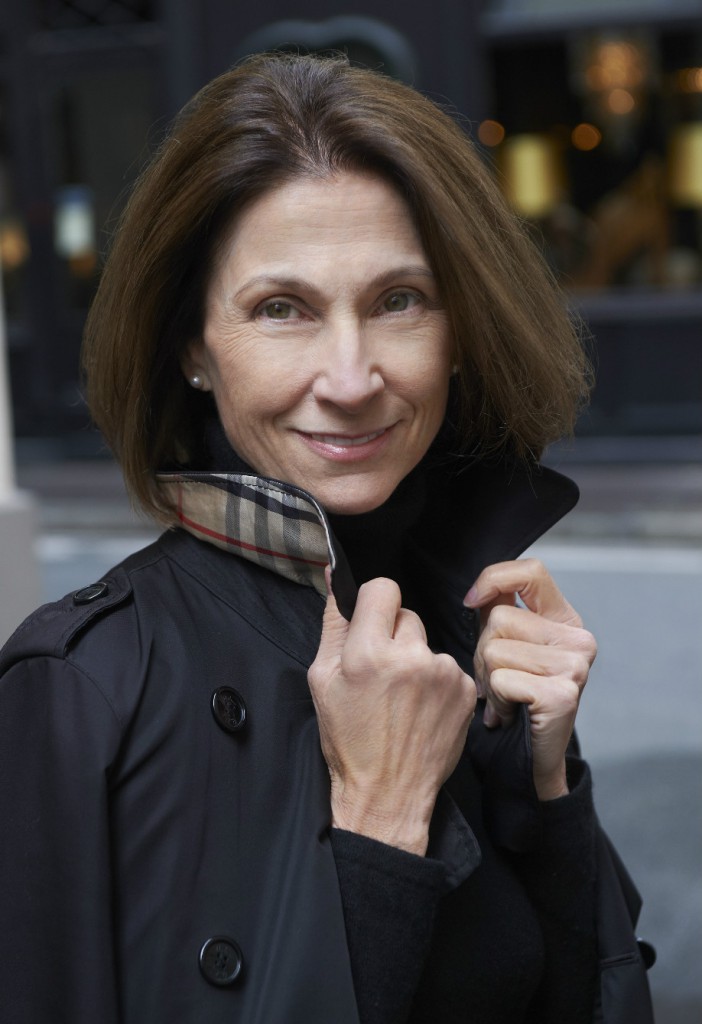 Barbara Redmond, publisher of A Woman's Paris®, is a long-time Francophile and travels to Paris every chance she gets. Her stories about Paris and France have been published in AWP® and republished, with permission, by other blogs and publications. Barbara has presented programs on French fashion and food, and has been a guest speaker for students planning their study abroad. She serves as an advisory board member at the University of Minnesota College of Design and is an active student mentor. Barbara has been recognized for excellence in art by international and national organizations and publications. Prints of her fine art paintings are in collections in Europe and North America and are available for purchase.
You may also enjoy A Woman's Paris® post, Le soufflé – l'amour, la romance and ladies who lunch, by Barbara Redmond who invites us to join the "ladies lunch," with French food specialist Deborah Lee Johnson (founder of French for A While) and Kathy Morton (a Certified French Specialist, retired professor, co-recipient of the Julia Child Endowment Fund Scholarship, and also current designer of culinary tours for Tour de Forks). The soufflés, wine, and champagne were enjoyed at La Cigale Récamier, a restaurant located on a tiny pedestrian street in the seventh arrondissement in Paris. Recipe included for Soufflé au Chocolat (Chocolate Soufflé), by Georgia Downard from Evie Righter's book, The Best of France: A Cookbook.
French chocolates, a poetic experience, by French writer Laurence Haxaire who, together with Barbara Redmond, visited the famous chocolatier Richard Sève in Lyon and writes about various delightful and inventive creations. Gaëlle and Richard Sève boast about being the designers of the savory macaroon, with their combination of such flavors into the olive, goat cheese, and squid ink macaroon.
French Hot Chocolate: sensuous, elusive and whimsical, by Barbara Redmond as she tells about a dazzling early 19th century French service placed on a table at the far end of a dark, yet luxurious, reception room in Boston's Isabella Stewart Gardner Museum exhibited as though prepared and waiting for guests. Which French woman should we invite?  Including a recipe for Parisian Hot Chocolate by David Lebovitz.
French chocolate. Here today. Gone… today! by Canadian writer Philippa Campsie who raises the comparison between dark chocolate vs. milk chocolate. The French, by and large, prefer dark chocolate as they consider milk chocolate rather too Swiss. Also, milk chocolate is for children. Grownups eat the real thing, the thrilling dark stuff. Recipe included for Mousse au Chocolat (Chocolate Mousse) to have at the ready for unexpected guests! 
Paris macaron, love in the afternoon, by Barbara Redmond who tells about the French women who vanished into the streets of Paris and later exited Pierre Hermé, an elegant confectionary, clutching little cellophane bags of macarons, a little 'Le goûter' (afternoon treat). But, Frenchwomen do not snack… or do they? Paris locations included for Pierre Hermé and Ladurée, beloved for their Parisian macarons. 
Text copyright ©2012 Barbara Redmond. All rights reserved.
Illustration copyright ©2012 Barbara Redmond. All rights reserved.
barbara@awomansparis.com