"… for Paris is a moveable feast" (Paris, November 13, 2015)
04 Friday Dec 2015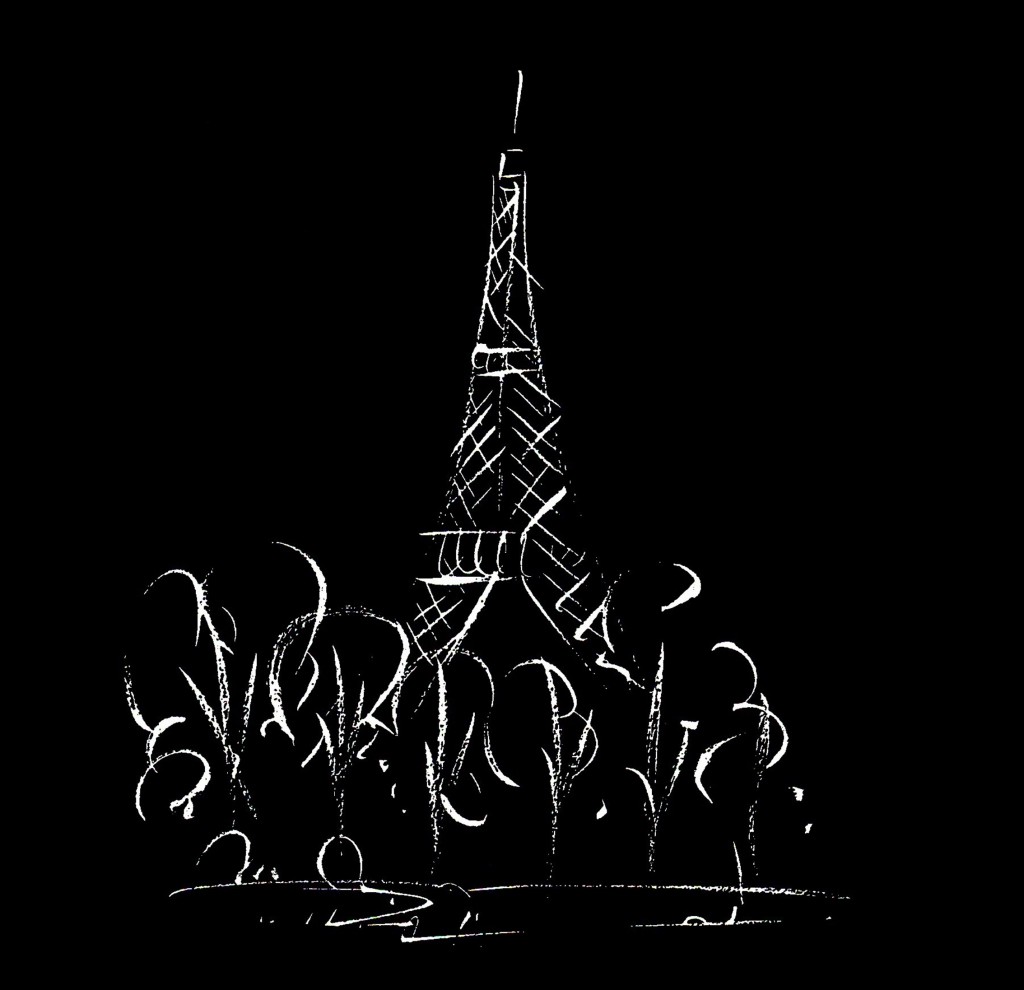 "… for Paris is a moveable feast" by Laurie Fox Pessemier. © 2015 Laurie Fox Pessemier. Published with permission. All rights reserved. Written in response to the attacks in Paris on November 13, 2015.
"If you are lucky enough to have lived in Paris as a young man, then wherever you go for the rest of your life it stays with you, for Paris is a moveable feast." ― Ernest Hemingway
I would like to add when you have lived there, you are always part of Paris—my writing, my art, my attitude is colored by the time that I spent there. When someone mentions Paris my ears prick up and I am temporarily transported to those years I spent there 1993 to 2015.
We experienced many phases of Paris: cigarettes being passed around the table after dinner—a dinner with at least five changes of plates, a change of glass with each new wine, a minimum three cheeses. We learned the language and only spoke French when we were out; we "tsked" at noisy tourists. We worked in a French restaurant and cooked "coq au vin" and "andouillette" We went to every museum show and took public transportation. We bought scarves.
Our attitude softened after so many years, and we let our American-ness back out. We welcomed tourists into our home, always keeping a supply of champagne on ice. We opened a business, then another. We travelled to every corner of France. In our last eight or so years in Paris, we recorded the city on our painting canvases. We offered painting workshops to tourists, so they, too, could see deeply, like we did, into the city. I could identify the city by its smells: the Seine, the Luxembourg Gardens, distinctly different arrondissements, each wonderful. We opened a gallery on rue Servandoni, in the shadow of Saint-Sulpice, and visited with customers from all over the world. Nothing could be better than this.
Something happened to Paris in early 2015 with the Charlie Hebdo attacks. It was like the first time you realized your mother was slipping away, your dog could no longer jump on the bed, or that crack appeared in your favorite dish, the one you always liked to use. Immediately, I tried to ignore the crack. I soaked the dish in milk: that should take care of it.
But it didn't take care of it. In the month of February, I had forty cancellations for my "en plein air" painting classes taking place in the summer. I wrote about how Paris was actually "safer" now: better security. I checked back in with people: reconsider, I said. All for naught. And to be honest, the crack widened. We had an incident in the metro near our apartment—a bomb in a suitcase. As much as I tried to ignore the problem, it was still there.
I wasn't a stranger to knowing when things headed awry. During our 20 years in Paris, we spent six months living in La Marsa, Tunisia. We always said it was among the happiest time of our life, but at the same time, it was our first introduction to feeling unsafe. We had a house on the beach, adopted a dog, and painted in the brilliant sunshine every day. We made lifelong friends, and experienced the charms of Islamic culture and hospitality. We learned to eat from a communal pot, and I loved to hang out with the ladies in the kitchen: Arabic women, at least in Tunisia, are fun and intelligent. My husband and I would chat with the fisherman on the beach. Fresh fish were delivered to our house daily.
Had it not been for the disconcerting incidents creeping into our life, we might have stayed longer. But we noticed our house being watched. While we were away someone broke in and installed a listening device. One of the fishermen said to me, "You need an alarm." I protested that anyone could have what they wanted. He said, "It's not for your things." Someone offered to be our bodyguard. I was attacked by three men on the train: nobody helped. When all the dogs (except ours) on our street were killed, we knew bad things were about to happen and we left. The next day, an artist couple, our double, was kidnapped by Al-Qaida.
Nearly every person we met in Tunisia was charming, but there must have been a few who were not. I could not tell who was good and who was bad. Within a different language and culture, it is impossible to lie, to be tricky—it is likewise impossible to know when someone is tricking you.
In Paris, we spent time with people from North Africa. They would joke and speak to our dog in Arabic. And when they told us we should "get out of here," we did. We left Paris in July.
I missed a call at 11:30 p.m. on Friday, 13 November. Just as I picked up the phone our friend set his down, I could hear a TV in the background. My telephone wasn't working the next morning, and when I reset it, it was full of messages.
To say the least, I was shocked at the events in Paris. I have a lump in my throat, and I am literally "touched to the heart" by what has happened. It is difficult for me to imagine what the future will bring. There is a certain comfort in knowing there are so many people in Paris, and the spirit will endure despite this menace.
I am ashamed to be afraid, but I know I can't be in Paris and live the way I'd like. I am not very young, and I haven't the time to wait for things to return to normal. I depended on tourists. I painted on the street. In the most beautiful city in the World.
Acknowledgements: Lee Murphy, student of new media communications at the University of Minnesota-Twin Cities and copy editor for A Woman's Paris.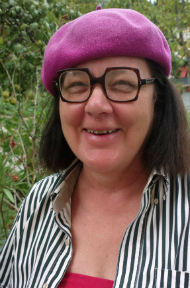 Laurie Fox Pessemier is an artist and writer, formerly from Paris, now living in Rocca Malatina, Italy, in the Apennines. Laurie and her husband, Blair Pessemier, paint joyous pictures en plein air. For many years, they ran a "Paris Painting Workshop" to introduce tourist-painters to the beauties of Paris. They still have occasional workshops, in Paris, and in the Italian mountains above Bologna. Their own paintings are in collections on five continents. Contact Laurie at: lfpessemier@gmail.com, or see their work at www.paintfox.com.
From A Woman's Paris®:
How horrible the terrorist attacks on Paris on the 13th of November, 2015! We offer our sincere condolences to Paris. Our heart goes out to those who have suffered in Paris and communities worldwide; we are deeply saddened by the loss.
Liberté, égalité, fraternité "liberty, equality, fraternity," is the national motto of France and the Republic of Haiti. How true this is to our experiences with French friends, expatriates and colleagues living in France, and people from around the world.
Take care. Be well. Tell us that you and your family and friends are safe.
Love to all,
Barbara Redmond
Publisher, AWomansParis.com
A Woman's Paris®
Text copyright ©2015 Laurie Fox Pessemier. All rights reserved.
Illustrations copyright ©Barbara Redmond. All rights reserved.
barbara@awomansparis.com