French Impressions: Flore der Agopian on growing up French (in Paris)
16 Wednesday May 2012
Tags
Bensimon, Cafe de Flore, Clamart, Etam, Forever 21, France, H&M, Jean-Jacques Goldman, La Marelle, Lycée François Rabelais de Meudon, Marc Jacobs, Reunion by Fred Uhlam, Stephen Fry, Vanessa Bruno, Zara
Share it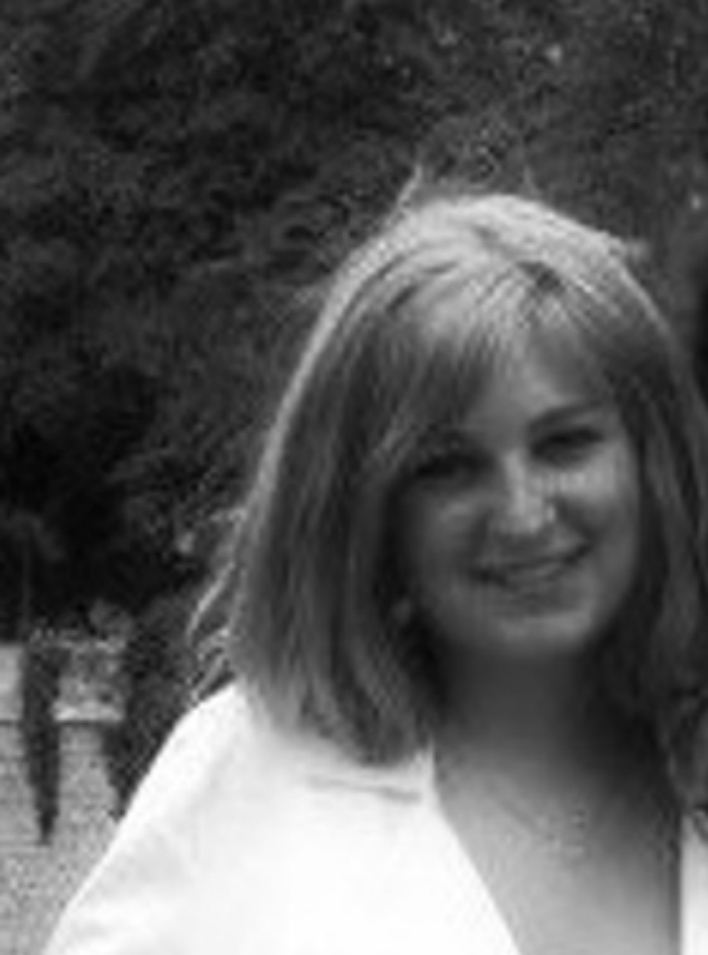 Flore der Agopian, student, was born in Clamart, a southwest suburb of Paris, where she grew up and still lives today. She is in the final year of terminale, equivalent to the senior year of high school in the U.S., preparing for her Baccalauréat exam at the Lycée François Rabelais de Meudon, where she will receive her diploma. Flore will enter her year of hypokhâgne, a class préparatoire, the year-long preparation course that determines the student's placement in school. Functioning similarly to ACT or SAT tests in the U.S., hypokhâgne is more intense because the French education system uses grades and class rank to determine the student's specialization, even at the Baccalauréat level. Once accepted to a university or business school, students are required to study in France for their first two years and can study in another country for a semester or full-year. If accepted into the language program, Flore will study history, literature, and the culture of anglophone societies and hopes to study abroad in the U.S. or Germany.
Together with her family, she has traveled mostly in Europe to England, the Netherlands, Belgium, Germany, Austria, Switzerland, Italy, Spain, Portugal, Greece, and Cyprus. It is Flore's desire to travel throughout her life discovering new cultures.
INTERVIEW
AWP: Name the books and movies, works of art and music, fashion or cuisine that have inspired you.
FDA: Reunion, by Fred Uhlam is an autobiographic novel that has inspired me. The story is about a German Jew whose best friend became a Nazi during World War II and never spoke to him again. At the end of the war, the main character immigrates to the U.S. and discovers that his friend had been killed during the war for resisting Nazism. I was touched by the fact that this Nazi completely changed his opinion and became a hero. The plot keeps you guessing. My mother purchased this book for me a few years ago.
I love Hollywood movies from the 1950s, in particular those of American film actor James Dean and his films Rebel Without a Cause, East of Eden, and Giant.
Among the songs I like a lot is Since You Leave, by Jean-Jacques Goldman, a well-known French singer-songwriter. The song evokes the theme of departure and of the woman who shows that goodbye and separation aren't necessarily sad, but bring other horizons or new beginnings. The lyrics are beautiful and the melody is too.
French and Italian fashions are of beautiful quality and at the same time simple and classy. I love strolling through the neighborhoods in Paris and going into the luxury boutiques. Dresses and shoes fascinate me.
I usually like everything on the menu of an Italian restaurant and love Italian cuisine the most. Italian cuisine is commonly found in France and my mother often buys Italian dishes at the market. I know many Italians, and some with whom I have learned to make fresh pasta. It's really delicious!
AWP: What is the last book you read?
FDA: I am currently reading Stephen Fry in America: Fifty States and the Man Who Set Out to See Them All, by Stephen Fry. There is a bookstore in Paris where my sister and I love to go that specializes in anglophone books (books published in English), where I found this book. I didn't know about In America before I bought it, but thought I might learn new things about the U.S. and that it would improve my English reading skills. The U.S. is a country that fascinates me from the west coast to the east coast, and from north to south—all of the states make me dream.
AWP: What childhood experience has served you many times?
FDA: I think I have totally passed the age of innocence phase of my life. The vision I have of life is very different from what I had as a child and from what I could have imagined. I have the impression that I know people very well, and in the end feel we are all similar. The innocence of childhood is a magnificent period in which everyone is beautiful and kind, but I am very happy to have moved into the next phase. If all people remained innocent it would be an ideal world, but a utopian society is not possible. We can't stay innocent throughout our lives; too many disappointments would come.
AWP: In your youth, what did you imagine your adult life would hold? What influenced this vision?
FDA: When I was very little I dreamed of being rich and famous, with many children, surrounded by all the love in the world. I wanted a life of a princess, a perfect life, like in a dream.
I still dream of having a big family that loves each other, but I no longer want to have a lot of children. I think I would like to have three children, but know I can't decide that alone. I still dream of being rich; living well without the worries of not being able to buy something, being able to offer my loved ones everything they want, and helping those in need. I would love to start a humanitarian project in India or South Africa or to work in an orphanage.
I wanted to be a singer and actress when I was little, but quickly understood that was not possible! Nothing but a little girl dreaming the life of a princess: married to her beloved Prince Charming, with at least five kids, always well-dressed, where everyone loves her. Royalty without constraints; that I know could never be the case.
AWP: In your early teens, what formed your romantic fantasies of adventure and love?
FDA: I cannot really say who may have inspired me or how I was inspired, because I do not even know myself. It is with time that we acquire habits. I don't think we can be someone's double, but we can take characteristics of different people adding your personal touch to create your individual personality.
AWP: What were your favorite childhood things to do?
FDA: I was enrolled in classical ballet lessons but quit before the end of the year because I was fed up with it since I wasn't graceful enough—and I'm still not! I didn't like my ballet professor because she was very strict. That's one of the reasons I stopped. I went to the studio in a building near my home with friends where we could practice various activities. I played the piano for six years, saxophone for three, and guitar for two. I took private lessons for the piano and group lessons for the other instruments. At this time I have stopped everything, but I would like to continue the guitar because I love it.
My friends and I used to play "La Marelle," a French game kids often play during recess. I don't know if this game is known in the U.S. You can play it with others or alone. You begin by making squares on the pavement with chalk and write numbers, one through six, inside. Kids hop or jump through the spaces with one or with both feet to retrieve an object (this is similar to the popular playground game called Hopscotch in the U.S.). We also collected and traded marbles with each other. One of my favorite games in school was tag, when girls tagged the boys. The boys each have a "house," and when they leave their "house," the girls can tag them. When you win, you take them to prison and they stay there until a "free" boy can tag him and make him free. And inversely, the boys tag the girls. We played a lot of ball games on the courts. At home, with my friends I would play with dolls, Barbies, princesses, and other little girl games.
PERSONAL STYLE
AWP: Was being stylish important to you growing up in your teens? Is it now?
FDA: I do not remember exactly how my mother dressed me as a child but I do know that, for example, I hated wearing overalls. Instead, I loved floral-print leggings with high-socks and sandals. I wore a lot of headbands in my hair, which were the "in" fashion in France in the year 2000. Today, when I look back at those pictures with friends we laugh a lot! We're happy that fashion has changed. In France, only private schools require uniforms, but now not all private schools require them. I always went to public schools so I never wore them.
Today, my friends and I go all around Paris shopping. We have all sorts of stores and certain neighborhoods are really great to shop in. Mostly, I go to Montparnasse in the 14th arrondissement and Châtelet in the 1st arrondissement, and Vélizy 2, a mall near my home in Clamart. My favorite stores are Zara, Forever 21, H&M, and Etam. At school, I mostly wear T-shirts and jeans, but I love wearing dresses and skirts. I'm a small size and often wear high heels, boots, sneakers, and in the summer, ballet flats. Most girls have purses and not backpacks. During the day, I wear what I'd wear to run errands, but when I go out at night I wear nicer clothes like pretty dresses or a nice T-shirt. We do our hair and put on makeup. Two must-haves are my red lipstick and any color nail polish!
AWP: How do you define style or fashion?
FDA: In France, many young Parisian women have the same style. All girls are crazy about the purse brands Vanessa Bruno, and Marc Jacobs, and shoes by Bensimon. My style is simple. This year I'm wearing a lot of light grey, white and bright summer colors. I love the nautical horizontal stripe tops and I wear leggings with a long T-shirt top. I prefer loose clothes that are comfortable and move easily. I express my personality and my mood with color. If I'm in a bad mood, for example, I wear darker colors; but if I'm in a joyous mood, I wear bright colors. I'd say I have an eclectic style, yet somewhat elegant.
CUISINE
AWP: Tell me about your cooking and eating habits and traditions.
FDA: I really eat a lot! I love big cakes, especially those with chocolate and cream. In France, there are many bakeries and pastry shops where you can find all kinds of cakes. I love éclairs, religieuses and profiteroles that are puff pastries made of chocolate, and apple tarts. I make chocolate tarts, Tiramisu, and cookies. When I was little, I helped my mom make them, but today I can make them on my own. At home, we have dinner before we watch movies or television and I like watching while I eat my dessert. We prefer to enjoy our meal instead of rushing to eat and we don't watch movies or eat dessert every night. The French drink a lot of coffee, but I prefer tea.
AWP: What was your most memorable meal to date?
FDA: My pen pal is a German student, with whom I stayed when I've visited Germany. When she came to Paris, she visited me too and we had breakfast at the mythical coffee place, Café de Flore, located in the 6th arrondissement on Boulevard Saint-Germain. I love savory breakfasts of croissant, chocolate bread or buttered brioche, eggs and bacon. I don't go to Café de Flore often, but from time to time I do. I love the atmosphere and the neighborhood. The last time I was there was to show my German pen pal a typical Parisian brasserie, which offers single dishes and other meals, where waiters are dressed like servers at a typical French café in white dress shirt; pants, vest and bow tie in black, and long white apron wrapped at the waist. It is a special café with an old-world French ambiance.
AWP: What is in your refrigerator right now?
FDA: Right now, as usual, in our refrigerator we have meat, fish, vegetables, yogurts and a lot of cheese. I personally prefer the Brillat-Savarin and goat cheese, and I don't like anything other than the plain natural yogurts without fruits, just milk. We have Amora mustard, one of the most well-known mustards from France, and fruit juices: apple, orange, pear, and mango. I drink orange and apple juice.
ART OF LIVING
AWP: What do you live for? What do you love above all?
FDA: I dream of traveling on a world tour, going to the cities and countryside of each country I visit, the sea and the mountains. I would love to understand all of the languages and taste all of the specialties. In this moment, perhaps Australia is most appealing, but I wouldn't really know how to choose. There are so many wonders in the world that make me dream! I find, like many strangers say, that the French complain about everything, so I would like to find simple people that don't get so easily bothered, who are from a completely different culture than mine.
AWP: What natural gift would you most like to possess? What talent are you most thankful for?
FDA: I think I have a contagious laugh because I laugh often enough that other people start laughing along with me without understanding the reason. But this works in the reverse, too. If I see someone laugh, I laugh too! Oftentimes, I laugh so hard I cry. And, I laugh for nothing. I have two friends, in particular, with whom I can't stop laughing. I know that's not good, but I can't help myself. We try to keep it down, but it's too difficult! I have a positive attitude, so I prefer to laugh than cry. I'm happier this way.
You may also enjoy A Woman's Paris® post, Café Culture in Paris, by Parisienne Flore der Agopian. The café, writes Flore, is a pleasurable way of sitting unbothered for hours on end with a book, with friends, or jut watching all sorts of people coming and going. Le Café de Flore, one of the oldest and most prestigious in Paris, where you can meet or observe its famous clientele among the Parisians, tourists and waiters dressed in their black and white uniforms as if they were still in the 1920s. To Flore, Café de Flore is almost mythical, legendary—a real institution.
A French Girl in Greece: On Teenagers, the Sea, and Raisins, by French woman Flore Der Agopian. "In Greece, all foods are natural and we noticed it when we had one mouthful," Flore comments about her adventures in Greece. "You feel the real taste of the dishes. In France we have some exceptional restaurants, but it can be really expensive when you want to have the same sensation of taste."
The Child Madeline, by writer and educator Natalie Ehalt-Bove who shares her love of Madeline, who brings a deserved respect for girls and children worldwide. Excerpts from Mad About Madeline: The Complete Tales, by Ludwig Bemelmans.
Colette: Gigi meets Anne of Green Gables, by Canadian writer Philippa Campsie who contemplates French novels and their heroines, and wonders if French fiction may well be the important key to the mystery of what makes Frenchwomen the way they are. Including a recommendation of books by Louisa May Alcott, Jane Austen, L.M. Montgomery, and Colette.
French Impressions: Clémence Descours on her definition of style. Parisian Clémence Descours, writing on her year of hypokhâge, a classe préparatoire, the year-long preparation course that determines the student's placement in school and the role models who have inspired her.
How to find a (suitable) place in Paris, and other miscellaneous information, by Bénédicte Mahé. French woman from Brittany who is in her mastère-spécialisé final trimester doing an internship in Paris, shares with students how to find a place in Paris. (French)
A Woman's Paris — Elegance, Culture and Joie de Vivre

We are captivated by women and men, like you, who use their discipline, wit and resourcefulness to make their own way and who excel at what the French call joie de vivre or "the art of living." We stand in awe of what you fill into your lives. Free spirits who inspire both admiration and confidence.
Fashion is not something that exists in dresses only. Fashion is in the sky, in the street, fashion has to do with ideas, the way we live, what is happening. — Coco Chanel (1883 – 1971)
Text copyright ©2012 Flore der Agopian. All rights reserved.
Illustrations copyright ©Barbara Redmond. All rights reserved.
barbara@awomansparis.com