French Impressions: Carolyn Moncel on the importance of following your dreams
21 Wednesday Mar 2012
Tags
5 Reasons to Leave a Lover, Chicago Tribune, Encounters in Paris, Entrepreneur.com, Expatica.com, Forbes, France, International Herald Tribune, Loyola University, National Public Ratio, Railway Confessions, State of Wonder, Wall Street Journal, Wired News, Working Mother
Share it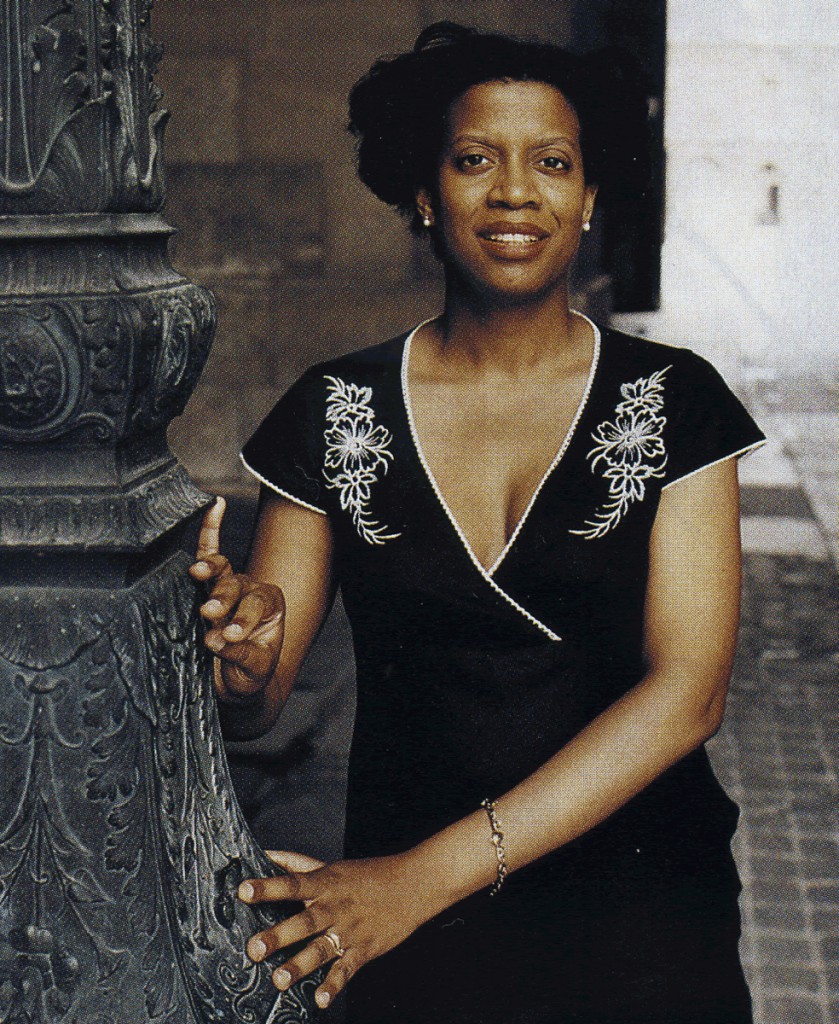 Carolyn Moncel, author and Web consultant, moved to Paris from Chicago, her hometown, in 2001. She received her bachelor's degree in Communications from Loyola University. Known for her online articles on media relations, Moncel owns MotionTemps, LLC, a bilingual Digital Project and Web Content Management firm with offices in Chicago, Paris and Geneva; and its subsidiary, Mondavé Communications, a media relations training and publishing company.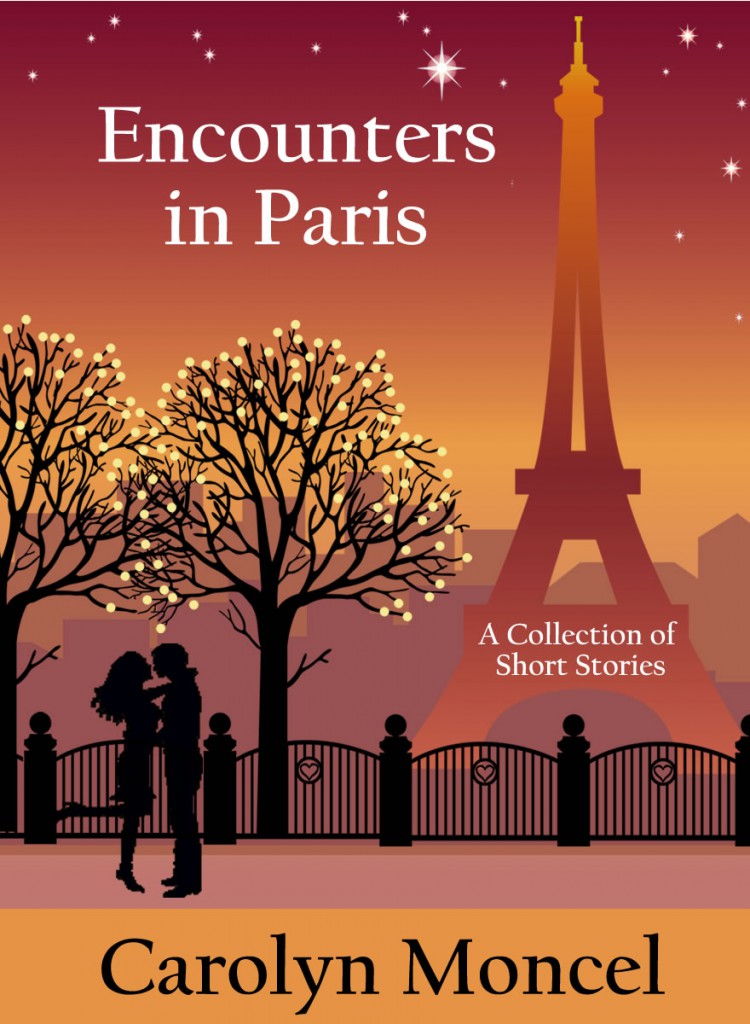 She has written, placed articles or been featured in such diverse publications as Entrepreneur.com, Expatica.com, Chicago Tribune, Forbes, Wired News, International Herald Tribune, Wall Street Journal, and Working Mother.
She currently resides in Lausanne, Switzerland with her husband and two daughters. Author of Encounters in Paris – A Collection of Short Stories and 5 Reasons to Leave a Lover – A Novella and Other Short Stories, her latest collection is called Railway Confessions – A Collection of Short Stories, which was released in March 2012. Visit: (Website)
INTERVIEW
AWP: Do you have any role models?
CM: I've had many role models throughout my life. They include teachers, neighbors and family members. However during my teen years, there were two women who made an enormous impact on my life. The first was my 80-year-old African-American piano teacher named Josephine Innis and the second was a 24-year-old sophomore English teacher named Cheryl Osborne. Ms. Innis was a disciplined, classically trained pianist who was arguably considered one of the best piano teachers on the South side of Chicago. Ms. Osborne by contrast, was young, hip and fresh out of graduate school. Her presence as a first-year teacher in a suburban, all-girl Catholic school was huge! They both encouraged me to think differently and to follow my dreams.
They were also the first two people that I'd ever met who had lived abroad. So while Ms. Innis had studied music in Poland during the 1920s and introduced me to Bach and Chopin; Ms. Osborne introduced me to NPR (National Public Radio), and all types of alternative publications. She was a writer and had backpacked all over Europe. Ultimately, it was Ms. Innis who trumped Ms. Osborne because she could tell some unbelievably true stories about her personal encounters with Al Capone while working at the Cook County Treasurer's Office during the 1930s.
AWP: What is the last book you read?
CM: I'm never without a book and often read three of them simultaneously. The last book that I read was The Marriage Plot, by Jeffrey Eugenides. However, I am currently finishing up State of Wonder, by Anne Patchett, Gathering Waters, by Bernice McFadden and Passing Love, by Jacqueline Luckett.
AWP: What is the best (or worst) advice you've ever given or received?
CM: The worst piece of advice came from my mother who meant well. When I entered the ninth grade and it was time to select a foreign language, she rejected French as my choice. She said, "Take Spanish because it's more practical. When will you ever need French?" So I took four years of Spanish. I guess it never occurred to her that I might one day meet and marry a French man in Chicago and move to Paris! Then again, the thought never occurred to me either!
AWP: What handed-down wisdom did you receive from your mother or father?
CM: I grew up in Chicago, but my family is originally from the Mississippi Delta so as natural storytellers, they couldn't help but dispense huge doses of wisdom whether we wanted to receive it or not! The older I get, the more I appreciate this tremendous gift given to us. Here's a piece of profound wisdom from my mother: "When you look at yourself in the mirror, make sure that you like the person who is staring back at you. For your whole life, that will be the only person you can always dependon 100 percent."
AWP: What childhood experience has served you many times?
CM: Faith in myself, in humanity and a power bigger than me has served me well. As children my mother took us to Mass every Sunday. Regrettably, I don't attend Mass now as much as I should, but that doesn't mean that my children escape catechism classes. I do this because I know from personal experience that believing in something greater than you, no matter what you call that power, will always sustain you when times get tough. I have seen faith in action throughout my life, sometimes under the most impossible situations, I always know deep down everything will always be okay.
AWP: In your youth, what did you imagine your adult life would hold? What influenced this vision?
CM: My life has turned out a lot different than I had imagined. I'd always wanted to see glimpses of the world but not for long periods of time. Therefore, I never thought that I would live anywhere other than Chicago. Second, I never thought that I would ever get married and have children! I just figured that I would be a career journalist—specifically a foreign war correspondent, who travels around the world covering conflicts. It just seemed so exciting until I grew up a little a realized that covering wars was extremely dangerous work.
AWP: What were your favorite childhood things to do?
CM: I loved my Barbies!I would stage these elaborate soap operas with them and make their clothing. On a good day, I would turn on the radio and feature them in concert on our living room floor. One of favorite memories involves persuading my middle brother to play Barbies with me during summer vacations. He never liked admitting it, but as long as there was a strong male storyline he was onboard.
AWP: How did you get your foot in the door at the beginning of your career?
CM: I started my career working in public relations and web media back in Chicago. About ten years ago I decided to start my own business and my company MotionTemps, LLC has been operating ever since. Although I have been writing since I was a little girl, I only started publishing my work two years ago and I am so happy that I have done so.
PERSONAL STYLE
AWP: Was being stylish important to you growing up in your teens? Is it now?
CM: My mother and both of my grandmothers were very stylish women. Unfortunately for my mother, I embraced style and fashion later but thankfully not too late. I think she was hoping for a very prissy daughter and instead, I showed up wearing jeans and combat boots!
The change for me came while watching "Style with Elsa Klensch" on CNN in the mid '80s. That show introduced me to just beautiful things in general. We didn't have a lot of money so for my mother style was not just about expensive clothing but self expression. She was fond of saying that style didn't have to be expensive and that it was quite possible to blend designer with discount. And if you had a little extra money, it was okay to splurge on a couple of classic, expensive pieces because they could serve you a lifetime. So style wasn't very important to me while I was growing up. In fact, some days, it's still not all that important, which can be a crime in Paris. However, whenever I need to rise to the occasion I think I do so quite nicely.
AWP: How do you define style or fashion?
CM: When I'm just schlepping around the house, you might find me wearing the most atrocious outfits—including my pajamas all day! However, when I need to go out I prefer classic pieces that are simple with clean lines. In general I find purchasing clothing in Europe quite difficult and expensive. However, if you're willing to look, there are some terrific bargains available in consignment shops and tiny boutiques. I like adding color through my accessories. I'm not a huge fan of jewelry so instead I like having fun with shoes and handbags.
CUISINE
AWP: Tell me about your cooking and eating habits and traditions.
CM: We blend together a lot of food traditions in our home. As an African-American, mixing in soul food is very important. On the other hand, my husband is from Lyon which has an incredible tradition of its own. So food served in our home tends to be a mixture of both.
AWP: What was your most memorable meal to date?
CM: I've had two such meals to date. The first was in Cannes about ten years ago with my husband. We were dinning at this outdoor restaurant by the sea and they served the most incredible seafood. The second meal was in Lyon about five years ago and again I was with my husband. Unfortunately, I can't remember what I had exactly, but it involved beef and I was very happy!
AWP: What is in your refrigerator right now?
CM: I'm staring at a compartment full of vegetables like eggplant, broccoli, a variety of cheeses and also chicken breast. Some of this will be used for tonight's dinner. Currently in my pantry, I'm hiding the last, sacred box of Brown Sugar Cinnamon Pop Tarts from my daughters!
You may also enjoy A Woman's Paris® post, A Haunting in Courbevoie and other "Encounters in Paris" by Swiss-based author Carolyn Moncel who shares her fictional story about the 17th century, limestone Catholic Church, Église Sainte Agnés located west of Paris. It is a story of love, loss, absolution and empowerment. 
What's in a Word? There's more to French class than you thought. Jacqueline Bucar, French teacher and immigration attorney, invites us to stimulate a way of thinking and learning that expands our understanding of the world and ourselves through the study of a foreign language. She shares "what's in a word," a way of thinking, a "mentality" that helps define the people who speak it and their culture. 
Vive La Femme: In defense of cross-cultural appreciation. Writer Kristin Wood finds Francophiles around the world divided by Paul Rudnick's piece entitled "Vive La France" in the New Yorker magazine. As is often the case with satire, there is a layer of truth to the matter that is rather unsettling. Including comments from readers worldwide. (French)
Fiction: The Last Passage, by award-winning Moroccan writer Hachim Sbaa whose fictional writing looks at the life of an elderly woman as she is lives life by herself and tries to figure out what truly matters and how she can fill her time and what is left of her life.
A Woman's Paris — Elegance, Culture and Joie de Vivre

We are captivated by women and men, like you, who use their discipline, wit and resourcefulness to make their own way and who excel at what the French call joie de vivre or "the art of living." We stand in awe of what you fill into your lives. Free spirits who inspire both admiration and confidence.
Fashion is not something that exists in dresses only. Fashion is in the sky, in the street, fashion has to do with ideas, the way we live, what is happening. — Coco Chanel (1883 – 1971)
Text copyright ©2012 Carolyn Moncel. All rights reserved.
Illustrations copyright ©Barbara Redmond. All rights reserved.
barbara@awomansparis.com