French Impressions: Alyssa Glawe on living abroad and teaching in France
14 Wednesday Mar 2012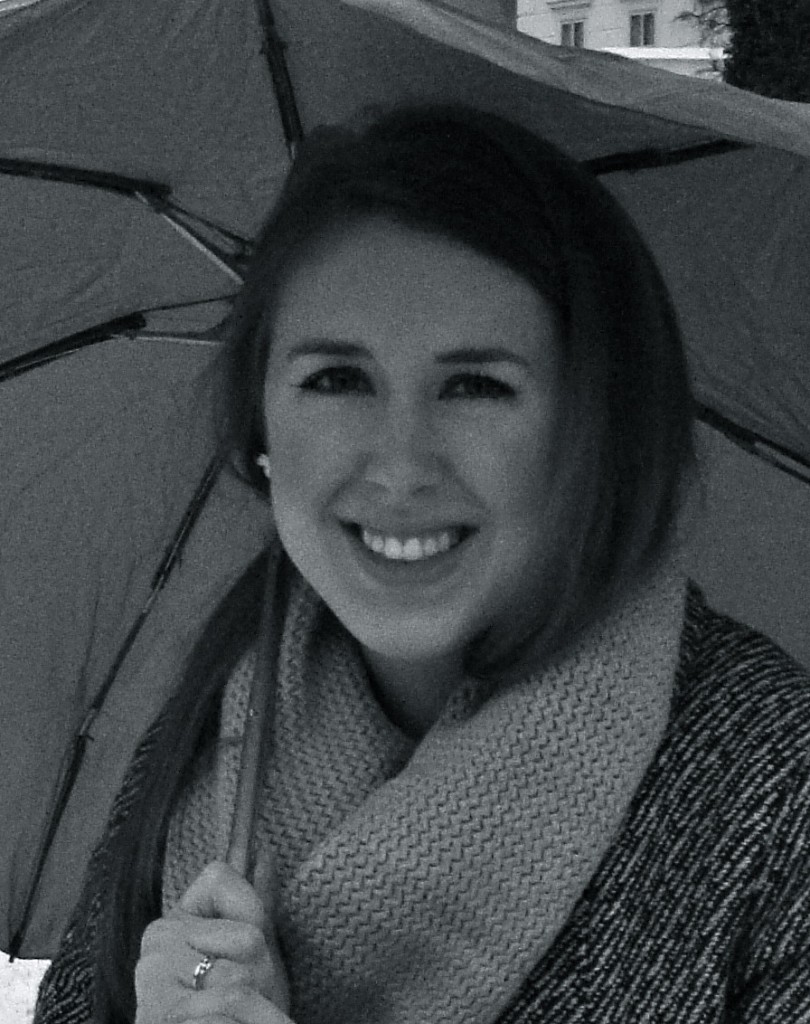 Alyssa Glawe, English assistant teacher, working for the Teaching Assistant Program in France (TAPIF). Her current teaching placement is in Grenoble, France, where she works at two primary schools, teaching French children from the ages of 6 to 11. Through TAPIF, Alyssa has made friends from the United Kingdom, South Africa, Canada, Australia, and other countries, as well as many connections through the Inspection de Grenoble or Academie de Grenoble, including the local madame with whom she lives. She hopes to pursue her French passions through the connections and relationships she has established in the country, and describes living in France as "absolutely exciting," despite the frugality to which she's become accustomed in her teaching position. Earning extra cash on the side through private tutoring, Alyssa enjoys French leisure—within reason—and imparts her knowledge of American culture, vocabulary, and grammar to eager young Madelines. Alyssa is originally from Peoria, IL and received her B.A. at the University of St. Thomas, St. Paul, MN in Communications/Journalism and French Language. As part of her last year in university, she interned at the Alliance Française de Minneapolis/St. Paul, where she fell in love with the French culture and language.
INSPIRATION
AWP: Name the books and movies, works of art and music, fashion or cuisine that have inspired you.
AG: A Moveable Feast, by Ernest Hemingway.
French cuisine inspires me to be a better cook and baker. There's no greater feeling than knowing you can make a damn good quiche or chocolate truffle.
AWP: Do you have any role models?
AG: My older cousin, Patricia Willers has been my role model for several years. She has traveled the world alone and with her husband, Matt Doyle, while studying for their M.A.'s in Linguistics and working different jobs to make ends meet. It doesn't matter how much you earn or whom you impress: life is about achieving your goals and pursuing your passions. As long as you're happy, life will reward you.
AWP: What is the last book you read?
AG: A Certain Je Ne Sais Quoi: The Ideal Guide to Sounding, Acting and Shrugging Like the French, by Charles Timoney.
AWP: What handed-down wisdom did you receive from your mother or father?
AG: One thing I've always loved about my mother is that she has supported my passions and my dreams, no matter how far-fetched they are or where they may take me. Don't let others pull you into doing something and being someone you don't want to be. Live your life, the way you see it.
AWP: What childhood experience has served you many times?
AG: As a young child, I always wished I was very good at one thing. Whether it was being the star athlete on the basketball team, or an amazing singer, I always wanted to have one talent for which everyone admired me. In high school, I remember one day I asked my mother why I didn't have any amazing talents. She told me that my talent was working with children. I never knew the reality of her reasoning until finally being here in France. I love to work with children, and it is rewarding to see them succeed after the hard work I put into their learning day in and day out.
AWP: In your early teens, what formed your romantic fantasies of adventure and love?
AG: In high school, I had to do a report on any book of my choosing. I had heard about Jane Austen's, Pride and Prejudice, and it's popularity among readers of many generations. After finishing the novel and watching the BBC mini series with Colin Firth, I immediately fell in love. There is something about this novel and its storyline that resonates with me. It's a love story that will stand the test of time and will always be in my heart for many years to come.
AWP: What were your favorite childhood things to do?
AG: One of my favorite things to do when I was a child was bake in the kitchen with my mother. Kitchens and cooking have the power to bring people together. There is nothing more satisfying than working side-by-side on a dish, chatting about life and then sharing in your hard work with bites of our family's famous brownies.
AWP: What nourishes your passions?
AG: My greatest passion of all is traveling and experiencing all types of culture. As long as I still have the opportunity to pursue this passion, I will always take this route in my life.
AWP: How did you get your foot in the door at the beginning of your career?
AG: During my senior year at the University of St. Thomas in St. Paul, MN, I interned at the Alliance Française de Minneapolis/St. Paul. I worked with the non-profit organization for almost one full year, working on marketing, communications, social media, event planning and other duties.
The first time I interviewed for this organization, I didn't receive the internship. However, I was determined to prove to them that I was perfect for a spot on their team. After applying for a second time in the fall of 2010, I was given the internship. Being a part of their team and networking with their French community, I was able to gain confidence in my career and in myself, as well as gain lasting relationships that will carry me well into my career. I will always be thankful for my French family at the Alliance for giving me the opportunity to serve their organization.
PERSONAL STYLE
AWP: Was being stylish important to you growing up in your teens? Is it now?
AG: I always wanted to keep up with the latest styles when I was little, but now I care more about maintaining my own image, rather than trying to stay updated with those around me. In the spring of 2010, I studied abroad in Paris and I took notice of the Parisians' sense of style. Owning basics in your wardrobe and spicing them up with accessories or a signature piece is key. And if you carry yourself with confidence and poise, everyone will think you are beautiful. Confidence and poise is sexier than a face caked with makeup and wearing the latest styles.
AWP: What was your most memorable meal to date?
AG: The first time I tried escargot was a life-changing experience. I'm not afraid to try anything; you never know how it may taste.
AWP: What question are you tired of being asked?
AG: People ask me quite often if French people are truly as rude as stereotypes play them out to be. No, French people are not rude. It's a difference of character and up-bringing. Their culture and society is different than that of the United States. If you attempt to speak a little French and embrace their cultural customs, then they will embrace you. I've made friends with many French people—and trust me when I say this—French people are some of the most interesting and nicest people you will meet.
You may also enjoy A Woman's Paris® post, Children fashionistas: Why French children dress better than you do. French au pair Alyssa Glawe tells that a child's clothes in France are more than just something to cover the body. "It's safe to say that, French parents would never put an item of clothing on their child that they would not wear themselves," she writes "Comfort is important, but in all truth, it's really about the fashion." Including a list of children's labels and websites.
A behind-the-scenes look at French parenting, by au pair Alyssa Glawe who asks, "How do the French have such polite and courteous children without lifting a finger?" For Alyssa, every day leads to new cultural shocks and humorous situations. 
Escargot. Don't judge a snail by its shell, by Alyssa Glawe who shares this first time, life-changing culinary experience at Paris' oldest restaurant, La Petite Chaise, where she was overwhelmed by the taste of butter, garlic, and herbs. Recipe included for Escargot with Garlic Butter, courtesy of LifestyleFood.com.
Foie Gras: "Fatty Liver" – its name can be deceiving, by Alyssa Glawe, an expatriate living in Grenoble, France.  Alyssa writes about her 'delightful culinary adventure,' trying foie gras for the first time at a friend's holiday party. Foie gras, yet another "French Foods to Try" on her list, follows Alyssa's previous stories about escargot (snails) and des cuisses de grenouille (frogs legs). Recipe included for Terrine of Foie Gras from restaurant Chez le Pèr'Gras, Grenoble, France.
Des Cuisses de Grenouille: Frogs' legs, by Alyssa Glawe who brings to us another life-changing culinary experience from France. During her first extended stay in Grenoble, France, she experienced escargot (snails). This past year she mustered enough courage to try des cuisses de grenouille in Paris. Recipe included for Sautéed Frogs' legs: Cuisses de Grenouille à la Provençale, courtesy of Saveur.com.
Vive La Femme: In defense of cross-cultural appreciation. Doctoral canditate and writer Kristin Wood finds Francophiles around the world divided about Paul Rudnick's piece entitled "Vive La France" in the New Yorker magazine. As is often the case with satire, there is a layer of truth to the matter that is rather unsettling. Including comments from readers worldwide. (French)

A Woman's Paris — Elegance, Culture and Joie de Vivre

We are captivated by women and men, like you, who use their discipline, wit and resourcefulness to make their own way and who excel at what the French call joie de vivre or "the art of living." We stand in awe of what you fill into your lives. Free spirits who inspire both admiration and confidence.
Fashion is not something that exists in dresses only. Fashion is in the sky, in the street, fashion has to do with ideas, the way we live, what is happening. — Coco Chanel (1883 – 1971)
Text copyright ©2012 Alyssa Glawe. All rights reserved.
Illustrations copyright ©Barbara Redmond. All rights reserved.
barbara@awomansparis.com